Sponsored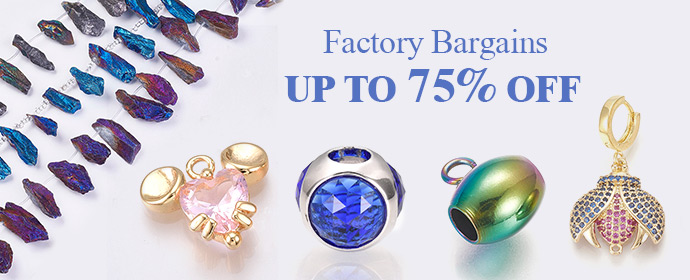 The appearance of dark circles beneath the eyes, pimples, and discoloration may all be concealed using concealers, a type of makeup product. In terms of lighter cosmetics meant to smooth out the color of the skin, they are comparable to foundation.
To provide the appearance of evenly distributed skin color, concealer, and face foundation are both utilized. Although concealer has greater pigment, both products are available in a variety of shades and opacities. Apply a tiny bit of concealer as needed, then use a makeup brush, blending sponge, or your fingertips to mix it in with the skin that surrounds it.
Based on the intended outcome, concealer can be placed either before, or following the foundation. Among its many forms are liquid, cream, sticks, pencils, and powder. When covering severe skin discolorations such as scars, vitiligo, and birthmarks, camouflage makeup is employed since it has a higher pigment content.
Concealer comes in a variety of tones, some of which are intended to mimic one's skin tone or cover up specific blemishes. Under-eye circles can be concealed with yellow undertones, and red areas can be covered up with green or blue. Concealer with a purple hue can brighten dull complexions.
What are the Types of Concealers?
Various skin types benefit more from certain characteristics of every variety of concealer, which makes them all special. Below are the different types of concealers;
1. Stick Concealer: For covering blemishes and minor discolorations, stick concealer serves as a more dense and robust alternative. It works well on dry, sensitive, or normal skin and gives durable satin or matte textures. Its creamy formulation effortlessly sinks into your skin, enabling immaculate touch-ups throughout the day. It is an easy and practical choice because it works well on imperfections and minor regions of discoloration.
2. Cream Concealer: It comes in a little pot or palette and gives the skin a silky or creamy feel. It also has an opaque pigment and a thick consistency. Due to its extensive coverage, this kind of concealer is comparable to the stick variety. However, because of the rich pigmentation, you have to apply it by using a makeup brush; otherwise, it may appear thick. Ideal for skin types that are normal, dry, or sensitive, it is also a choice to hide birthmarks.
3. Liquid Concealer: Liquid concealers are popular for their ability to cover most skin types, including acne spots, and are available in various tubes. They come in satin, radiant shimmer, or matte finishes and can be set with powder to avoid creases. They can be built in different finishes to suit different needs, with a satin finish appearing more natural in drier areas. They are best suited for normal, combination, oily, sensitive, and breakout-prone skin, with minimal risk of irritating pimples.
4. Cream-to-Powder Concealer: Typically offered as a compact or powdered concealer that you use with a makeup sponge for a matte, powdered look. Perfect for normal, dry, combination, or sensitive skin. From light to medium, you may select the level of coverage you like. Due to its creamy consistency, which makes application simple, it is nice to have on hand.
5. Pencil Concealer: This happens to be a creamy concealer with several uses that may be used to expertly mask minor imperfections and dark patches. This kind of concealer, which is produced in creamy or waxy structures, may be used to hide minor imperfections. You may additionally utilize it to line the inside lash line to make your eyes look brighter and define the curve of your eyebrows.
6. Color-Correcting Concealer: This concealer is used to neutralize unnatural foundation colors and can be combined with skin-colored concealers for a similar finish. It's best for skin tone issues like blue circles or persistent redness. Available in cream or stick form, it can be transparent or blended in for full coverage. However, it's important to be cautious when using this concealer, as masking one issue may create another. Green concealer may mask reddish skin but may result in a green sheen under the foundation. Practice is key to an accurate result.
7. Full-Coverage Concealer: The most flexible cosmetic item in your arsenal is probably concealer, particularly when it has full-coverage consistency. It can effectively conceal anything from an unanticipated anxiety spot to unkempt eyebrow hairs and heavy under-eye bags. If you want to rapidly balance out your skin color without resorting to a full-glam appearance, you may apply it in place of foundation or use it to illuminate and sculpt your face. A decent full-coverage concealer, in my humble opinion, is an absolute need.
The Benefits of Applying a Concealer
Concealer is a versatile and powerful product that can be used to blend imperfections into the skin. It is similar to foundation but thicker and helps hide dark circles, age spots, and blemishes.
To create a natural look, use a buildable concealer formula that won't cake in between creases. For a chiseled effect, apply a darker shade to the cheeks and nose, then blend.
Cover dark circles with a brightening concealer for a radiant under-eye area. Highlight cheekbones with a lighter shade, and use it to hide blemishes with salicylic acid.
Concealer is also an ideal primer for eyeshadow and lipstick, creating an even base for smooth application and extending product longevity. Apply a small amount to the eyelids and lips, then finish with your favorite colors.
How to Apply a Concealer
Brightening, concealing, contouring, and color-correcting are all possible with concealer, a multipurpose cosmetic item that, according to the application technique, can be utilized for a variety of makeup applications.
Each distinctive formula and applicator can be implemented in a variety of ways to create the look you want, making it appropriate for any situation.
Use foundation to balance out your skin color before applying concealer. Tap the concealer lightly against your skin to mix it in. With a moisturizing, extremely blendable formula, moisturize dry skin.
Use a long-lasting concealer to hydrate aging skin. Utilize two shades of concealer, one paler than your normal complexion and one deeper, to achieve a perfect under-eye. For spots and breakouts, use a deeper shade; then, using a light BB cream, combine the two.
Utilize a yellow-based concealer to color-correct darkness, brighten up dark circles, use a green-based color corrector on redness, and set and bake with a loose-setting powder.
Use a darker shade for contouring, a lighter shade for highlighter, and use the same shade as the under-eye shade for a brighter base. Employ a loose-setting powder to lock in your look and prevent creasing or disappearing.
Conclusion
Cosmetics or makeup products known as concealers are multipurpose and may balance out the color of the skin, brighten the under-eye region, and cover imperfections. They are available in creamy and liquid versions, and they provide coverage with matte, dewy, and satin textures.
While light-coverage concealers provide the appearance of natural skin color, full-coverage concealers are intended to mask red spots, acne scars, dark pigmentation, or other imperfections. Cream-based concealers are lightweight and aid in achieving a flawless, blemish-free visage.
Delicate and more adaptable than powder concealers, liquid concealers provide light to medium coverage with matte and satin textures that may be built up. Creamy concealers are often applied over foundation for targeted areas since they are richer and provide more dense coverage.
Not all concealers are created equal; some come in smooth or dazzling textures. For smoother, flawless-looking skin, matte concealers are perfect for oil-prone skin. Natural-finish concealers cover imperfections and even out skin tone while giving the appearance of no makeup on the skin.
Picture by Google Images and Edited by Vanessa Ojeogwu
Recommend

0

recommendations
Published in Makeup, Our Fashion Passion