Sponsored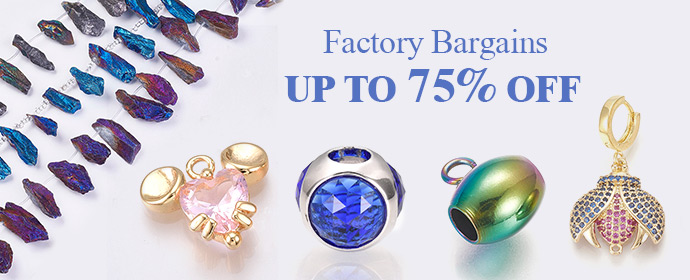 As the days grow shorter and the temperature falls, it is the best time to update your wardrobe for the upcoming winter season. Winter coat trends for 2024 are all about striking a perfect balance between staying warm and looking stylish. This year, designers are focusing on functional, sustainable, and fashion-forward outerwear options that cater to a variety of tastes and preferences. From classic silhouettes to cutting-edge innovations, we're here to guide you through the top winter coat trends that will keep us cozy and chic this winter.
Sustainable Fabrics and Eco-Friendly Coats
In 2024, sustainability is not just a trend; it's a movement that has taken the fashion industry by storm. Winter coat designers are increasingly turning to eco-friendly materials and sustainable production methods to create fashionable yet responsible outerwear. You can expect to see coats made from recycled or upcycled materials, vegan leather, and faux fur alternatives. Brands are also reducing waste by using innovative zero-waste patterns and sustainable dyes. By choosing a sustainable winter coat, you can keep warm and contribute to a greener future.
Puffer Coats with a Twist
Puffer coats have been a winter staple for years, and in 2024, they are getting a fresh update. Designers are playing with oversized silhouettes, contrasting colors, and unique quilt patterns to make puffer coats more visually interesting. Some puffer coats even feature detachable hoods and sleeves, allowing for versatility in your winter wardrobe. Whether it's a cropped puffer or a floor-length version, you'll find puffer coats that make a fashion statement while providing the ultimate insulation.
Teddy and Bouclé Textures
Teddy and bouclé textures are back in a big way for 2024. These cozy, soft materials are perfect for winter, and they add a touch of nostalgia to your look. You'll find coats in these textures in various styles, from long, shaggy teddy bear coats to more structured bouclé options. The neutral colors of these textures make them easy to pair with various outfits, adding warmth and texture to your winter wardrobe.
Tailored and Structured Coats
For those who prefer a more polished and put-together look, tailored and structured coats are a top choice for winter 2024. These coats come in various lengths, from knee-length to ankle-length, and they often feature clean lines and sharp silhouettes. The tailored coat trend combines classic elegance with a modern twist, making it a versatile option for casual and formal occasions. A well-fitted, structured coat can instantly elevate your winter ensemble.
Trench Coats with a Winter Twist
Trench coats are no longer exclusive to spring and fall; they are becoming popular winter options as well. Winter 2024 introduces trench coats designed for colder weather, with added insulation, thicker materials, and cozy details like faux fur collars and cuffs. These trench coats offer a sleek and sophisticated look perfect for work and social outings.
Quilted Jackets and Coats
Quilted jackets and coats are having a moment in 2024, offering a cozy and fashionable alternative to traditional winter outerwear. These garments feature quilted patterns that not only provide warmth but also add an element of texture and style to your outfit. Quilted coats come in various lengths, from shorter jackets to longer, quilted puffer coats, offering something for every taste. This trend blends comfort and fashion seamlessly.
Maximalist Outerwear
For those who love to make a bold fashion statement, maximalist outerwear is the way to go in 2024. Designers embrace vibrant colors, bold patterns, and eye-catching embellishments to create coats that demand attention. Whether it's a brightly colored faux fur coat or a statement-making animal print, these coats are perfect for those who want to stand out in a crowd and add excitement to the winter season.
Faux Fur Reimagined
Faux fur is a winter classic, but in 2024, it's being reimagined in new and creative ways. Designers are experimenting with faux fur in various lengths, from short and cropped to long and dramatic. They also incorporate faux fur into unexpected areas like collars, cuffs, and hems. The color palette for faux fur ranges from natural hues to vibrant, eye-catching shades. With advancements in faux fur technology, you can now enjoy the luxury and warmth of fur without compromising on your ethical values.
Leather and Leather-Look Coats
Leather has long been associated with a rugged, edgy aesthetic, but in 2024, leather coats are going in a more versatile and sophisticated direction. From classic leather trenches to tailored leather blazers, there's a leather or leather-look option for every style. These coats offer both durability and a chic, contemporary edge to your winter wardrobe.
Statement Collars and Necklines
Winter 2024 is about making a statement, and designers focus on bold collars and necklines. Whether it's a dramatic oversized collar, a furry high-neck, or a unique asymmetrical neckline, these details can instantly elevate your coat game. Statement collars draw attention to your face and add a touch of individuality to your winter ensemble.
Conclusion
Winter coat trends for 2024 offer a diverse range of styles and different materials to cater to different preferences and lifestyles. From sustainable choices to bold and maximalist designs, there's a winter coat to suit every taste. As you prepare for the colder months, consider your style, the climate you'll be facing, and your values when choosing the perfect winter coat. Whichever trend you choose to embrace, you can stay warm and stylish throughout the winter season. So, wrap up in style, and let your winter coat reflect your unique fashion sense this year.
Recommended

1

recommendation
Published in apparel, Our Fashion Passion
Sponsored