Sponsored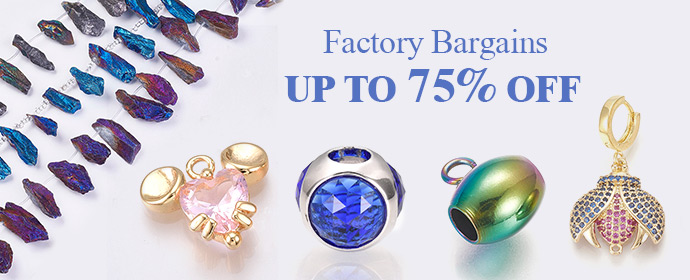 The exceptional charm and captivating bold red color of ruby have picked up steam among jewelry admirers and for very obvious reasons. Be it look, appeal, and color, ruby has it all that you can ask to design a stunning pendant to add character to your outfit. The precious stone ruby is a treasured stone that looks absolutely appealing when artistically set in a gorgeous pendant setting. 
You may have decided to style yourself uniquely with a marvelous ruby pendant, but still can't decide which outfit would best match the grace of a ruby pendant. Well, many beautiful and stylish outfits will make a perfect match with your marvelous ruby pendant. Whether it's casual wear, workwear, or party wear, there is a unique ruby pendant for all your unique fashion requisites.
From minimalist solitaire pendants to vintage halo pendants to fancy two-stone pendants, there is a unique piece for all your exclusive outfits. So, if you're searching for a signature piece ruby pendant for your variety of outfits, then you are at the right place. This article will help you select a genuine ruby pendant to match the elegance of all your different attires.
1. Midi Dress: Solitaire Ruby Pendant
Are you confused between choosing the maxi and the mini dress? Well, there is another option that will make you look drop-dead gorgeous – a midi dress. Midi dress is the ultimate solution for you to style elegantly. But wait… the important part still needs to be done. You need to pair the midi dress with a perfect piece of jewel and no other jewel can be the best match than a ruby solitaire pendant. The solitaire setting will draw attention to your collarbone and add charm to the outfit.
2. Evening Gown: Halo Ruby Pendant
Whether it's a party or any other special occasion, an evening gown can make you stand out wherever you go. The halo ruby pendant will add a final touch to your outfit. The work of sparkling diamonds around the center stone will elevate the grace of the evening gown. While all the stone shapes will look absolutely beautiful in a halo setting, round, and cushion-cut shapes will do wonders with the evening gown.
Pro Tip: Pairing your signature ruby pendant with halo ruby earrings will give you an appearance that will draw attention to your neckline and make you a star at any party.
3. Ballgown: Solitaire Ruby Pendant
It's a fancy event and you still can't decide what to wear? Don't worry! The ballgown beautifully paired with a solitaire ruby pendant will make you the belle of the ball at the event. The round-cut solitaire pendant will complement the ballgown's beauty and capture the eyes of everyone at the party.
The deep red ruby will make a great combination with the ballgown and give you a look that will charm the event. If you want to add more charm to your outfit, then add ruby stud earrings to your ensemble. The stud earrings will emphasize your neckline and give you a chic appearance.
4. Mini Dress: Solitaire Ruby Pendant With Drop Earrings
When the party mood is on, the hemline goes up! The mini dress is one of the great ways to grab the attention and flaunt bold and edgy style at a party. This dress will not just highlight your legs but also make people stop and turn for a second look. The bold and edgy style can only be complemented with a pair of flashy drop ruby earrings and a solitaire ruby pendant. The drop earrings and solitaire pendant will not overshadow the glamour of your mini dress but only elevate its charm.
Add a more fancy touch to your overall appearance by designing a pair of pear-shaped drop ruby earrings. The combination of solitaire ruby pendant and ruby stud earrings will go perfectly well with the stylish mini dress and make you a center of attraction at the party.
5. A-Line Dress: Long Chain Solitaire 
If I were to name one of the most flattering dresses that can gratify all your unique style needs, I would say the A-line dress. The A-line dress is a perfect casual setting that you can wear to the office and any special gathering. However, finding a perfect piece of jewelry to match the beauty of an A-line dress might be complicated for you. But pairing your dress with a long chain solitaire ruby necklace will add a sophisticated touch to your appearance. The romantic red ruby will capture the attention of everyone and give you a confident look.
If you're going for a beach party, an A-line dress coupled with a beautiful solitaire ruby pendant will elevate your charm at the party.
6. Floral Dress: Two-stone Ruby 
The floral dress is always a perfect choice for summer and spring days. And guess what… the refreshing colors and prints on the floral dress are just galvanizing. You can effortlessly look stunning wearing a beautiful floral dress to add more charm to your personality. While the floral dress is cute and beautiful, a two-stone ruby pendant is a match that adds character to your outfit. The two stones in the pendant will add a more fancy touch and draw attention to your collarbone, making you look unapologetically beautiful.
7. Off-Shoulder Dress: Cushion-cut Ruby 
Make a bold step and confidently expose your shoulders with a hot and beautiful off-shoulder dress. The beautifully designed ruffle on the arms would balance your bold outfit and give a boost to your confidence. But wait… it is not done yet. While you are all set with your dress, you need to add a piece to your ensemble to get a complete and edgy appearance.
A cushion-cut ruby pendant is the right pick to match the elegance of the off-shoulder dress and highlight your collarbone. The solitaire cushion ruby comfortably sitting on the lower part of your neck will absolutely steal the attention of everyone wherever you go.
Wrapping Up…
Ruby is one of the best gemstones you can opt for to design a captivating pendant that adds a charm factor to your outfit. But choosing an apt piece of ruby pendant according to your outfit can be stressful, right? But not anymore!
If you follow the ideas you've just read, you can easily select an ideal piece of the ruby pendant to complete your appearance. Whether it's a party, casual meeting, office, or some special occasion, pairing your ruby pendant right with your outfit will always make you stand out.
By Henryy
Recommended

1

recommendation
Published in Uncategorized
Sponsored