Sponsored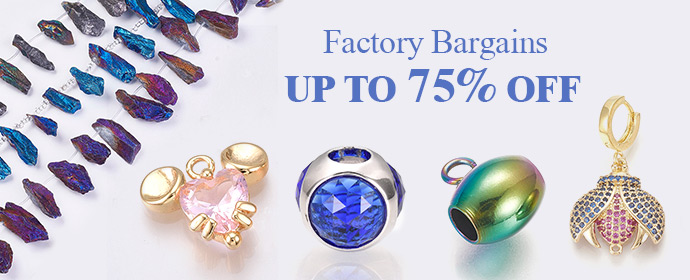 There's no doubt in saying that ruby pendant designs have been calling the shots in the present times. Everyone from general customers to gem enthusiasts is fancying about pendants embellished with ruby. The two crucial reasons behind this trend are the beauty and sturdiness of the ruby gemstone. These two attributes of ruby make it a popular choice among women who are looking for an appealing and enduring gemstone for their next jewelry piece.
If you're thinking of getting yourself a ruby pendant then you are at the correct place. In this article, I'll enlighten you about the lure of ruby and some of the current trending designs as regards pendants studded with this gemstone. Read this article in its entirety to know it all about ruby and for getting some inspiration as regards your next jewelry piece. So, without further ado, let's dive right into it.
The Lure Of Ruby
Ruby pendants have been tickling the fancy of modern women because of their center stone ruby. Every gemstone has some peculiar qualities that make it a cut above the rest. For instance, the USP of a diamond is that it's the hardest substance on earth. For emeralds, it's the gemstone's soothing color that gives it a competitive advantage over other gemstones. In that sense, what's the lure or USP of ruby?
Well, the lure of this gemstone lies in its beautiful red color and dependable hardness & durability. The fascinating red color of ruby pendants is something that women can't resist. The red color of this gemstone best expresses our deepest and most intense emotions like love, passion, and anger. Early cultures used to treasure rubies because of the similarity between their color with that of the blood.
But ruby pendants are trending not only because of their color but also because of their dependable hardness & durability. The hardness of a gemstone is ranked on the 10-point Mohs scale of hardness. On that scale, Ruby scores a terrific 9. Such a great score on the Mohs scale of hardness means that ruby is a sturdy gemstone that can stand up to the rigors of daily wear. This is one of the biggest reasons behind the rising popularity of ruby pendants.
Now that I've enlightened you about the lure of ruby, let's move ahead and discuss some of the current trends as regards pendant designs for women.
Halo Design
The first and foremost design on our list of trending ruby pendants is the halo design. In this type of design, the ruby center stone of your pendant will be encircled by small accent diamonds. This halo of diamonds creates an eye-catching look by not only enhancing the brilliance and fire of the ruby gemstone but also adding to the ensemble as nothing else does.
A ruby halo pendant is all you need if you're the kind of person who likes to wear maximalist jewelry pieces that turn heads wherever you go. The halo design has been constantly trending for the past few years because of its sumptuous appearance.
Three-Stone Design
This is the type of pendant design that can make you look like the queen of your dreams. Popularized by lovers of glitzy jewelry pieces, three-stone ruby pendants have something way more than meets the eye. This is the type of pendant you surely don't want to miss. Three-stone pendants have, as the name suggests, three gemstones studded side by side.
While a typical three-stone pendant is customized with a color gemstone as the center stone and two accent diamond stones, you can choose to fashion your three-stone ruby pendant with color gemstones as accent stones. For instance, you can personalize your pendant with emerald or sapphire as accent stones. You should choose a three-stone ruby pendant if you're looking for a bold jewelry piece.
Two-Stone Design
The next on our list of trendy ruby pendant designs for women is the two-tone design. This is one of the best pendant designs that excite the curiosities of them all. In a typical two-stone pendant, there are two colored gemstones. However, you can choose to personalize your two-stone ruby pendant as per your preference and liking. If you want to fashion your two-stone pendant with a ruby and diamond then you should go for it.
A two-stone pendant symbolizes prosperity and passion. The two gemstones in a two-stone pendant create a striking combination of elegance and grace that seizes the attention of the beholders. When fashioning a two-stone ruby pendant, you should choose the prong setting for both gemstones. That's because the prong setting will not only protect the two gemstones but also enhance their brilliance and fire.
Solitaire Design
Last but not least on our list of trendy designs for ruby pendants is the solitaire design. This is one of the most cherished classic designs that's been ruling the hearts of them all since antiquity. Solitaire pendants have a charm and class of their own. The single gemstone sits in the setting just like a king on his throne. Solitaire pendants look not only simple and apt but also stylish and bold.
While you can choose to fashion your solitaire ruby pendant in any metal of your choice, a ruby pendant in white gold looks extremely beautiful. When choosing a metal for your pendant, you should pick the one that suits your skin and skin tone. Because certain metal alloys can cause skin allergies, it's always the right decision to choose a metal that's comfortable on your skin. Platinum is also a great option because it's a hypoallergenic metal.
The Bottom Line
So, these were some of the most trendy ruby pendant designs that you can take inspiration from for your pendant. These designs are nothing short of classics that have been loved by many for so long. If you're still in two minds regarding your pendant then I think you should choose the one that goes with your budget, preference, and liking. So, what are you waiting for? Start fashioning the ruby pendant of your dreams based on these inspirational designs now!
Recommend

0

recommendations
Published in Jewelry
Sponsored