Sponsored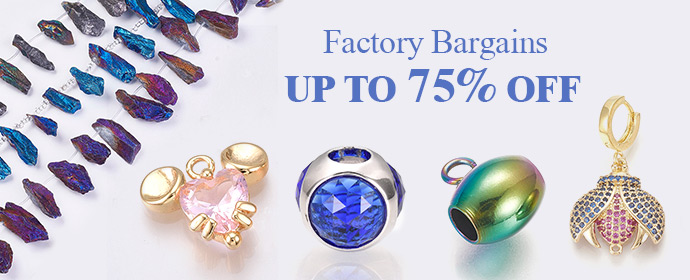 It's always difficult to decide what to wear to any event, so don't worry, I'm here to help, as I'll tell you about five ways to know what clothes to wear at any event today on my blog. What are weddings, baptisms, networking events, funerals, job interviews, barbecues, holiday parties, and baby and bridal showers all about? It's always difficult to decide what to wear to them. What you wear to any of these occasions is determined by a variety of factors, including the venue, the formality of the invitation, the weather, and, in many cases, what everyone else plans to wear. However, there are some general sartorial guidelines to follow. ( And keep in mind that, with a few exceptions, most dress code "rules" are more like guidelines.

CLOTHES TO WEAR AT ANY FORMAL EVENTS:
BLACK TIE (WEDDING OR CHARITY GALA):
 I Think tuxedos, shiny materials, and ornate accents are appropriate for formal occasions like weddings and charity functions. Your best option is a tea- or floor-length gown, though etiquette guidelines are becoming more lenient on the subject of dress length. Although a column or A-line dress is more elegant, you may instead wear a sharply fitted, stylish, and formal suit. It's time to dress up your appearance with chic jewelry, stunning shoes, and a stylish hairdo. If the invitation specifies "black tie optional," feel free to let your guard down a little. If you don't own a long gown, for instance, a formal knee-length cocktail dress
https://www.pinterest.com/pin/430445676870002491
COCKTAIL PARTY :
Nowadays, a cocktail party can range from a posh society affair—cue that sparkly knee-length dress from the "special events" section—to a laid-back gathering of friends gathered around a plate of snacks. However, most cocktail parties are dressy-casual, so according to fashion designer Joseph Williamson, "you can't go wrong if you wear a blouse with some distinctive embellishments and a skirt or tailored slacks, plus heels or beautiful flats." Avoid using too-casual fabrics like chino, jersey, and denim. Additionally, avoid really short styles. Standing with your hands at your sides, check the hemline to see whether it is appropriate. It shouldn't extend past your fingertips.
https://www.pinterest.com/pin/554576141624867332/
CLOTHES TO WEAR AT ANY CASUAL EVENT:
OUTDOORS WEDDING:
If the wedding is outside and the temperature is warm, go with a flowy sundress, a glamorous maxi dress, or a chic shift dress. Although black is permitted, lighter and brighter colors—as well as bold patterns—often seem more acceptable. Additionally, aim for hues like blues, greens, yellows, and coral that go well with the surrounding environment. Last but not least, when it comes to footwear, wear flats whether you'll be on a lawn or at the beach.

https://www.lulus.com/products/glamorous-glitz-shiny-teal-green 
BRIDAL SHOWER:
Showers are the perfect occasion for an attractive, feminine dress, a printed skirt, and sweater, or a cute pair of slacks and a flowing top. If the weather is frigid, choose beautiful booties instead of flattering flats or heels. And keep in mind that bridal showers adhere to the same customs as weddings: Unless the bride or the shower hosts express otherwise, wearing white should be reserved for the bride. Although it's not strictly forbidden, black should err more on the side of elegance than sad.

https://www.pinterest.com/pin/66287425744592108/ 
CLOTHES TO WEAR AT ANY CAREER-RELATED FUNCTIONS:
JOB INTERVIEW:
Keep it orderly, expert, and suitable. A classic black or navy dress or tailored suit with pumps usually looks fantastic for a job interview. These are often the norm for most corporate businesses, but if you're looking for work in a more laid-back sector, such as at a software startup, design agency, or trendy magazine, feel free to show off your individuality. However, being too fashionable or casual can come across as unprofessional. Avoid wearing denim and stay away from jingly, distracting jewelry (yes, even if the prospective company dress code is casual; you should always be more dressed up than the people who work there).

https://www.pinterest.com/pin/676173331526898377/
BUSINESS DINNER:
One word to point you in the right direction is polished. The dress code at your workplace should take precedence when you're getting ready for a business event. Williamson advises dressing conservatively on occasions if the environment is conservative. Step up from what you would wear to work. Try wearing a skirt and heels instead of slacks and flats, or accessorize your suit with a lovely necklace or top. You are the best person to know your company's dress code, but once more, err on the side of caution, especially if you are mingling with clients or superiors at work. It's acceptable to dress comfortably for the planned activities on a casual outing like the workplace picnic or charity 3K race.

https://www.pinterest.com/pin/542120873870618619/
BY Taha 
Recommend

0

recommendations
Published in Our Fashion Passion, Uncategorized
Sponsored