Sponsored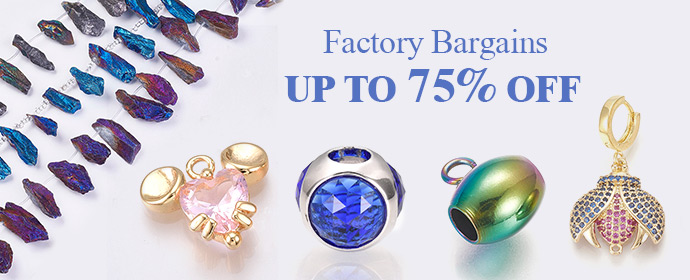 Valentine's Day, the ultimate love fest, is a special day to show your love and affection towards that one person who makes your heart skip a beat. While there's nothing wrong with chocolates and flowers, there is something truly timeless and everlasting in giving jewelry as a gift. Each piece of Valentine's Day jewelry has its special tale, much like your one-of-a-kind love story. It is more than a mere gift; it is a timeless symbol of your love, something she can happily wear every day and cherish forever.
7 Exquisite Valentine's Day Jewelry Gift Ideas For Her
Let's delve into this article, where we will discover some stunning Valentine's Day jewelry gifts for that special lady in your life. From timeless classics to unique choices, we have got you covered to make the day truly unforgettable!
Valentine's Day Jewelry Gifts: A Classic Diamond Ring
What could be more romantic than surprising her with a diamond ring on Valentine's Day? Diamond rings are the ultimate symbol of love and commitment. Giving her one such ring is a timeless and beautiful gesture that perfectly reflects the everlasting love you share. The diamond's brilliance captures the spark between you, illuminating your love with its dazzling glow.
As she puts this breathtaking ring on her finger, it becomes a constant reminder of the deep bond you both share, the promises you have made, and the incredible love that fills your hearts. This diamond ring is a truly romantic Valentine's Day gift for her.
Valentine's Day Jewelry Gifts: A Love Pendant
The love pendant necklace is another timeless option that perfectly captures the everlasting love you share. You can choose from a variety of designs, such as intertwined hearts, an infinity symbol, or a pendant featuring both your initials. This necklace represents the everlasting strength of your love.
Whether you prefer a simple and elegant design or a pendant featuring a beautiful gemstone, the choices are endless. If you are looking for something simply romantic, you can go for a heart-shaped ruby pendant. An alexandrite pendant will be a better choice if you want your jewelry gift to be both romantic and bewitching. This gorgeous necklace will sit close to her heart, serving as a daily reminder of your never-ending love.
Valentine's Day Jewelry Gifts: Sparkling Gemstone Earrings
Gemstone earrings are a thoughtful Valentine's Day jewelry gift, offering a touch of elegance and charm. There are diverse options in front of you to choose from, wherein each gemstone carries its symbolism. Take a pair of alexandrite stud earrings, for instance. The beauty of alexandrite lies in its color-changing nature, shifting from green to red under different lighting. It symbolizes the evolving aspects of love and displays adaptability and passion. On the other hand, a pair of emerald-cut emerald earrings, with their verdant green hue, represents renewal and growth — just like your relationship!
Gifting her a pair of beautiful gemstone earrings on 14 February will add a splash of color to her life, just as she adds vibrance and meaning to yours.
Beautiful Pearl Jewelry
Pearls are known for their classic charm and subtle allure. Pearl jewelry, whether a necklace or a pair of earrings, truly embodies sophistication. The soft and shiny glow of pearls offers a sense of elegance that will perfectly complement her style, making them a great gift choice.
Also Read: New Trendy Gemstone Jewelry You Can Try in 2023
Stunning Birthstone Ring
Make your Valentine's Day present extra special with a dazzling birthstone ring that screams, "You truly are one-of-a-kind!" Each month has its special gem, making a birthstone ring a thoughtful and meaningful present. It shows you treasure her individuality and embrace the extraordinary traits linked to the birthstone. Just like a sapphire ring will be perfect if she is born in September, a ruby solitaire ring is what you are looking for if she's a July baby!
This ring is more than just another addition to her jewelry box; it is a symbol of you understanding her and embracing her exceptional personality.
A Sparkling Bracelet
Are you looking for the perfect Valentine's Day jewelry gift to melt her heart? You can never go wrong with a dazzling gemstone bracelet. This elegant piece of jewelry will not only make her swoon but also carry a world of symbolism! Each gemstone narrates its tale, which gives you the perfect opportunity to choose the one that perfectly captures the essence of your relationship.
Go for enchanting blue sapphires if you want the bracelet to represent loyalty and harmony. On the other hand, diamond bracelets are perfect for those looking for something classic and timeless.
A Personalized Bundle of Joy
Personalized jewelry is a great way to go if you want to make her Valentine's Day jewelry gift extra special! It reveals how much effort you have put into making it a memorable day. Whether it is a ring engraved with a special date or message for her or a necklace featuring her favorite gemstone, these jewelry pieces hold immense sentimental value.
Parting Thoughts
Valentine's Day celebrates love, and what better way to make the occasion truly special for her than with a beautiful gemstone jewelry gift! Whether you choose a classic diamond ring, a dazzling bracelet, or something truly personalized, your gift will speak volumes about your feelings and efforts.
Recommend

0

recommendations
Published in Bridal, Jewelry
Sponsored