Sponsored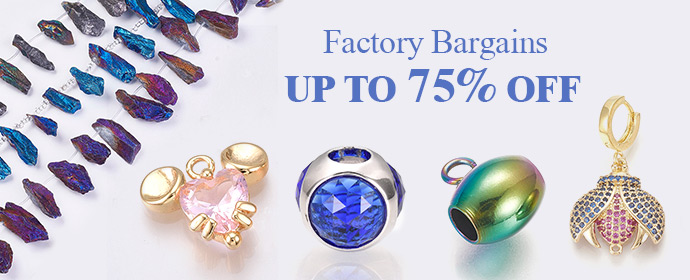 How to start your online t-shirt business?
Starting your own t-shirt business can be effective even if you are at a young age or middle age person. It is one of the most effective ways of earning some cash. Also serves as your first step in being an entrepreneur. Earning also some experience and learning more about establishing your career. Let's talk first about How can you effectively start your t-shirt business even without experience?
Do you know that the shirt business has become a popular option for entrepreneurs and some artists? Furthermore, by the year 2025, the Global Market for Bespoke t-shirt printing is predicted to surpass $10 Billion.
But with the growing popularity of this kind of hustle, you'll have to face some stiff competition. We suggest creating your brand line or Clothing line to be unique among your competitors and to find your way of selling. Here's some article on how can you start your clothing line click this link to redirect to the main article >> How to start your clothing line. 
But in this Guide, we will go to every single tip for you to start your own t-shirt business!
Here's how to start your t-shirt business step by step:
Choose your function
Quality material and printing options 
Make your design and style
Finalize your design
Build your store
1. Choose your Function
Why choose and learn your function? Because it will help your business stand out more and be bold against your competitors. It will also help your business to attract your customers without blowing down your budget for it. One of the most important parts of building your career or business is to identify if you can stand out and one of the best ways to achieve that is to identify carefully your target customers and interested group.
In general, categories like " shirts for people who wants funny quotes " are going to be a hard and vague kind if you want to be competitive in the developing market.
You need to upgrade more than the other usual t-shirt design, for example, a shirt with a funny quote that can be related to love like the picture below.
There are a lot of ways to look and evaluate your function, but we'll be giving you some
Examine the subscriber numbers and degree of activity on subreddits in your potential topic.
To determine the size of your niche on Facebook, use the Audience Insights tool.
For ideas, look through Wikipedia's list of popular hobbies.
Consider your interests and the communities you're a part of—OK it's to go with your gut occasional
After understanding your function, start building up your business plan for your company. It'll be needed to cover your goals, and different opportunities to deal with a custom shirt for the customers. After that you need to figure out, how will you execute your plan.
2. Quality of materials and Printing options
It is important to study with yourself and learn that not all materials are the same and not all printing are also the same. As we tackled earlier quality is the top 1 basis for your product to stand out and for your company to achieve success.
Sacrificing the quality for higher profit is a hard decision, but you need to think about how would be the customer respond to your product. If he/she would share it with other target audiences or does he/she willing to purchase from you again. To successfully choose a perfect quality shirt can have the classification with the fit, sizing, material, softness, and weight.  T-Shirt Magazine's evaluation of some of the most popular blank t-shirts for printing is an excellent place to start when deciding which blank t-shirt to use.
After you planned the printing and materials, it is important to order some samples so you can evaluate final decisions.
3. Make your design and style
Deciding your own design and style is a headstart for your business.  Below is the list of given pages for the top graphic t-shirts marketplace. It can help you to search the Bestseller and Most popular sections and help you get a better and clearer idea for your next design.
You can also check the different trends thru Google trends.
Hire an Artist or Designer 
After getting or planning an idea for the design of your t-shirt, the complicated part comes out. Designing or creating them. If you have Adobe Photoshop or a similar program it can be an easy job for you and you can produce some great designs by yourself. But, if you are like some people, you might be enlisting some help.
You may choose a good graphic designer to assist you using a number of tools and markets.
Buy t-shirt designs 
If you are not hiring or looking for a designer you can also consider buying the design itself with a pre-made design. Keep in mind that if you take this way, other individuals are likely to be selling whatever design you choose, making it more difficult for you and your company to stand out.
The following t-shirt graphic markets are worth checking out:
Designious –  is a website that provides vector packs, PNG t-shirt designs, and clip art to let you make your own items.
Tshirt Factory –  provides a selection of vector pictures for t-shirt printing firms, ranging from old school to punk rave and urban styles.
Creative Market – This site doesn't just sell t-shirts; it also has over 3 million unique fonts, graphics, themes, pictures, and templates created by independent designers from all over the world.
Graphic River – You may purchase and sell royalty-free Photoshop files, vectors, and icon sets for your t-shirt designs.
Keep in mind that you may need to obtain a business license if you want to sell t-shirts online.
4. Finalize your design
Before you spend a lot of money on your new company concept, be sure there's a market for your designs and that people are interested in them. You can validate the market and sell t-shirts online in a variety of methods.
Social media sites for individuals – Share some of your designs on Facebook, specialized Facebook groups, Twitter, and other social media sites where your friends and prospective clients hang out. When it comes to friends and relatives, though, be cautious because their opinions are prone to compassion.
Reddit – Reddit is still one of the best places to get honest feedback on your designs, despite the community's general aversion to marketing (which can even translate into sales after you launch). With so many subreddits, finding a highly targeted niche of potential customers and asking them directly for their feedback on your designs before launching is simple.
Crowdfunding – Crowdfunding sites have made it much easier to test, validate, and fund your new business idea upfront. A crowdfunding campaign can take a long time to set up and requires a lot of planning. However, the advantages might be significant, such as completely financing your idea before it is launched. If you have a unique t-shirt company concept (like matching t-shirts for dogs and dog owners), crowdfunding might be the way to go.
Print on Demand – Finally, with eCommerce systems like Shopify, it's never been easier to evaluate your company idea by setting up a completely operating online store (with a domain name) in a matter of hours. Start a 14-day free trial and use a print-on-demand provider to test your t-shirts by selling them online.
5. Build your store
After planning and executing the plans on your hand, it is finally time to build and establish your store.
Establishing and building your store isn't that easy as creating your first Minecraft house. Yet it is not that hard as developing and programming Facebook. But as a beginner, we recommend you to start your store in an online platform or what we called eCommerce. Because you don't need to pay with workers and builders just to start your store, only a few clicks and fill-ups will do.
No need to wait for weeks or months to start, creating an Online store first is the easy way to start earning and building your career. It also allows you to take orders in no time and by just posting online you can attract and get customers. Some eCommerce platforms also offer helpful services for you these services include Printing and Shipping your orders to the customers and processing them automatically.
It's a terrific method to get started because you don't have to buy or hold any inventory upfront. Best of all, if you want to put your design on additional printed items like mugs and tote bags, you may do so.
Once your shop is ready, you can now sell online and plan along with the building of your physical store.
Also read:
Recommended

1

recommendation
Published in apparel