Sponsored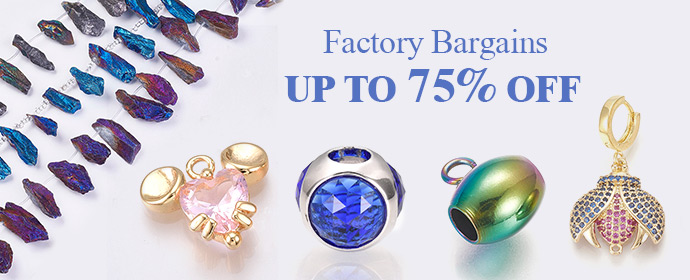 TIMELESS STYLE
Timeless style is a fashion style that defies time and stays glamorous no matter the decade.
Bohemian Chic
Keep love and peace in the air with maxi dresses, floral prints, fringe, and tie-dyed patterns. To add that earthy feel, accessorize with hippie bands, bangles, and laid-back sandals.
Get The Look
If you haven't tried tinted moisturizer or mineral powder foundation, you don't know what you're missing. These give the most natural coverage-you won't look made up at all! A fresh face keeps the hippie effortlessly beautiful.
Flapper Princess
Unleash your daring, fun spirit with tiered, beaded, sequined, and lacey dresses. The flapper girl loves elegance and glamour so amp up your outfit with headbands, feathered headpieces, and lots of pearls.
Get The Look
Afraid you'll be mistaken for a trying-hard clown? Don't be. The flapper girl is all about hot red lips. Just find the right shade of red for you, and make sure that it complements your skin tone!
Look Stylish Everyday
Seven easy ways- one for each day of the week- to turn your ordinary clothes into fashionable fabulous outfits!
Shape Up
Always pay attention to how your clothes fit you. If a dress is too baggy on your frame, enhance your waist with a nice belt. If a loose top looks unflattering, tuck it into your skirt or pants. If your sleeves are too long, fold them or roll them up. An eye for details=instant polish.
Add A Statement Piece
Spice up your look with a necklace that has an interesting pendant, a vintage cocktail ring, or even an oversized watch. Always remember, however, that confidence is still the best accessory that'll make you stand out in any crowd!
Top It Off
No matter what style you have on, a hat is a quick way to get noticed. Choose a straw boater one for a dainty, girly vibe, or a fedora for some old-school cool.
Mix It Up
Don't be afraid to combine different prints (stripes + plaid, or florals + dots). Just make sure you stick to a color scheme so you'll still look put together.
Experiment With Layers
Wear bright tank tops on top of one another, or throw a printed cardigan over a plain dress.
Get Crafty
Glue metallic studs onto a denim skirt, sew some colorful patches onto a jacket, decorate a plain shirt with bows and buttons, or doodle on your canvas sneakers with markers and fabric paint.
Do-It-Yourself
Did you experience a growth spurt over the past several months? Just grab a pair of scissors and turn your old jeans into super cute shorts!
SECRETS TO BEING STUNNING!
You have probably been practicing your beauty treatments for years. However, would you be open to tips and tricks from the professionals who serve the Hollywood elite and command respect from the fashion houses of Europe? I thought so!
It seems that these themed tips are far more preferred since they give you all a point of comparison about which treatments work best for you. You might think the theme is unusual, but just wait until you see the results!
Soda-Cute Cuticles
Often, too many gel manicures can lead to your cuticles looking rough and rugged- which is not the look you want- so, simply make a paste out of baking soda and warm water and rub it onto your cuticles as a wonderful, softening moisturizer.
Soda Exfoliant
For an all-natural exfoliate, use any excess paste left after your cuticle treatment in the same manner for a revitalizing facial that instantly removes dead skin.
Soda Bath
By mixing parts sea salt and baking soda with a few drops of your favorite aromatic essential oils, you can create a bath salt that is also a wonderful natural detoxifier (personally, I find Lavender and Jasmine to be the most relaxing).
So, try these things out and see if they will work for you. You might be pleasantly surprised by what you discover!
By Tala Pascual
Recommended

3

recommendations
Published in Uncategorized