Sponsored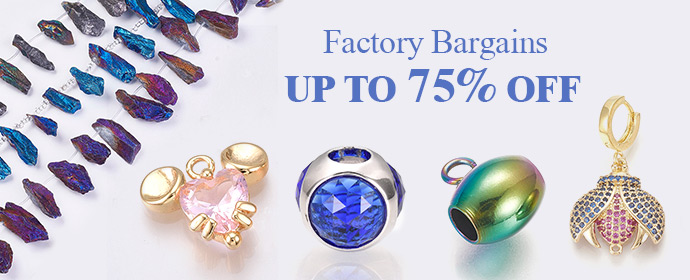 Summer and fashion don't necessarily go hand in hand for men. When the temps drop, looking good is simple. You may embrace your inner lumberjack and most likely still look good. Yet, Summer is a different kind of monster.
You probably immediately think of summer outfits as preppy, such as pink shorts, polos, and Topsiders. Preppy style does not have the exclusive right to cozy looks, despite the fact that they undoubtedly have the comfort attitude down. This Summer is the time to step it up and make it happen, whether you desire edgy, sporty, rough, or anything in between.
Summer Outfits For Men

You can definitely spice up your summer wardrobe; it doesn't only have to consist of a t-shirt and shorts. The following ensembles defy conventional notions of what constitutes summer attire. Use the following ensembles as inspiration for your summer fit, from rugby shirts to linen shirts.

The Shorts
Because the preppy look has experienced a high-fashion comeback, chino shorts have radically transformed. While pastels are in, switch up your color scheme to avoid a frumpy appearance. Although khaki is neutral, you don't have to choose the safe route. Shorts in black or navy can revitalize your wardrobe.
When the setting is casual, a pair of athletic shorts—mesh or sweat—is a simple solution. Don't think that they may only be worn with shirts and tanks because athleisure is a real fashion staple these days.
Try to include them in your social wardrobe by branching out. Avoid picking out shorts that are too lengthy and too baggy. You don't want to seem like you hopped out of your dad's 70s basketball photographs, but just above the knee is always a great bet. Denim shorts are the third alternative, which is a little more debatable.
Avoid falling into the John Cena ruse. If you must wear jorts, make a pair of cutoffs that fit you well. Don't go too far in either direction for length, and most importantly, don't assume they go with everything. Although jorts can be dressed up with a beautiful shirt for a more casual look, don't imagine you can wear them to your boss's barbecue.
The Shirts
It can be risky to wear summer shirts. It is hot. Keep it brief. Rather than buying a 5-pack of Fruit of the Loom t-shirts, spend some money on some more durable options. Keep the designs simple. No Ed Hardy. No offensive jokes on graphic t-shirts. Striped t-shirts are the ideal choice.
You have three choices if the occasion calls for a little bit of class: polos, long sleeve button-ups, and short sleeve button-ups. About polos, they go nicely with chino shorts, but you will be veering toward the preppy look, which is okay. Play it down with neutral hues, a tailored fit, and a pair of jeans if that look is not for you.
For button-ups, keep the heat in mind. If you want long sleeves, choose lightweight linen. If you can locate a plaid shirt that won't give you a heat stroke, go ahead and indulge in some patterns. Simple light-colored shirts are always simple to find. Simple hues are common for a reason, but avoid becoming monotonous.
The same guidelines apply to short sleeves. Keep it brief. Keep it relaxed. in particular for the beach. Be creative because patterned short sleeves are really hot right now. Hawaiian shirts and bowling shirts are something to stay away from. Don't dress like a Weekend Dad if you're not one. But keep in mind that "no Hawaiian" in no way equates to "no floral."
The Pants
It might seem strange to talk about pants in a summer fashion post. Shorts are acceptable (and expected) in almost all circumstances after the temperature reaches about 80 degrees. But this July, you might find yourself putting on some jeans. Put away your dark wash indigos till October and experiment with brighter hues. Try your hand at that end of the spectrum, but stay away from "true blue" and anything acid-washed.
If making such a daring decision is not your cup of tea, choose black. Despite being counterintuitive, black jeans always look stylish. The case with chinos is different. The breathable material was designed for warm climates. There's no need to go overboard with your color choices, but don't get stuck in a khaki rut. Olive, grey, blue, and pretty much any other non-fluorescent color are available.
The Shoes
There are numerous shoe alternatives available to you. Vans and boat shoes are excellent summer footwear options. Keep your Vans colors minimal this season. White is always suitable and still adds some flair. That doesn't mean your sneakers have to be dull; while black and white are classic choices, any colorway of a stylish pair of low-profile sneakers may look great and, when done properly, offer a stunning spark to any summer ensemble.
This summer, white leather sneakers are in style. To go with any summer attire, it must be versatile. Socks either need to be a no-show or mid-calf. This summer, socks can be proudly displayed. Black or white mid-calves are common, but grey mid-calves are also acceptable.
Don't worry too much about summertime attire. Maintain functionality and lightness while maintaining aesthetics. Because many of your classmates are probably not going to try, now is the ideal time to experiment. Take June by storm.
These are the outfits for men in summer. If you like the post then share it with your friends.
Thank you for reading.
Image Credit:- Google
By Shivam
Recommended

3

recommendations
Published in celebrity fashion, Our Fashion Passion, Pop Fashion, Shoes, street style
Sponsored