Sponsored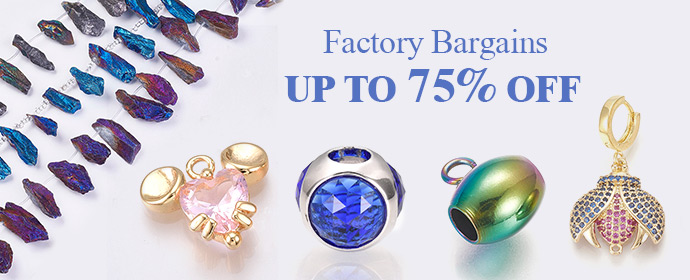 Princess Diana's Fashion Evolution: 10 Looks of Timeless Elegance
Princess Diana, often referred to as the "People's Princess," was not just a beloved figure for her humanitarian work, but also a fashion icon known for her impeccable and classy dressing style. Her sense of style remains influent
In celebration of the latest season of "The Crown" streaming on Netflix, let's unwind the spool of time and explore with admiration the top ten iconic and timeless ensembles that adorned the gracious m glamorous gala gowns to effortlessly chic casual wear, each outfit paints a n meets nostalgia, and relish the elegance that defined an era.
Let's take a closer look at 10 memorable moments when Princess Diana showed her classy dressing style.
1. The Wedding Gown (1981)
Princess Diana's wedding gown for her 1981 marriage to Prince Charles was nothing short of a fairytale. Designed by David and Elizabeth Emanuel, the dress featured a voluminous skirt, a fitted bodice, and a 25-foot-long train. It was an iconic moment, and Diana looked every bit the royal princess. The gown's grandeur and elegance still inspire brides worldwide, making it one of the most famous wedding dresses in history.
2. The "Revenge Dress" (1994)
In 1994, after the announcement of Prince Charles's affair with Camilla Parker Bowles, Diana attended a gala at the Serpentine Gallery wearing a jaw-dropping black dress by Christina Stambolian. It was a daring choice for a royal, and it showcased her confidence and determination. The dress quickly earned the nickname "The Revenge Dress" as Diana effortlessly stole the spotlight, making an unforgettable impression.
3. Versace Slip Dress (1996)
Long before the "slip dress" became a fashion trend, Princess Diana was already embracing it. She donned a sleek, silk Versace slip dress to the Met Gala in 1996. This choice demonstrated her modern fashion sensibility and an ability to stay ahead of the curve, all while maintaining her regal grace.
4. Catherine Walker Pearl Dress (1996)
Catherine Walker was one of Diana's favorite designers, and her pearl-embellished dress became synonymous with timeless elegance. Diana wore this dress during a visit to Chicago, and its classic design, combined with the delicate pearls, exemplified her poise and regal charm.
5. Red Off-the-Shoulder Dress (1985)
During a visit to the White House in 1985, Princess Diana wore a striking red off-the-shoulder dress by Victor Edelstein. It was a bold and confident choice, showcasing her sense of style and an ability to make a memorable statement.
6. Pale Blue Chiffon Dress (1987)
Diana's pale blue chiffon dress, also designed by Catherine Walker, was a vision of elegance. She wore this during Cannes Film Festival and the dress perfectly captured her grace and sophistication, highlighting her ability to adapt her style to various cultural contexts.
7. Tartan Suit (1981)
Early in her royal journey, Princess Diana embraced the heritage of the Royal Family by wearing a tartan suit during a visit to Scotland. This choice symbolized her effort to blend her personal style with tradition, and it endeared her to the Scottish people.
8. Elvis-Inspired Gown (1989)
In a bold departure from her usual style, Diana attended the British Fashion Awards in 1989 in a glamorous, Elvis-inspired gown designed by Catherine Walker. This choice reflected her fashion-forward mindset and her willingness to experiment with different looks.
9. Catherine Walker Green Dress (1987)
During a state visit to Germany, Diana wore a stunning emerald green Catherine Walker dress. The dress was both regal and refreshing, showcasing her ability to choose colors and styles that complemented her and the occasion perfectly.
10. Cocktail Dress with Polka Dots (1982)
Diana's playful yet sophisticated cocktail dress with polka dots became an iconic representation of her charm and style. She wore this dress during a tour of Australia, and it captured her youthful exuberance and approachability.
Princess Diana's fashion choices were a reflection of her evolving personality and her role as a style icon. Her ability to seamlessly blend timeless elegance with contemporary trends is what continues to make her a revered figure in the world of fashion. Her legacy lives on, and her influence is seen in the style choices of countless individuals who aspire to emulate her classy dressing.
In addition to her fashion sense, Diana's grace, compassion, and dedication to humanitarian causes made her a true symbol of elegance, leaving a lasting impact on the world.
Disclaimer: The following statements represent my personal views, and you may hold different opinions.
-Images from Google
Recommended

1

recommendation
Published in celebrity fashion
Sponsored