Sponsored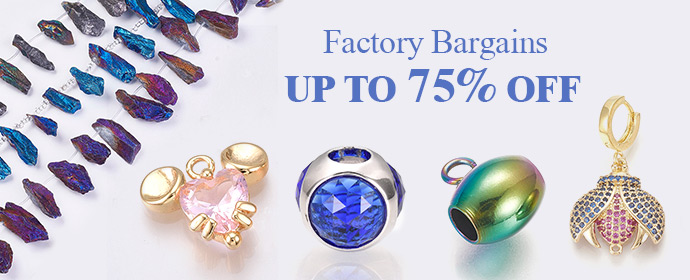 Fall's Finest Footwear: Your Style Guide for the Season
As the leaves change color and the temperature drops, it's time to update your wardrobe for the fall season. While cozy sweaters and warm scarves are essential, don't forget to pay attention to your footwear. Fall is the perfect time to embrace a new pair of shoes or boots that not only keep your feet comfortable but also make a fashion statement. In this blog, we'll explore the top footwear trends for fall, helping you step into the season with style.
1. Chunky Boots
Chunky boots are making a bold statement this fall. These boots feature thick soles and often have a platform to add some height and edge to your look. Whether they're lace-up combat boots or sleek Chelsea boots, chunky boots are versatile and practical for the season. Pair them with skinny jeans and an oversized sweater for a chic, urban look, or contrast them with a flowy skirt for a trendy mix of styles.
2. Hiking Boots
Hiking boots have transitioned from the trails to the streets this fall. With their sturdy construction, they are perfect for tackling the unpredictable fall weather. You'll find them in various materials and colors, from classic brown leather to modern, waterproof options. Hiking boots are both stylish and functional, making them a must-have for those autumn hikes or everyday adventures.
3. Loafers with a Twist
Loafers have always been a classic choice for fall, and this season, they come with a twist. Look for loafers with unique embellishments like metallic accents, oversized buckles, or tassels. These updated designs add a touch of sophistication and flair to your outfit. Pair them with tailored trousers or a midi skirt for a polished, office-ready look.
4. Knee-High and Over-the-Knee Boots
Fall is synonymous with knee-high and over-the-knee boots. This year, these boots are back in style with a variety of materials, including leather, suede, and even patent leather. They can instantly elevate your outfit, especially when paired with a mini skirt or a dress. For a more casual look, combine them with skinny jeans and an oversized sweater. Remember to choose the right heel height for your comfort and style preferences.
5. Animal Prints
Animal prints continue to dominate the fashion scene, and this fall, they extend to footwear. From leopard and zebra to snake and crocodile patterns, animal print shoes are a fierce addition to your fall wardrobe. You can find these prints on everything from ankle boots to pumps. They add an element of wildness and intrigue to your ensemble, making them an exciting choice for those looking to stand out.
6. Square-Toe Shoes
Square-toe shoes have been gaining popularity, and they are a top choice for fall footwear. This trend is a refreshing departure from the classic pointed or round toes. Square toes are available in various styles, including ankle boots, pumps, and flats. They offer a modern and minimalist aesthetic that can complement both casual and formal outfits.
7. Sock Boots
Sock boots, also known as second-skin boots, continue to be a hit this fall. These boots fit snugly around your ankles and lower legs, creating a sleek and elongated look. They come in various materials, but the stretchy, sock-like fabric is a standout feature. Sock boots pair well with almost anything, from jeans to dresses, and they're a comfortable choice for those who like a snug fit.
8. Western-Inspired Boots
Channel your inner cowboy or cowgirl this fall with Western-inspired boots. These boots often feature details like pointed toes, intricate stitching, and decorative buckles. They're available in various colors and materials, making them a fun and fashionable addition to your footwear collection. Team them up with denim, fringe, or a boho-inspired dress for a true Western vibe.
9. Sustainable Footwear
Sustainability is not just a trend; it's a movement that's here to stay. Many shoe brands are now prioritizing eco-friendly materials and production processes. Look for footwear made from recycled materials, sustainable leather, or vegan alternatives. These choices not only benefit the environment but also align with a growing conscious consumer mindset.
10. Monochromatic Shoes
For a clean and elegant look this fall, consider monochromatic shoes. Matching your footwear with the color of your outfit can create a visually cohesive and refined appearance. Whether you opt for black, white, beige, or any other shade, monochromatic shoes are a simple way to make a bold statement while maintaining a timeless and classic style.
In conclusion, fall is the perfect time to experiment with your footwear choices. From chunky boots and hiking boots for those chilly days to loafers with unique details and animal prints for a touch of personality, there's a wide range of trends to choose from. Whether you're walking through fallen leaves or heading to a cozy café, the right pair of shoes can elevate your autumn style and keep you comfortable during this transitional season. So, step into fall with confidence and flair, making your footwear an integral part of your seasonal fashion journey.
-Images from Google and Pinterest. 
Also Read:
Front Open Abaya – 5 Effortless Ways to Style Fashionably!
7 Stunning Iftar Dinner Outfit Ideas
Recommend

0

recommendations
Published in Our Fashion Passion, Shoes
Sponsored