Sponsored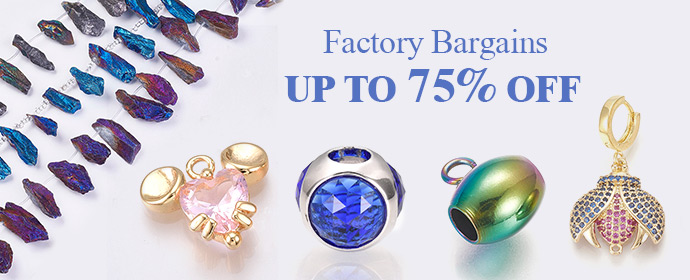 Have you completed your wishlist for this year's Black Friday Sale? From food items to toiletries and fashion accessories to home decor, whatnot will be sold on the biggest offline sale of the year. So why look for another occasion when Thanksgiving is knocking on the door and we have the best reason to express our sincere gratitude to those closest to us all year round?
Buy a precious gift for your beloved that they can keep close to their heart without losing connection with you. GemsNY is all set to host one of the most significant jewelry sales of the year, the 2023 Black Friday Sale on November 23rd and November 24th, 2023 will be your biggest opportunity to avail of exciting offers and discounts never seen before. Set your eyes on any loose gemstones and we will transport your wishlist at discounts of up to 25% on each piece of item ordered.
Loose Diamond Gemstones
With the holiday season and Christmas festivities setting up a base, GemsNY's eye-poping range of natural and lab-grown diamonds will leave you awestruck, exciting your heartbeats to race. The starlight illuminating nights eventually fazes, but the brilliance of diamonds will forever grace every occasion with countless gazes. From the 2023 Black Friday Sale this season, gift a piece of custom-made jewelry augmented with the brightest of loose diamonds embellished in your preferred design.
Loose Ruby Gemstones
Want to bet your festive jewelry treat on the king of precious stones? A piece of jewelry in unheated ruby will be the best way to propose your passionate love to your lover. Express your heartfelt desires with something more than just red roses. GemsNY will be offering whopping discounts of up to 25% on natural ruby gemstones in your favorite red tone and shape. Hurry up and grab your ultimate ruby poses.
Loose Emerald Gemstones
This 2023 Black Friday Sale, dive into the sea of vibrant green emerald gemstones in round cut, pear shape, emerald cut, and several others, all ready to ship at discounted prices. Get drenched in the magnetic hues of Egyptian Queen Cleopatra's favorite gemstone. Hunting for exotic Colombian emeralds to adorn your neckline? The 2023 Black Friday Sale on GemsNY has loose Colombian emeralds for sale at discounts of up to 25%. Try out your luck, the golden time will wait for none. 
Loose Sapphire Gemstones
Want to spread love and affection with a spectrum of colors? Explore your favorite hue from the majestic assembly of sapphire gemstones in colors ranging from classic royal blue to romantic pink to gracious yellow to exceptional padparadscha. The 2023 Black Friday sale has enticing purple to charismatic lavender for your beloved to slip into an enchanting trance of love and romance. Come and grab your ideal sapphire gemstone for less than 25%.
Loose Semi-Precious Gemstones
Can't get enough of the hypnotic hues of tanzanite gemstones or aquatic blues of aquamarine? Looking for the best place to buy tanzanite jewelry, shop birthstone for December from the 2023 Black Friday Sale only at GemsNY. How about investing in nature-inspired green-hued peridot and tsavorites? Searching for ravishing morganite or pink tourmaline to be the center stone of your custom-made engagement ring?
Is there anything you won't trade to get hold of the spell-binding beauty of a paraiba tourmaline? What about color-shifting alexandrites, they will never lose charm no matter how long you cherish them. Wondering if we deal in affordable alternatives for blue sapphire and rubies? This Black Friday, GemsNY will treat you with loose red and blue spinels for pocket-friendly jewelry to fulfill your expectations.
End Note
With the biggest sale of the year around the corner, gather your gemstone fantasies and assemble them as and when you want. Curate from the ever-expanding collection of loose precious and semi-precious gemstones and get drenched in the rain of festivities.
Recommend

0

recommendations
Published in Jewelry, Uncategorized
Sponsored