Sponsored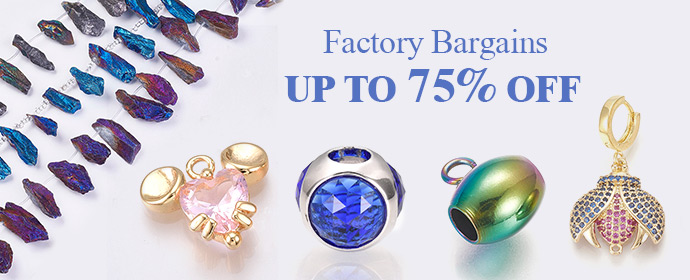 So you want to start a skincare routine but you are confused about which products you should get or how to use them. If you are starting skincare Go Slow and Keep it Simple. To maximize the benefit of products it is essential to apply them in the correct order, starting from the thinnest to the thickest product. Everyone's skin is different therefore choose the product according to age and skin type. A skin-care routine is all about keeping skin healthy and clean. Follow these simple steps if you are new to skincare products.
1- Cleansing- cleansing is the first step of the skincare routine. It helps to remove dirt, oil, makeup, and dead cell from your skin. The right cleanser will hydrate skin without wiping away healthy oil from your skin. If you have oily or acne-prone skin you want to get rid of extra oil, a foaming cleanser will help to control oil but if you are on the opposite side and have more sensitive or dry skin then look for a hydrating and moisturizing type of cleanser. Switch to double cleansing at night for better results as it will sweep any impurities left on the skin. In general, there are two types of cleansers Oil-Based Cleansers and Water Based Cleaners.
Facial Cleanser for Oily/Acne-prone Skin- CeraVe Foaming Cleanser.
Facial Cleanser for Dry/Combination Skin- CeraVe Hydrating Facial Cleanser.
2- Toner- the second step of the skincare routine is using Toner. It removes any impurities left after cleansing and balance the oil of your skin, Between cleansing and moisturizing a toner sets the tone of your skin. Toner calms the skin and makes it soft and smooth also tightens up the pores. Toners that contain alpha hydroxyl acid or glycolic acid help to prevent ingrown hair. Always opt for an alcohol-free toner because it may kill bacteria which is essential for your skin.
Toner for Oily/Acne-prone Skin- Tea Tree Skin Clearing Mattifying Toner.
Toner for Dry/Combination Skin- No.7 White & Bright Hydrating Toner.
3- Eye cream– eye cream is applied after cleansing and toning and before moisturizing. Eye cream is a lightweight formula that is specifically meant for the under-eye. The skin around the eyes is thin and sensitive, the aging signs show first around the eyes other than the rest of your face. Use ring finger to apply eye cream, a pea-size amount is enough for both eyes. Try to avoid using it near to the eyes as it can irritate your eyes. Eye cream helps to reduce dark circles and puffiness and makes your face look healthy and younger. Look for an eye cream that contains ingredients such as hyaluronic acid, shea butter, caffeine, Vitamin K, Vitamin C, retinoids, and niacinamide. I recommend No.7 Early Defence Eye Cream for all skin types.
4- Moisturize– it helps to protect and maintain the skin barrier and should be used every time you wash your face to prevent dryness. The most effective way to use a moisturizer is when your face is slightly damp. Moisturizer gives benefits whether you have dry or oily skin. People with oily skin think they can skip the moisturizer step is a bad idea as it will result in dehydrating and will start producing more oil. Use an oil-free and fragrance-free moisturizer as it can be tolerated by oily/acne-prone sensitive skin types. If you have dry skin opt for moisturizers that are oil-based and ingredients such as hyaluronic acid, glycerine, shea butter, vitamin E, aloe vera as they help in restoring hydration and plumps up the skin. Oily skin faces must avoid the above ingredients in their moisturizer as the pores will not absorb it and result in clogged pores.
Moisturizer for Oily/Acne-prone Skin- Neutrogena "Oil-Free Acne Moisturizer"
Moisturizer for Dry/Combination Skin- Hyaluron Specialist
5- SPF- is the last and most important step in your skincare routine. Always look for a sunscreen that is SPF 30 or higher and apply it daily. Sun exposure to your skin is the number one reason for premature aging. Wearing sunscreen will not only protects you from sun damage but also reduce the risk of skin cancer. Hyperpigmentation or uneven skin is caused by sun exposure. If you think that sunscreen is only important during the day or summer then you are wrong. It is required during winter, cloudy days, and even indoors. Usually, there are two types of sunscreen Chemical or Mineral-based sometimes both are combined into one formula often known as Hybrid sunscreen.
Chemical Sunscreen- it contains 30 active ingredients and they work in different ways.
Mineral Sunscreen- it contains two ingredients zinc dioxide and titanium dioxide.
SPF for Oily/Acne-prone Skin- Bioderma Sebium Hydra
SPF for Dry/Combination Skin- La Roche-Posay "melt in milk"
Follow these simple steps in your everyday routine, try to find out products that work best for your skin type. Whether you follow eight or three steps what matters is it should be applied in the correct order. Every skin is unique it doesn't matter what expert says figure what your skin is loving and accepting.
Keep Glowing!!
Photo credit Pinterest
Edited by Samya Sami
Recommended

2

recommendations
Published in Uncategorized
Sponsored