Sponsored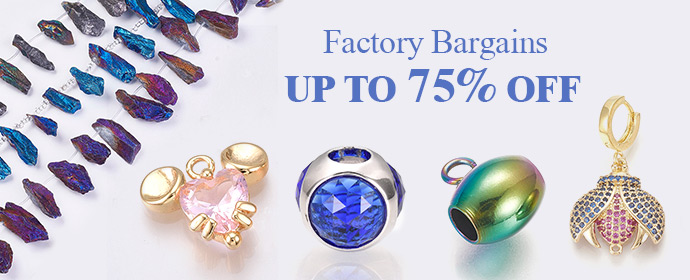 Made by steam distilling rose petals, Rosewater has a lot of health benefits for the skin. Rosewater skincare products are powerful if added to your everyday skincare routine. Like soothing effect is one of those ultimate beauty powerhouses. Rosewater has anti-inflammatory and anti-bacterial powers.
Rosewater inhibits the enzymes elastase and collagenase, both of which are detrimental to the skin. It helps as an anti-aging treatment reducing the appearance of wrinkles and lines on the face. Its benefits are intriguing and valuable. Your skincare routine can be completely transformed with just a single bottle of this rosewater. It provides a number of benefits to skincare and It's suitable for all skin types, including the most sensitive.
Rosewater's Great Benefits Include:
1) Keep the skin's natural oils in check.
2) Hydrate the skin.
3) It helps prevent fine lines, wrinkles and reduce the appearance of those that already exist
4)  Aid in the unclogging of pores with the creation of a smoother appearance.
5) Provides a healthy foundation for nutrition and temporarily tightens skin.
6) Contains antioxidants, which nourish and protect the skin.
You've probably heard the term "toner" used in relation to rose water. There's a reason for this. These high pH products mess with our skin's pH balance and can aggravate existing skin disorders including rosacea, psoriasis, acne, and wrinkles. Rosewater's naturally low pH of 5.5 aids in the restoration of the natural balance. As a result, rose water helps to relax and soothe the skin, minimizing inflammation.
Rosewater can be used in a wide variety of ways. Used as a toner to prepare the skin for other products. Caring for the skin, face, and neck. With its soothing properties, it's best as an all-natural skin toner. Allow the rose water to settle in your pores after applying it to your face with a cotton pad. Your face will feel revitalized, and the lingering rose scent will raise your spirits.
Toners with rose water are the best for your skin, here are 2 best options;
Thayers Rose Petal Facial Toner
Rosewater with the organic witch hazel, aloe vera, and grapefruit seed  (which has great exfoliating properties) have all been well shown to aid in the treatment of the skin.
Rose & Hyaluronic Acid Deep Hydration Toner
It is a non-stripping toner, with real rose petals and hyaluronic acid.  Reduces the appearance of pores and boost moisture on the skin. For all skin types.
Used as a setting spray, rosewater will give your makeup that luminous appearance it needs. Spritz it on your face a couple of times after completing your makeup and it keeps your skin appearing freshly hydrated.
Here are 2 rose water setting spray options ;
Maven Rose Water Setting Spray
Use this aura-lifting, antioxidant-rich rose water setting spray to set your makeup. To keep your finished look in place and prevent smearing, mist it all over.
ITEM One Hit Clean Dewy Setting Spray With Rose Water
A hydrating face mist that primes sets, and refreshes your makeup in three ways. Suitable for all skin types
I must admit, I really love using rose water as a setting spray after applying my full-face makeup and adding it to my basic facial routine. It's quite easy to make your own rosewater skincare products at home?  I've included a link to a short video that shows you how to make your own rose water setting spray or toner at home. Trust me, this will save you some bucks
Here's What Youll Need To Make Your Products;
-Clean rose petals
-Distilled water
-A Pot
-Strainer
-Spray Bottle/s
All that is needed,  Can be found easily at home apart from the rose petals of course. You can Simply purchase your rose petals at your nearby florist in your area and you're all set.
Follow These Simple Steps;
Fill your pot with rose petals that you have cleaned.
Pour in just enough distilled water to cover the petals. If you use too much water, your rose water will become diluted.
Place the pot on a low heat setting on the stove.
Allow for 30–45 minutes of simmering time after covering the pot with a lid.
Cook until the petals have lost their color.
Allow your rose water to cool completely before using.
Fill a spray bottle halfway with water and strain it out.
Check out this video so you can better follow the step by step process;
Photo Credits: PINTEREST
Check Out My Blogs: http://ourfashionpassion.com/members/be-you_trendy868/blog/
Start Blogging: http://ourfashionpassion.com/
Local SEO Services: https://marketprosdigital.com/
Recommended

2

recommendations
Published in Health, Makeup, Skin Care
Sponsored