Sponsored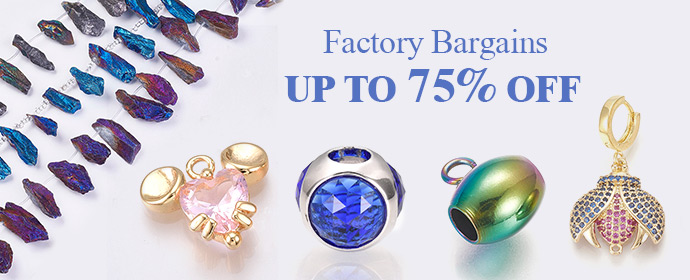 QUINCEANERA DRESSES, TO DRESS LIKE A QUEEN ON YOUR WEDDING DAY!
Do you envision yourself in a magnificent gown? Girls will always dream about their fairytale wedding. The bride-to-be fantasizes about walking down the aisle in the most stunning design and trendiest wedding gown. As a result, we may be overwhelmed by the sheer volume of wedding gowns. However, one of the most famous bridal looks that many brides desire is Quinceanera gowns.
In Union City, New Jersey, the Quinceanera gown is famous. It's a must-have for any quinceanera celebration. The clothing style shows that the Quinceanera girl is no longer a small girl but a senorita or miss. It is the transition stage of a girl into a mature woman. It also became a trendy wedding gown since it offers the bride an exquisite and sophisticated appearance. Finally, this dress provides the look of a Princess, which every little girl aspires to be. A gorgeous and mature lady wears Quinceanera. 
Here are some of the stunning Quinceanera dresses:
Embroidery Appliques Quinceanera Dress
Off-the-Shoulder Sashes Sequins Quinceanera Dress
Jewel Lace Pearls Quinceanera Dress
Halter Sleeveless Beading Quinceanera Dress
Scalloped-Edge Appliques Beading Quinceanera Dress
The designer has used traditional celebration colors, such as pink and white. Bridal Quinceanera may wear a ruffle at the waist and a long gown length. The sleeveless or halter neck approach for a traditional dress. And fancy updo and hoop earrings are another exquisite way to finish the overall outfit. That perfect gown for the Quinceanera bride must be stylish, but it doesn't have to be pricey; all you need to do is know what you want to look like on your big day. Learn more about fabrics, designs, and how to pick a suitable Quinceanera dress for you. Lastly, choosing that red carpet-worthy design can make you a stunning bride.
Here are some guidelines for our Quinceanera bride:
Fabrics, you may use Tulle, Lace, Organza, Silk, Satin, and Taffeta. Choose tulle for your dress if you want to feel like a princess ballerina—incredible fabric made of Silk, nylon, and occasionally rayon. Tulle's disadvantage is that it snags easily, so be careful if you plan to use it.
Lace has been a popular fashion trend for many years. Lace is frequently used as an overlay, although it snags until the weave is correct. Choose lace for your Quinceanera dress if you want to look both classic and current.
Organza, comprised of sheer Silk and is relatively light and so if your wedding day is in the summer, this breathable fabric would be ideal. Organza is also an excellent material for sleeves and overlays.
Silk is the most expensive and sought-after fabric and is commonly used to build bridal gowns. In addition, the silk designs for these bridal dresses are also available because of their strength. Lastly, Silk looks stunning when embellished with embroidery or beads. So it's an excellent choice for a Quinceanera gown with rich and exquisite detailing.
Satin is popular among Quinceaneras because it gives them a "princess" vibe. In addition, satin provides its fantastical appearance and is highly resilient. Types of Satin, like Duchess satin, is a heavier fabric, whereas crepe satin is a lighter fabric. These queen dresses are available in both styles so that you can choose according to the weather.
Taffeta is appropriate for summer and winter Quinceanera gowns. This fabric is composed of Silk, nylon, and other synthetic fiber. Due to its weaving technique, it appears iridescent or two-toned. It's also less expensive and more durable than Silk.
One Final Note
Quinceanera dresses come in various styles and designs. Many retail establishments sell beautiful queen dresses at numerous prices, ranging from low to high. Beads and sequins add a nice touch, but the structure should remain balanced. To note, the top of your dress is more delicate than the top of your bodice. So, go all out on the top with beads and embellishments. Finally, make sure the fabric and style can take all that dancing!
Notice: This page contains affiliate links to products. We may receive a commission for purchases made through these links.
Author: Jhofeliza
Recommended

3

recommendations
Published in apparel, Bridal