Sponsored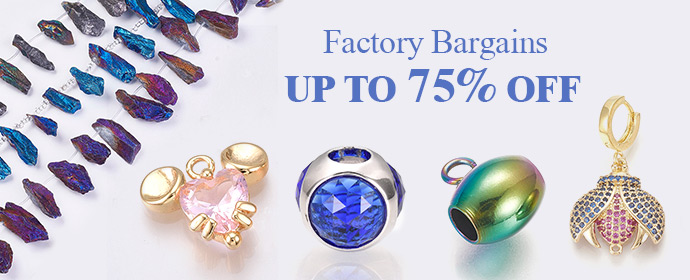 An engagement ring is one of the most significant purchases of a person's life. It has many emotions attached to it, so you should not just choose an engagement ring based on the trends. On the contrary, you should select your engagement ring on the basis of your lifestyle and personality. Because you will be wearing your engagement ring for the rest of your life, your choice of ring should go with your individuality.
Moreover, the setting of your engagement ring needs to be secure enough, its metal needs to be comfortable on your skin, and most importantly, the center stone of the ring needs to be sturdy enough to withstand the wear and tear of average everyday life. Choosing the setting and metal of your engagement ring is quite easy compared to deciding on a center stone that stands out. Choosing a center stone for your engagement ring is an absorbing as well as a daunting task.
Make Your Proposal Memorable With Center Stone Engagement Ring
Initially, you enjoy diving into the world of gemstones and are high on enthusiasm. But after a bit, choosing a center stone that matches all your expectations becomes challenging. Well, you don't need to worry. In this article, I will quench your quest for a perfect engagement ring center stone by enlightening you about two of the most appealing and fascinating gemstones – alexandrite and tanzanite. Read the article in its entirety to know all about these two gemstones, and then you can decide which one is better for you. Let's begin with the gemstone that turns green in sunlight and red in the candlelight.
Alexandrite Engagement Ring
Perhaps there's hardly any other gemstone as unique as this one. First mined in the mid-1800s, alexandrite is a relatively recent discovery. Alexandrite comes from the chrysoberyl mineral family and it is known as a gemstone that changes its color from green to bluish-green in fluorescent light or sunlight to purplish red in incandescent light or candlelight. This property of alexandrite makes it one of the most coveted gemstones. Other than this defining characteristic of alexandrite, the reasons for the gemstone's emerging popularity among the masses are its impressive hardness and rarity.
The alexandrite gemstone scores 8.5 on the Mohs scale of hardness, meaning it can easily withstand the rigors of daily wear. Moreover, alexandrite's association with love, fortune, and luck makes the gemstone a popular option among newlyweds. If you're looking for a gemstone that's beautiful, durable, and above all, unique, then alexandrite is the one for you.
Tanzanite
A variety of the mineral zoisite, tanzanite is an alluring gemstone. If alexandrite is all about uniqueness, tanzanite is all about rarity. It won't be wrong to call tanzanite a rare bird. First mined in 1967, tanzanite is also a relatively recent discovery, however, the reason behind the emerging popularity of tanzanite is that the gemstone is a thousand times rarer than the hardest substance on earth – diamond. Tanzanite gets its name from the country it was found, Tanzania, which also happens to be the only place in the world where you can find tanzanites. However, despite the rarity of tanzanite, it still remains an affordable option. Wait, there's so much more to the rarity of this gemstone than meets the eye.
Also Read: What Makes Tanzanite Rings A Key To Her Heart
As per a local Tanzanian gemologist, the available supply of tanzanites could deplete within 25 years. Shocked? Well, same pinch. The formation of tanzanite in the mid-Ediacaran period was an upshot of massive plate tectonic activity and intense heat. The local Tanzanian gemologist even believes that the conditions leading to the formation of tanzanites were so unusual, that the possibility of finding tanzanites elsewhere on earth is one in a million.
As I said, it won't be wrong to call tanzanite a rare bird. If you're looking for a rare gemstone that doesn't cost you an arm and a leg, you can choose tanzanite. On the Mohs scale of hardness, the tanzanite gemstone scores 7. While the gemstone is not as hard as other precious gemstones like sapphire or ruby, it's still durable enough to be worn in a jewelry piece meant for everyday wear. With timely additional care, tanzanite will rock as the center stone of your engagement ring.
Conclusion
Alexandrite and tanzanite, both of these gemstones are breathtaking and can turn heads wherever you go. While alexandrite is a unique gemstone that turns green in sunlight and red in candlelight, tanzanite, on the other hand, is probably the rarest gemstone of them all. If you compare the two gemstones based on their appearance, you will be unable to pick one between the two. That's because the color of both gemstones is intense and captivating.
So, the idea is to choose a gemstone for your engagement ring based on durability and rarity. Because alexandrite is a pretty sturdy stone and scores relatively more on the Mohs scale of hardness compared to tanzanite, you can go for an alexandrite engagement ring. However, if rarity tickles your fancy, you should choose tanzanite over alexandrite. It also depends on what type of ring setting you prefer.
For instance, as the tanzanite gemstone scores 7 on the Mohs scale of hardness, it will require a rather secure ring setting that not only keeps the gemstone in its place but also highlights its brilliance. On the contrary, an alexandrite center stone can do wonders with any ring setting of your preference because of the gemstone's good score on the Mohs hardness scale. All these aspects should be thoughtfully considered beforehand to avoid any disappointments later.
Recommend

0

recommendations
Published in Uncategorized
Sponsored