Sponsored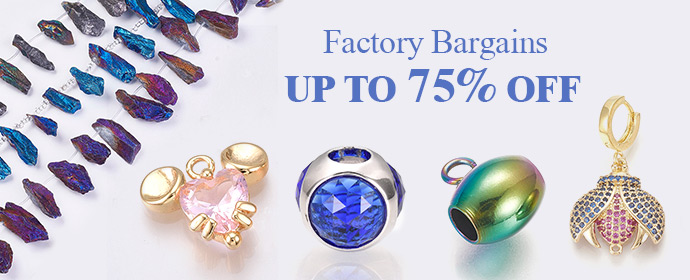 Good quality makeup brushes are a must-have. When it comes to your tools. The appropriate brushes may make a huge difference in the way you apply your makeup. Makeup Brushes are designed to target specific regions of the face so to get the look you want, you'll need the right tools. Brushes come in a wide range of forms and sizes. For example, some brushes are straight, round, flat, or tapered in shape.
Natural and synthetic hair materials are used for the bristles of makeup brushes, while wood or plastic is used for the handles.
Synthetic Makeup Brushes
Man-made hairs of nylon, polyester, or other synthetic materials are used to make these bristles. Synthetic bristles, unlike natural hair brushes, are less likely to absorb oil or powder pigments, making them ideal for use with cream or liquid foundations, as well as eyeliner, lipstick, and other precision applications.
Synthetic brushes are inexpensive and readily accessible, easy to clean, and have less shedding.
Natural Makeup Brushes
These are manufactured with natural hairs that are often brown or tan in color that are shed by animals such as horses and squirrels. They feel extremely silky and velvety against the skin due to their natural hair. This brush is perfect for persons with sensitive skin because it will not irritate them. Because these brushes absorb oils, they're ideal for applying powder-based products like eyeshadows and blush.
Popular brands such as Anastasia Beverly Hills, Studio Makeup, Real Techniques, and Inglot Cosmetics offer/sell both  Natural cruelty-free and synthetic makeup brushes.
 How To Use Your Different Makeup Brushes;
Known for being the inventor of the brow brush. Use it to brush hairs into place, smooth out fine-to-normal brows or remove extra sculpting gel from eyebrows using this tool.
This is excellent for blending eye shadows together. Some may be tapered and others being spherical because they come in different sizes and forms. It's crucial to invest in a soft, fine-haired blending brush that will help you blend your eyeshadow and create more layers.
When dealing with creams or powders, it's best to fill in the brows first. You may also use this brush to produce a sharper angle.
Best used to apply eyeshadow to the lids' greatest area with its flat side. Apply by softly tapping the brush from side to side. Softer bristle hairs, usually derived from goat or sable are great for when working around the eyes.
Great for looser, softer shadow applications, such as a delicate shimmer.
Blend concealer into the brow bone area, as well as the under-eye area and other places that may need concealing. Look for flat and rounded sable or synthetic bristles. These brushes are particularly wonderful for contouring smaller regions of the face, such as the sides of the nose.
Use this for creating your outer wing with gels or cream liners, Bristles should be semi-stiff for more control and ease.
For me, this is a must-have. Smudge out eyeliner to make an even line or eye shadow along the waterline. Look for synthetic bristles with short hair.
For the inside corners of your eyes, this brush can be used to add a hint of shimmer.
Foundation brushes come in Flat Top and Paddle, and are ideal for contouring and seamlessly blending your foundation into your skin. Flat top brush blends and buffs; Paddle applies for an airbrushed coverage. The best bet for absorbing less product and applying it more smoothly is a brush with synthetic bristles.
To bronze, the face and also the chest, to softly dust powder to set makeup or dust shimmer.
Powder contouring and highlighters would be best for use of this brush, as well as adding color on apples of cheekbones.  They should be gentle so as not to irritate the cheeks.
Small fan brushes are ideal for applying highlighters with a gentle touch; the bristles should be very soft.
Used for targeted contouring areas such as the jawline.
Lip brushes really make a difference when it comes to producing the perfect pout. Look for bristles that are synthetic or sable.
ALL BRUSHES should be cleaned to prevent bacteria build-up. Using shampoo is an excellent alternative, as is a brush cleanser or a light detergent. To learn how to clean brushes, watch the video below.
PHOTO CREDITS: GOOGLE IMAGES
Check Out My Blogs: http://ourfashionpassion.com/members/be-you_trendy868/blog/
Recommended

2

recommendations
Published in Makeup