Sponsored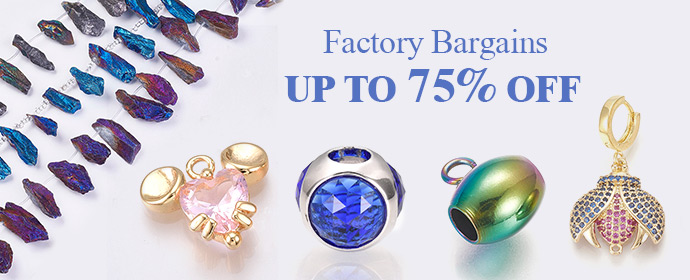 Live selling is the new retail trend that will shape the future of small businesses.
I became fascinated by the new fashion trends I found on Facebook, the Live-Selling. I enjoyed watching them and attempted to comment "MINE" on some items. As I've experienced the fun, now I understand that even celebrities tried to sell their luxury-owned items via live selling. In addition, many small fashion retailers participated in live-selling activities and were amazed at how persistent and confident these people were in selling their goods. Some are branded at a lower price, while others are pre-loved and have minor flaws. Luckily, thanks to @dearchancexxcollections, I got my brand-new and exceptional fashion items!
And so, because I had fun watching them live on Facebook, I've decided to share some vital information about how this fashion Live-selling.
What is Live Selling? How Does It Work?
The live-streaming or selling concept is to make a video to show how a product works and broadcast it over a platform, social network, or website. The business owner uses these interactive and engaging personality-driven broadcasts to generate talk about a product and build consumer trust. The item will then be demonstrated by a trustworthy presenter who tells the audience why they like it and how it fits and feels. During the live show, viewers can ask questions about things and obtain information that will help them decide whether or not they want to buy the item. Finally, they will convince the audience to buy it at an affordable price.
The audience can purchase an item using any device on hand with the live selling. People can watch it anywhere. Customers benefit from the convenience of live shopping because it broadens their shopping options, and they can watch it alone or in groups.
Tell Me the Value of Live Selling?
The COVID-19 crisis has increased the growth of online purchasing. Its popularity stems from the growing need for individuals to reconnect. Similarly, people have had to adapt to new forms of social contact, such as Zoom. The impact of live selling is undeniable, both in terms of engagement and profit. Additionally, video engages the buyer by allowing them to see the product in action and learn how to use it. Seeing another person holding and describing the goods helps ease your concerns, as you cannot touch the item as you would in a physical store.
With the rise of platforms such as Facebook and Instagram Shops, and others, live streaming e-commerce will continue to expand. According to Coresight Research, sales of live streaming e-commerce in the United States are expected to reach $25 billion by 2023. Although this figure isn't entirely on par with the value of China's live shopping market, it's still a massive figure that's increasing year over year.
Facebook Live Shops in the Philippines
In the Philippines, live selling on Facebook has been a big success. As a result, many Philippine-based retailers have capitalized on the trend. As a customer, you want to see the item being offered by a reputable seller, whether it's a low-end or high-end item. And Facebook Live can help you with that. You can see the actual thing for which you are paying. You'll be able to ask questions about it and receive real-time responses. Above all, there's a sense of responsibility. You have hundreds of witnesses who can attest that you purchased or mined an item.
In addition, there's the issue of shortage. Due to the live competitors you face, you're instilling in your customers a sense of urgency to purchase your product. It gives customers the impression that they must buy it or else someone else will.
On the other hand, many people are unaware that live selling has its difficulties. From presenting oneself, clarifying regulations, showcasing offers, attracting potential consumers, and interacting with purchasers, an online seller's life isn't exactly a pleasant ride. It would help if you also had a good internet connection because it might stop the whole live sale from going through.
Live Selling Advantages for Brands
Increased brand awareness.
Increased brand engagement.
It saves costs.
It saves time.
It is consistent.
Author: Jhofeliza
Recommended

2

recommendations
Published in apparel
Sponsored