Sponsored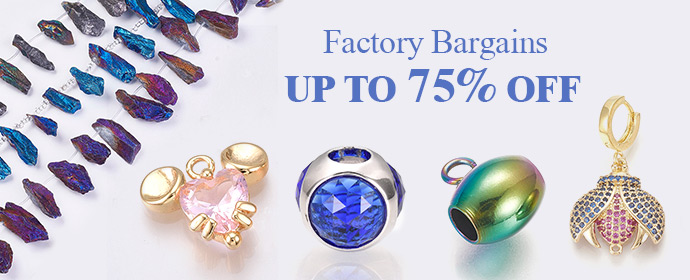 Any fashion item's worth is arbitrary and depends on several elements. It includes the wearer's preferences, the item's cultural importance, materials, and the maker's quality. However, for several reasons, Asian fashion might be worth the price tag.
Asian clothing trends have gained popularity. It has been a global favorite recently and may continue in 2023—for example, the Hanbok. A handbook is a type of traditional Korean clothing and has become increasingly fashionable in recent years.
With three essential reasons, you can understand why buying Asian-inspired fashions is a decent investment.
1. Unique Designs
Asian clothing styles frequently incorporate original patterns that are rare in Western clothing. Thus, from a classic with a lot of detail to cutting-edge techniques. Some designs and plans with take you to a level of a classic silhouette to a unique fabric. As a result, many people believe that wearing Asian fashion is something worth paying for and invest.
2. Quality Craftsmanship
Many Asian fashion houses highly value quality craftsmanship. In addition, their products are often made with durable fabrics and stitched using time-honored methods. Those who love longevity and durability in their clothing may find the higher cost of Asian fashion justified by the craftsmanship and materials used.
3. Cultural Significance
Some Asian fashion items have significant cultural and historical value. It represents centuries-old traditions and art forms. For those who appreciate the cultural importance of these garments, the price tag may be worth it to own a piece of history and culture.
Ultimately, it's up to each individual to decide if the high cost of Asian fashion is justified. The price may be prohibitive for some, but others value authenticity, originality, and history more highly.
Asian Fashion Worldwide
Asian design has reached a wider audience. It is because of the growth of social media sites like Instagram, TikTok, and YouTube. In addition, Asian fashion influencers and bloggers have established massive online followings. They consistently work by sharing their take on the season's hottest looks with an international audience.
Seoul Fashion Week, Tokyo Fashion Week, and Shanghai Fashion Week are just a few of the international fashion weeks. It offers Asian designers exposure to a global audience. Thanks to these occasions, Asian fashion's inventiveness and originality are recognized internationally.
Collaborations between Western and Asian designers and labels have resulted in amazing collections. It has successfully fused elements of both cultures. In addition, these partnerships have broken down cultural barriers by exposing more people to Asian design.
More emphasis on representation and cross-cultural interchange has led to a more diverse and inclusive fashion business in recent years. Because of this, Asian styles are now widely recognized and appreciated worldwide.
And I believe Asian fashion will continue to influence and inspire new trends and styles worldwide.
So, let's all get excited!
Asian Fashion Models
Some of the most notable and influential models in the history of fashion are from Asia, and they have all left an indelible mark on the business. Here are my top three:
Liu Wen
Liu Wen, a Chinese native, is a top contender among the world's best runway models. She has walked the runway for countless major fashion houses, including Chanel, Dior, Victoria's Secret, and Versace, among many others.
Liu Wen is a well-known model who has also worked hard to promote equality and diversity in fashion. In addition, she has actively pushed for more diversity and inclusion in her field by using her celebrity to speak out against bias. As a result, she has been honored with many distinctions, including inclusion on Forbes China's Celebrity 100 list.
Fei Fei Sun
Chinese supermodel Fei Fei Sun is well-known worldwide for her contributions to the fashion business. She gained notoriety swiftly and, in 2010, was the first Asian model to grace the cover of Vogue Italy. Since then, she has made countless appearances on the covers of foreign fashion publications, including Vogue China, Vogue Japan, and Vogue Korea.
Also, in 2013's New York Fashion Week, she was selected to start a Ralph Lauren show as the first Asian model. In addition, she has been recognized as one of Forbes' highest-paid models worldwide. She has received numerous honors for her achievements, including the 2013 Harper's Bazaar China Style Awards' Model of the Year honor.
Hyun Ji Shin
South Korean model Hyun Ji Shin is famous in the global fashion industry. Hyun Ji Shin made her worldwide catwalk debut in 2017 during the Paris Fashion Week fall/winter shows. Since then, she has participated in many runway events for labels, including Dior, Chanel, and Louis Vuitton. Also, she has appeared in advertisements for companies including Calvin Klein, Givenchy, and Prada.
For breaking down boundaries for Asian models, Hyun Ji Shin has received praise for her services to the fashion business. She has received numerous honors for her work, including the model of the Year award at the 2018 Korean Model Awards, and has been named one of the top Asian models by Vogue.
Author: Jhofeliza
Recommended

2

recommendations
Published in apparel, celebrity fashion