Sponsored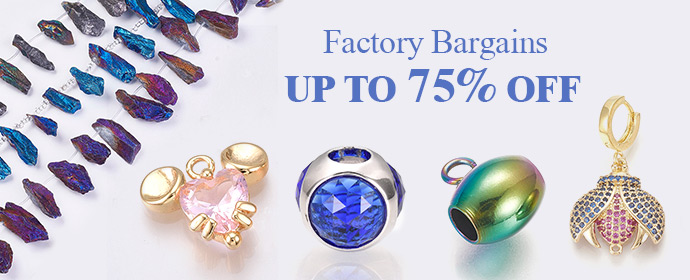 Are you looking for a stylish, one-and-done outfit option that flatters your figure? A jumpsuit is a perfect solution! With their versatility and flattering fit, jumpsuits are a great way to show off your style. In this blog post, we'll take a look at how to wear jumpsuits to flatter your figure. We'll discuss the best fits, colors, and patterns that will make you look and feel your best. Read on to learn more about how to make the most of jumpsuits!
Pick the Right Silhouette
When it comes to wearing jumpsuits, the key is to pick the right silhouette. While there are so many styles and cuts of jumpsuits out there, some may not be as flattering on your body type as others. Here's a quick guide to help you choose the best jumpsuit for your figure:
If you're petite, opt for a jumpsuit with a tapered or cropped leg, or a halter neckline to elongate your body and draw attention away from your height. Also look for jumpsuits that cinch at the waist, which will accentuate your figure.
For curvy figures, choose a jumpsuit that has an empire waist and plenty of stretches. This will help highlight your curves and flatter your figure.
If you're tall, go for wide-leg jumpsuits that add volume to your frame. Wide-leg pants will balance out your tall stature, and also provide more coverage if you're feeling self-conscious.
If you have an athletic body, look for a jumpsuit with a deep V-neckline and belted waist, as this will create more shape in your torso and bring out your curves.
Remember, the most important thing when picking out a jumpsuit is finding something that makes you feel confident and comfortable. Once you have the right silhouette picked out, you can accessorize it to make it truly your own. Have fun shopping!
Know Your Body Type
When it comes to wearing jumpsuits, it's important to know your body type and choose a style that flatters it. No matter what shape or size you are, there is a jumpsuit out there for you.
If you have an hourglass figure, look for jumpsuits with a cinched waist and flared bottoms to emphasize your curves. Opt for bold colors and prints to bring out your features and add some extra flair. For a sleek look, try a slim-fitting jumpsuit that shows off your natural shape.
If you have an athletic or rectangular body type, choose a jumpsuit with an adjustable waist and an asymmetric hemline to create the illusion of curves. To add extra femininity to your look, try choosing a jumpsuit with ruffles or frills.
For a petite figure, opt for a tailored jumpsuit with a cropped leg length and narrow fit to help create the illusion of added height. Look for bold colors and patterns to help draw attention away from your small stature. If you want to add volume to your frame, go for wider-leg jumpsuits with draping fabric.
Finally, if you have a pear shape, look for jumpsuits with fitted tops and flowy bottoms. Try cinching the waist to draw attention away from your hips and thighs and make them appear more proportionate. To give yourself a slimmer silhouette, choose a darker color on top and a lighter hue on the bottom.
No matter your body type, there is a jumpsuit out there that will flatter your figure. With the right style and fit, you can rock any jumpsuit with confidence!
Consider the Occasion
When it comes to deciding what to wear, jumpsuits can be a great option for both casual and dressy occasions. While they are comfortable, versatile, and stylish, it is important to consider the occasion before deciding on which jumpsuit to wear.
For casual occasions, opt for a jumpsuit in a lightweight material such as cotton, linen, or even denim. You can choose from short or long lengths depending on your style preference. When accessorizing, keep things minimal with a few simple pieces like a statement necklace or earrings and some flat sandals.
For more formal occasions, you may want to opt for a jumpsuit in a heavier fabric like velvet or satin. Again, you can choose between short or long lengths but try to go for a classic silhouette that flatters your figure. To complete the look, add some heeled shoes and a few pieces of jewelry like a necklace or bracelet.
Remember that the key to wearing jumpsuits is to make sure it fits your body type and compliments your shape. With the right jumpsuit, you can look and feel confident no matter what the occasion!
Image Credit: Getty Images
Recommend

0

recommendations
Published in apparel, Our Fashion Passion, Plus Size, Pop Fashion, street style
Sponsored