Sponsored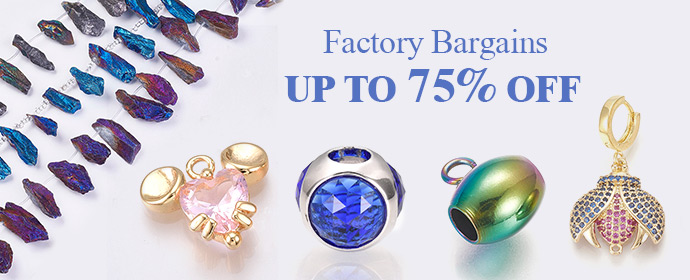 Emerald stud earrings are a timeless and elegant accessory that can add a touch of sophistication to any outfit. Emeralds are a popular choice among those seeking a unique and vibrant look, as they are known for their rich green hue and captivating beauty. Whether you are attending a formal event or want to elevate your everyday style, mastering the art of styling emerald stud earrings is essential.
The Best 6 Ways to Wear Emerald Stud Earrings
In this article, we will explore various tips and ideas to help you showcase these stunning gemstones in a way that enhances your overall look.

1. Classic Elegance with Formal Attire
Emerald stud earrings exude classic elegance, making them a perfect choice for formal occasions. Pair them with a shimmery black dress or an evening gown to create a sophisticated and refined look. The simplicity of stud earrings allows the emeralds to take center stage, adding a pop of color and glamor to your ensemble. To complete the look, consider complementing the earrings with a delicate emerald pendant or a matching emerald bracelet for a coordinated and polished appearance.
Also Read: Best Emerald-Cut Engagement Rings for a Charming Look
2. Effortless Chic with Casual Outfits
Don't reserve your emerald stud earrings solely for special occasions. These versatile accessories can also add a touch of effortless chic to your casual outfits. Pair them with a crisp white shirt and jeans for a fresh and sophisticated daytime look. The vibrant green of the emeralds provides a striking contrast against neutral or solid-colored clothing, instantly elevating your style. Opt for smaller-sized emerald studs for a more subtle effect or larger ones for a bolder statement. Remember, the key is to let the earrings shine, so keep the rest of your accessories minimal for a balanced and effortless ensemble.
3. Birthstone Bliss
If emerald is your birthstone or holds a special meaning for you, embrace the opportunity to showcase your birthstone with pride. Incorporate your emerald stud earrings into your everyday attire to add a personal touch to your style. Whether you're heading to work or running errands, these earrings can become a signature piece that reflects your personality and celebrates your birth month. Pair them with simple outfits or a business suit to let the emeralds speak for themselves. Consider wearing emerald stud earrings alongside other jewelry pieces that feature your birthstone, such as an emerald necklace or a dainty ring, for a cohesive and sentimental look.
4. Contrast with Complementary Colors
To make your emerald earrings truly stand out, consider pairing them with complementary colors. The contrasting hues will create a visually striking effect and highlight the beauty of the emeralds. One such combination is to wear the earrings with shades of purple or violet, such as a plum-colored dress or a lavender blouse. The combination of green and purple creates an eye-catching and harmonious look. Additionally, emeralds also pair well with neutral tones like beige, cream, or gray, providing a subtle yet captivating contrast. Experiment with different color combinations to find the one that best enhances the brilliance of your emerald stud earrings.
Photo credit Pexels
5. Bridal Beauty
For brides seeking an alternative to traditional diamond earrings, emerald stud earrings can be a stunning choice. These gemstones bring a touch of color and individuality to bridal attire. Whether you're planning a bohemian-inspired wedding or a classic ceremony, emerald studs can complement various bridal styles. Embrace the timeless elegance of emeralds by pairing them with a white or ivory wedding gown. The green of the emeralds will add a refreshing and enchanting element to your bridal look. Consider coordinating the earrings with other emerald-accented accessories, such as a hairpiece or a bracelet, for a cohesive and memorable ensemble.
Also Read: How to Buy Quality Vintage Emerald Rings
6. Earring Jackets
Another spice you can add to the curry of your overall appearance is earring jackets. If you are a true fashion enthusiast, then you might have heard about different earring jackets available in the market. Earring jackets can beautifully encircle traditional stud earrings and can make them a halo or can add a beautiful contrasting metal outline to them.
Conclusion
Styling emerald stud earrings allows you to showcase their beauty and create a fashionable and personalized look. Whether you're attending a formal event, embracing casual chic, celebrating your birthstone, exploring complementary colors, or enhancing your bridal attire, emerald studs can elevate your style and make a statement.
Experiment with different outfits, colors, and occasions to discover the versatility and timeless appeal of emerald stud earrings. Let these magnificent gemstones shine and bring a touch of elegance and sophistication to your everyday and special-occasion ensembles.
Recommended

2

recommendations
Published in Bridal, Jewelry
Sponsored