Sponsored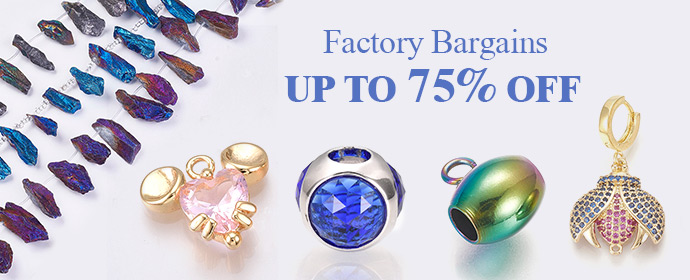 When it comes to fashion, accessories can make all the difference. Jewelry is one of the best and easiest ways to transform an outfit and make a statement. Whether you prefer to be bold and flashy or subtle and timeless, there are plenty of options to choose from to make your look stand out. In this blog post, we'll explore how to make a statement with your jewelry, so you can turn heads wherever you go.
Mix Metals
When it comes to making a statement with your jewelry, one of the best ways to do so is by mixing metals. Not only does this add an element of surprise and interest to your outfit, but it also allows you to play with different colors, shapes, and textures. Whether you're looking for something that stands out or something that blends in seamlessly, mixing metals is an easy way to make a bold fashion statement.
One way to start is to pair gold and silver together. Gold and silver have been used together in jewelry for centuries, so they already have a natural affinity for each other. You can also add an extra spark of interest by mixing different shades of gold and silver. Rose gold, yellow gold, and white gold look beautiful when paired with different shades of silver.
You can also mix metals in more unexpected ways, like combining yellow gold and rose gold for a subtle two-tone effect. Or you can mix different metal types such as sterling silver and copper for a unique vintage look. And don't forget about mixing shapes and textures — combining a delicate chain necklace with a chunkier bracelet or ring can draw the eye.
If you're feeling creative, there are countless ways to mix metals to create a one-of-a-kind look. Have fun experimenting and remember that no matter how you choose to mix metals, you'll be sure to turn heads!
Wear Unexpected Pieces in Unexpected Places
When it comes to making a fashion statement, it's all about how you accessorize. And jewelry can be one of the best ways to make a bold statement. Whether you're aiming for an edgy look or just want to add some flair to your everyday wardrobe, here are a few tips on how to wear unexpected pieces in unexpected places.
When it comes to your jewelry, go bold and dare to wear something unique. Instead of wearing classic silver or gold pieces, opt for something more daring like rose gold, bronze, or even something sparkly. Another great way to make a statement is to mix metals and colors. Try pairing a silver necklace with a rose gold ring or a white gold bracelet with a colorful pair of earrings. This creates an eye-catching look that will have people taking notice!
Another way to make a bold jewelry statement is to wear pieces in unexpected places. Think outside the box and place chokers around your wrists, layer multiple necklaces around your ankle, or even put a statement ring on your toe. You can also add some sparkle to your hair by wearing dainty studs or a statement headband. The possibilities are endless!
Jewelry can be the perfect way to express yourself and make a bold fashion statement. By wearing unexpected pieces in unexpected places, you can easily create a unique and stylish look that will draw attention and turn heads. So the next time you're looking to add some pizzazz to your outfit, don't be afraid to step out of the box and try something new!
Play With Color
When it comes to making a statement with your jewelry, playing with color is key. Whether you opt for a single-hued look or a rainbow of gems, choosing the right shades for your outfit can take your style to the next level. Here are some of our favorite ways to add vibrant pops of color to your wardrobe with jewelry.
If you're feeling bold, go for a single hue and opt for one big, eye-catching piece. For example, a large turquoise necklace looks stunning against a white summer dress. Or pair a bright yellow earring with an all-black ensemble for a dramatic touch.
Another way to make a bold statement is to mix and match gemstones in the same color family. For example, wear a pair of purple amethyst studs with a dark purple tourmaline pendant. Or layer several bracelets in various shades of pink or blue. The trick is to pick pieces that work well together.
You can also add some subtle pops of color with gold or silver jewelry featuring colorful stones. A delicate necklace with a turquoise stone or a set of shimmery opal earrings will bring some life to any outfit without being too over-the-top.
If you're looking to make a real statement, try layering several different types of jewelry in bright hues. Mix and match earrings, necklaces, bracelets, and rings for an eclectic look. And don't be afraid to go for bold combinations—like orange and pink or green and yellow—for a truly unique effect.
No matter which looks you choose, using color creatively is an easy way to bring new life to your wardrobe. With these tips, you'll be sure to make an impression with your jewelry!
Image Credit: Getty Images
Recommended

1

recommendation
Published in Jewelry, Our Fashion Passion
Sponsored