Sponsored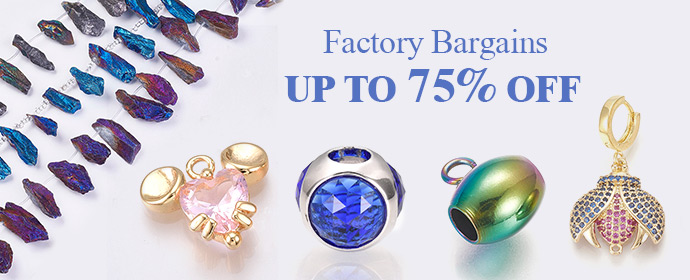 If you're a fan of Indian fashion, then you know that a well-made sari is a true work of art. There's a reason why they've been worn by Indian women for centuries! But one of the biggest struggles people have with wearing a sari is finding a way to wear it for every occasion. 
That's why we've created this guide on how to layer your saris with style. In it, we'll teach you how to dress up your saris with the perfect accessories to suit any occasion.
To Start with Layering
When it comes to layering saris, it's all about starting with the right pieces. The easiest way to do this is to begin with a solid-colored sari in a light or bright color. From there, you can add a printed or embroidered border sari. This will add some visual interest to your look. If you want to take things up a notch, you can add a draped sari over the first two. This will add some height and dimension to your outfit.
By following these simple tips, you can create stylish looks that will make you stand out from the crowd.
Stacking Your Bangles on One Arm
When accessorizing with bangles, it is important to remember that there is a method to the madness. The key to looking stylish is to stack them on one arm instead of wearing them all on both arms. This will create a more cohesive and elegant look. When stacking your bangles, it is important to choose a common thread or color to unite them.
This could be a metal color, like gold or silver, or a color from the sari itself. By following these tips, you can create a beautiful and stylish look for any occasion.
Where to Layer Your Necklaces
When it comes to accessorizing your saree, the possibilities are endless! You can add necklaces, earrings, bracelets, and even a bindi. If you're wearing a heavy necklace, we suggest keeping your earrings light. For example, try dangling earrings or a simple stud. If you're going for a more traditional look, we love layering multiple necklaces.
This gives your saree a unique twist and really makes it stand out. When it comes to choosing necklaces, we suggest sticking to delicate pieces. They'll add the perfect touch of glamour without being too overpowering.
Quality Pieces on Your Shoulders
A well-layered sari always looks elegant and graceful. If you're wearing a simple sari, adding a shrug, bolero, or jacket lets you style it in many different ways. It also helps to keep you warm in cooler weather. You can choose a lightweight piece for summer or a heavier one for winter.
A good quality shrug or bolero makes all the difference. You'll want it to be comfortable and well-fitted, so it doesn't bunch up or look awkward. Our Maya Jacket is perfect for the job—it's made from luxurious velvet and has a flattering drape. It's also available in several different colors, so you can find the perfect one for your outfit.
What to Do About Under-Layers
When choosing an under-layer, it's important to think about the fabric and the overall effect you're going for. A sheer blouse or tank top can create a light and delicate look, while a textured knit will give your sari a more rustic feel. If you're wearing a heavy sequinned sari, you might want to consider a smooth fabric like silk to balance things out. As for accessories, keep it simple. A basic necklace or long earrings will compliment your outfit without overshadowing it.
Layer with Pashmina Scarves
Saris are the perfect blank canvas to experiment with different layers and styles. You can add a pashmina scarf for extra warmth or dress up a look. Pashminas are available in a variety of colors and materials, so finding the perfect one to complement your sari is easy.
Wrap the scarf around your neck several times, draping it in the front or the back. You can also knot it at the waist or just let it hang. Experiment with different combinations to find what works best for you.
The Saris We Love
If you are passionate about Indian fashion, then the sari is a must-have in your wardrobe. This elegant and versatile garment can be styled in many different ways to suit any occasion. Here are some tips on how to layer your saris with style.
Start with a solid-colored sari and add a contrasting printed scarf. – Drape a sheer stole over your shoulders for a glamorous look. – Wear a shawl or dupatta around your waist to add flair to a plain sari. – Experiment with different fabric combinations and textures. – Accessorize with jewelry to complete your look.
The Saris Every Fashionista Needs to Own
Indian fashion is all about layering. There are so many beautiful saris to choose from, and the great thing about them is that you can mix and match to create your own unique look. You can never go wrong with a solid-color sari, but don't be afraid to try out some fun prints and textures too. Keep the rest of your outfit simple so the sari can be the star of the show.
A few tips:
try experimenting with draping styles, mix and match different fabrics, and accessorize with bold jewelry. Our Lotus sari is a great option for any fashionista. It comes in a variety of colors and features a beautiful print with gold accents.
Stunning Stitches For Staying Stylish
While there are many ways to style your sari, we love the look of stunning stitches. These add a touch of elegance and can really elevate your style. There are so many different stitches to choose from, so you can find the perfect one to match your personality and style. Whether you're going for a traditional or contemporary look, these stitches can help you achieve it. We especially love the look of the blouse stitch—it's perfect for creating a modern, stylish silhouette. With so many different options, it's easy to find a stitch that's perfect for you.
The possibilities are endless with layering. So try different stacking techniques, see what looks best on you and your wardrobe staples. Whether you're dressing up for a wedding or for work, explore the many ways to layer your saris!
Thank You For Reading
Recommended

5

recommendations
Published in Uncategorized