Sponsored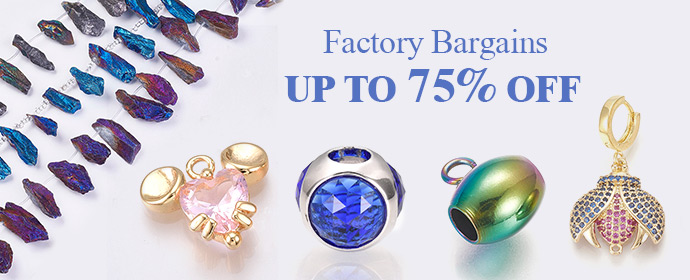 In a society where appearances are everything and dressing for success is a must, it's easy to get caught up in the glamour and beauty of expensive clothes. But what happens when the budget doesn't allow for it? Find out how to dress to impress without breaking the bank in this article.
How to Dress to Impress on a Budget
There are a few key things to remember when trying to dress on a budget. First, try to focus on quality over quantity. It's better to have a few well-made pieces that will last you a long time, than a closet full of cheap clothes that will fall apart after a few wears. Second, get creative with your clothing choices and think outside the box. Thrift stores can be a great place to find unique pieces that no one else will be wearing. Finally, don't be afraid to mix and match different items to create new looks. Just because you didn't spend a lot of money on an outfit doesn't mean it can't look amazing.
5 Ways to Dress on a Budget
There are many ways to stay stylish on a budget.
One way to dress to impress is to shop at thrift stores or consignment shops. You can find great clothing items at these places for a fraction of the cost of what you would pay at a regular store.
Another way to stay stylish on a budget is to buy basics that you can mix and match. A black blazer, white shirt, and dark jeans can be dressed up or down depending on the occasion. You can also accessorize these basic pieces to give them more personality.
It's also important to know when to splurge and when to save. For example, it's worth it to invest in a good quality coat that will last you for years. However, you don't need to spend a lot of money on trendier items that you may only wear for one season.
By following these tips, you can dress to impress without breaking the bank.
What Not to Buy When Shopping for Clothes
When you're shopping for clothes, it's important to keep in mind what not to buy. You don't want to waste your money on items that won't last or that you'll never wear. Here are a few things to avoid when shopping for clothes:
Clothes that are Too Tight or Too Loose. You want clothes that fit you well and are comfortable to wear. If they're too tight, you'll be uncomfortable all day. If they're too loose, they'll look sloppy and won't flatter your figure.
Clothes Made with Cheap Materials. Cheap materials won't last long and will likely fall apart after a few washes. Stick with clothes made from high-quality materials that will last longer and look better.
Trendy Items. Trends come and go quickly, so it's not worth spending a lot of money on something that will be out of style in a few months. Instead, stick with classic pieces that will never go out of fashion.
Impractical Items. You might see a cute pair of heels or a dress with a low neckline and think you have to have it. But, if you'll never actually wear it, what is the point of buying it. Buying impractical items out of impulse is a "NO". Learn to control yourself when it comes to situations like this.
Shopping Tips: How to Shop Like a Pro
Shopping for clothes doesn't have to be expensive. You can find great deals on stylish clothing if you know how to shop like a pro. Here are some tips to help you save money and still look your best:
Shop at Outlet Stores. You can find designer brands at a fraction of the cost at outlet stores.
Shop Online. Many online retailers offer great deals on clothing.
Shop Sales. End-of-season sales are a great time to stock up on next year's wardrobe at a fraction of the cost.
Use Coupons. Be sure to take advantage of coupons and promo codes when shopping online or in-store.
Join a Loyalty Program. Many retailers offer loyalty programs that give you access to exclusive sales and discounts.
Clothing Hacks and Tricks
If you want to dress to impress without spending a lot of money, there are some clothing hacks and tricks you can use. For example, you can shop at consignment stores or thrift stores for gently used clothing. You can also buy items in bulk or on sale. If you know how to sew, you can make your clothes or alter clothes you already have to better fit your style. Trade clothes with friends or family members. Accessorize to add a personal touch to your outfit without spending a lot of money. By following these tips, you can look great and save money at the same time.
In a Nutshell
With a little creativity and effort, it is possible to put together an affordable wardrobe that will make you look and feel your best. By shopping at thrift stores, consignment shops, and online retailers, you can find high-quality clothing at a fraction of the cost of designer brands. With a few key pieces, you can create versatile looks that can be dressed up or down to suit any occasion. So don't let a tight budget stop you from looking your best – with a little ingenuity, you can have the wardrobe of your dreams without breaking the bank.
Photos by Godisable Jacob, Sora Shimazaki, and Pavel Danilyuk 
By Gesela
Recommend

0

recommendations
Published in Uncategorized
Sponsored