Sponsored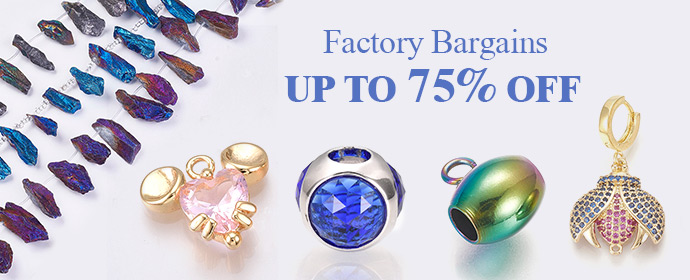 Howdy Fashionistas of every planet (lol), and welcome to my top-secret blog post tagged "FUBU Origin: Home Business to Millions." I sounded like a broadcaster, right? Yeah, I'm thinking of entering that line (lol). Anyway, the topic before us isn't something I would typically do. Why? Well, because, I didn't know anything about Daymond John until last week (laughs). I just kept thinking, what can I write about that would give me a spark when I'm writing, and viola, the universe sends me a topic. I always wondered how a fashion business started or how a clothing line suddenly appeared out of the blue. Haven't you? (Don't lie, I know you have; wink)… Let's find out, shall we?
Who is Daymond John?
Let's start there. Honestly, I was awed by the storyline of this man (wink). Daymond is simply a man who shares my father's exact birthdate; I mean, in every sense of the word (laughs).  Okay, sorry, to be serious; When I looked up Daymond on the internet, it immediately gave me "American businessman, investor, and television personality"
But before he was all of that, Daymond Garfield John was a hard-working man from Queens, New York. He had a natural knack for business and entrepreneurship, and that made him the man he is today. Daymond started by working any job he could find until he became the proud founder of the FUBU clothing line alongside three of his partners.
He is best known as the founder, president, and chief executive officer of FUBU, and he frequently appears as an investor on the ABC reality television series Shark Tank. John is the founder of The Shark Group, based in New York City.
What is FUBU?
FUBU, the abbreviated logo, which means "For Us, By Us", is an apparel company that started as an American hip-hop clothing business. This multi-million dollar company started just like Daymond John, on the streets of Queens. It is amazing how such a company started off with hip-hop, not your typical love for fashion. It blew my mind. And so I thought, what better way to tell the story of this company alongside its amazing founder than from where it all began?
 FUBU Origin: Fashion Timeline and evolution;
 1989;
According to The Washington Post; Daymond John started developing his fashion entrepreneurship sense by selling off-printed shirts that were not his own brand. One of the printed t-shirts wrote about the incarcerated Mike Tyson; Free Mike Tyson. He found out that clothes with an emotionally attached message sold more quicker, and honestly, I thought it was genius. I'm not a fashion designer, but I know that if I saw a shirt that said "Jesus Loves you" or "I am strong" or all that emotional stuff, then I would buy it.
It wasn't until May 24, 1989, that Daymond started selling off his batch of handmade beanies with red strings on top. Once he saw that the hats made money, he started selling the printed shirts alongside them. This eventually paved the way for them in the business of fashion.
1992
The brand took off when Daymond and his buddies decided on the name FUBU, which stands for "For Us, By Us." Then, they decided to make high-quality shirts and hockey jerseys with their logo printed on them. I guess this was to show that they were still serious about building their own brand. But was it easy? Oh no.
Daymond shared that they faced a lot of ups and downs, one of them being that they didn't have much financial or business expertise. However, one of the advantages they had was that it was easier to get into music videos back in those days.
They would loan their FUBU shirts to the rappers on different networks because they didn't have enough money to produce many shirts. This made people believe that their brand was a huge hit when in reality, they were the same shirts used by different people. Oh God, I loved that strategy.
I remember when I wrote just one novel and published it on three different novel apps. I would then post it on Whatsapp, Instagram, and Facebook. And then my friends suddenly started asking, "How many books do you have?" They would talk about how much of a big hit my books were when, in reality, they were the same novel on different apps.
1994
The brand went through a lot of challenges financially. They had managed to secure orders worth $300,000 but lacked infrastructure and capital. This, in turn, led Daymond and his mother to take out a second mortgage on their house and turn the house into their little factory. They used the money to buy everything they needed for their little clothing business, such as sewing machines, fabrics, equipment, and so on. All the while, Daymond kept working as a waiter at Red Lobster as well as other jobs in order to keep running their business.
From this, I can tell ya, it's not easy because this meant they were expanding. They continued selling their FUBU shirts, hockey jerseys, and hats like that for years. That was until eventually, they ran out of money due to shipping fees, electricity bills, staff wages, and so on.
1995
Despite its financial challenges, FUBU still stepped out with its extensive brand of sportswear.
1996 – 1997
The money ran out. We know that one of the significant challenges the fashion industry faces is financial backup and intelligence. By 1996, the brand that had started to make a name for itself was not making enough money. And neither did they have enough capital to continue their clothing line.
It wasn't until they took out an ad in The New York Times with the words, "A million dollars in orders, need financing." At first, I didn't understand the meaning of these words, and I thought no one would, but finally, the ad worked. The ad got the attention and backing of Samsung, which somersaulted the brand into global distribution. I mean, seriously, these guys weren't just selling on an American level anymore. They had graduated to the global lines of the fashion industry.
It makes me wonder, what did they do differently? Everything was laid down from the beginning and was so transparent that it makes me marvel at their level of determination, hard work, and trust. They are no longer a small brand from the streets of Queens but are now called FUBU International Company. Man, I wanna meet this guy.
1998
The brand is now making millions on an international level. FUBU was no longer just another brand with an estimated $350 million per year. They continued advertising their brand by selling their clothing to rappers and singers who wore them in their music videos, making the world wonder, "What is this FUBU?"
FUBU has now expanded and started making more than just shirts, hats, and hockey jerseys. But they have expanded their clothing line into sportswear, hats, casual wear, eyewear, and shoes.
1999
FUBU had another big break. One of the then-famous rappers, LL Cool J, who was featured in a GAP commercial wore a FUBU hat. Honestly, I am just starstruck now. The rapper wore another brand's logo in an already branded commercial without GAP knowing (lol, this must be God in their favor).
The commercial ran for 30 days and gave Daymond and his partners more publicity (free) and customers than they expected. GAP didn't find out until later, and by the time they removed the commercial, FUBU had already had their free advertising and marketing through them. (lol) And it wasn't even their fault.
2003
By 2003, FUBU was waxing strong until it left the U.S. market. They took their business to Asia and Europe, leaving only the footwear section in the U.S. market. According to Daymond in the book, "The Brands Within," the brand began to decline because it had too many products. This was because they sold their clothing overseas without much publicity in America, which ultimately led to people forgetting about them.
2009-2020
The brand declined in publicity and sales in America until Daymond announced a comeback. They have collaborated with many clothing lines like PUMA in order to jumpstart their publicity and sales. This kept their brand in top condition wherever they sold it. They sold their clothing exclusively through Century 21. This was brought up by the notion that the FUBU founders, didn't really know what the generation needed at that time (lol, I wonder if we still know). And so, they attacked the market with a sense of nostalgia when they came back to the U.S. The strategy was on point until Century 21 closed down in 2020.
2021
After the founders realized that they needed to move on to something new and fresh, they started partnering with different modern brands like Amrapur. Their partnership brought about trendy outfits like sweatsuits, T-shirts, outerwear, throwback denim, silhouettes, and much more. These outfits all had the FUBU logo embroidered into them, which caused the market to react in a positive way toward the brand. According to the founders, they had the aim of targeting a large demographic that ranged from 5 to 55. Furthermore, FUBU increased its partnership with brands like Karako suits, Coogi, Eye Candy Creations, etc. And then, they launched their eyewear, FUBU suits, and many more.
2022
FUBU is still going strong and growing day by day. One of its co-founders, Carl Brown, said: "I think the long-term goal is definitely to be a conglomerate, but we know that many of these things won't exist if we don't do what we're doing right now, right? So, execution is the most important thing right now."
The FUBU brand has gone from being the little company that started with a mortgage inside a house into an internationally recognized Billion Dollar apparel company.
Honestly, it is super amazing how this company has grown into what it is today. It taught me that you can make money doing what you love. However, we must be ready to learn and take risks in order to achieve a greater goal. Guys, c'mon, this guy and his partners deserve accolades, right?
In conclusion;
Now guys, please don't forget to like this blog, RECOMMEND, COMMENT AND SHARE. I would be so grateful to hear your ever-unbiased opinions.
Question of the day: Who is your favorite fashionista celebrity?
Finally, please don't forget to read my books as more chapters have been uploaded and published. They await your curious reads.
Links below
Because It's you on Libri: https://www.libri7.com/book/20457/Because-It's-You
His Moon Luna: https://m.novel-cat.com/bookDetail/22961236047/about/liked/HIS-MOON-LUNA—
Dealing With Love: https://www.goodnovel.com/book_info/31000380358/Billionaire/Dealing-With-Love
Later Fashionistas…
God bless you guys (love emoji)
Photo credit: google.com
By Oluwatoyosi
Recommended

5

recommendations
Published in apparel, celebrity fashion, Our Fashion Passion, Shoes, street style