Sponsored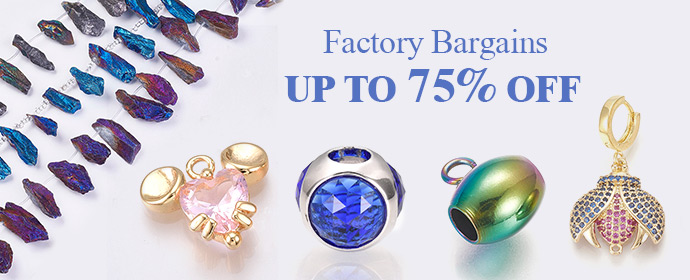 Fiverr is a platform where people buy and sell services online and it has become the most demanding platform in the fashion industry in the past few years. It's helping businesses to bring creative projects to life with the help of high-quality fashion professionals. You can have almost everything at your fingertips be it technical flat sketches, 3D design, illustrations, full design process, and more.
Fashion experts have forecasted that the digital apparel market will go up to 1.2 USD Billion by the end of this year and Fiverr has become the need of time. The fashion industry is indeed the most competitive, always in demand, and dynamic industry but without the right tools, we cannot achieve targets in the digital world.
Why Fiverr Is in High Demand?
Traditionally, the fashion design industry works offline as we know, but the covid19 pandemic made things shift to the digital market quite rapidly. According to the fashion brands, it's easy now to hire skilled professionals through Fiverr and get the work done within our budget and time frame. They help find new clients and design the full design process from trend research to campaign implementation. It's easy now to work on exciting projects remotely as the professionals on Fiverr always surpass expectations.
Top Fashion Services Available on Fiverr
There are many fashion services available on Fiverr but we are listing down the most demanding ones by the fashion industry experts. You may explore more services there or put up an open request for required services so that people may apply directly.
Industrial and Product Design
Website Builders & CMS
SEO
E-Commerce Product Videos
Technical Drawing
3D Designing of Garments
Fashion Illustration
Pattern Making
Fashion Photographer
Full Design Process
Jewelry Designing
Logo Designing
Fashion Styling
Modeling
Photoshop Editing
Social Media Marketing
Influencer marketing
Design art
Video Editing
Digital Marketing
Research
Photo Editing
Graphic Designing
Design Fashion Collection
Vendor Management
Label and Hand tag Designing
Brand Kit Designing
Tee Shirt and Merchandise Designing
How Fiverr Business Works
You just have to sign up as a business profile, then you can search for freelancers through the search bar on the top left or you may post a request to get quotes from freelancers. Also, through the Fiverr business account, you can easily create and manage collaborative business accounts for your team members. Collaborative business accounts give access to your team members to share orders, track projects, collaborate, use a shared payment method, and give feedback.
How to Make a Fiverr Business Account?
Follow the below step-by-step guide to make a Fiverr Business account successfully.
1) Visit Fiverr's account (Click Here)
2) Click on the "join" option on the top right
3) Enter the personal details required
4) Enter your business details required (If you do not have a business website, you may add any social profile of your business).
5) Add a payment card (This helps you to allow options such as adding a team member and placing orders within your budget and on time. Fiverr does not auto deduct any payment without your approval. You can replace card info anytime at any stage)
6) Now click on "Create Your Business Workspace"
7) You can invite your teammates through their email addresses, send invites and click finish
8) You will now be redirected to the business workspace page
9) Please read Fiverr Business Terms of Service to utilize the profile like a pro
How to Hire the Best Freelance Fashion Experts
Through the search bar and side filters, you can find the freelancer for the project or task. Find the service you would like to order, then click on the gig (gig here means service offer). Then choose the right freelancer that fits into your specification and budget.
Pro Tip: Check work samples, and feedback from other buyers like you, check packages they offer and ask the freelancer any question that you may have before placing an order. Never share or ask for any personal or business contact information unless it's required to be added to the work.
Hire the best freelance fashion expert on Fiverr
Too busy to Look for the Best Fashion Expert Services?
Post a request for the service you require and then receive offers. Select the best offer that fits your specifications. To post a request, follow the below steps
1) Log in to your business profile
2) Click on the profile picture on the top left, then select "Post a Request" from the drop-down menu
3) Explain the service you are looking for in the description (Eg. If you are looking for logo design, you can give info about your business such as name, business type, color, or theme preference. Also you can attach a sample files up to 5 GB)
4) Select category and subcategory (Eg. If you are looking for logo design, the category would be graphics and design and the subcategory would be logo design)
5) Select date and time for service delivery (Eg. 12 hours, 7 days, or other)
6) Add your budget and then post
(Once you submit a buyer request, you cannot edit it and only delete it)
Do I Need a Business License for Fiverr?
No is the answer. You just have to set up your profile on Fiverr and verify your identity as you do on normal sites and that's all. No business licenses are required. The account can be made for the purpose of business/ startup or selling fashion expert services who are outsourcing work or hiring people as a 3rd party.
Can Fiverr Be Trusted?
Absolutely! It's the most trusted freelance platform out there. Everything is saved and protected.
Fiverr for Business Pricing
Fiverr offers first-year free then after that there is an annual subscription fee that is 149 USD and this fee includes unlimited Fiverr business facilities. You can easily outsource work on Fiverr anytime. Also, you can add your teammates (up to 50) which will helps collaborate with fashion freelancers and projects easily.
Create a free account on Fiverr business free for the first year
Who Can Access My Fiverr Business Profile Data?
Your team members can only view the name of the company. No one except you can view any other information you have provided.
Fiverr Business Reviews
Fiverr has a 4.8 rating out of 5. It's in the top 3 freelancing companies list worldwide.
Fiverr Business Review by Users
Where to Contact if I Get Stuck Anywhere?
You can contact Fiverr customer service anytime at [email protected]
Even if you are just starting your business or willing to grow your existing business, a Fiverr Business account is all you need. Get started today!
Notice: This page contains affiliate links to products and services. We may receive a commission for purchases made through these links.
To visit Fiver CLICK HERE
Recommended

1

recommendation
Published in Uncategorized