Sponsored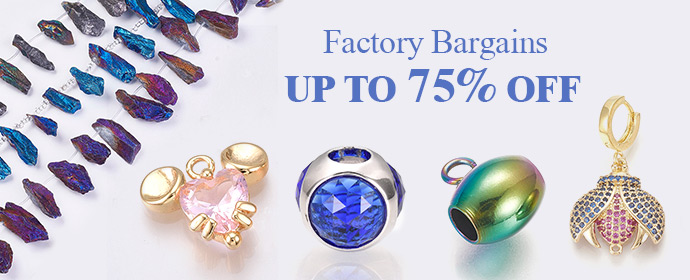 The responsibility of being a wedding guest entails dressing appropriately and decently for the special occasion—guests are obliged to dress following the dress code indicated on the wedding invitation. And, of course, as a lady, you want to look your best at all times. As a result, naturally, dressing and keeping yourself attractive is okay. Makeup, accessories, and clutch bag are a few examples that can coordinate a wedding guest's outfit. All of these are instincts for a woman's sense of fashion and style, which you own.
Today's blog will look at how wedding guests choose their best Clutch bag. Selecting suitable clutches for weddings is crucial. You may want to know what is supposed to be inside your bag. Here are some of the top lists of handbags you may be interested in having as a wedding guest.
Rhinestone Swan Versatile Clutches
Occident Style Contrast Color Hasp Clutch
Rectangle Versatile Banquet Clutches
Plain Synthetic Leather Women Clutches
How to Choose the Perfect Clutch Bag
The clutch bag is a common choice to accessories our outfit, whether for attending weddings, birthdays, christenings, and other occasions. Although carrying a clutch bag is a functional choice. The purse may also be a stylish statement plus storing your items such as keys, a phone, or even lipstick to keep safe.
While choosing the right bag might be difficult for many wedding guests. Here are some of the most important notes when selecting a perfect clutch bag for a wedding.
Consider the Right Clutch Bag Size
One of the most critical criteria in determining which clutch bag is perfect for you is the size of the handbag. First, consider what you'll need to bring to the event, and then select a bag with enough room for those essential items without appearing overstuffed.
Consider the Right Color
The color of your purse is an additional consideration that you should think about and decide. To be on the safe side, carry a purse that matches your dress. For another example, choose a clutch bag and shoes that go well together; this way, you may look more daring. Selecting the appropriate color might be difficult, but sticking to neutrals is the primary rule.
Consider the Print
Consider how your choice of bag will go with the rest of your ensemble, even if it's simple. For example, if you're wearing many patterned or printed clothing, it's a good idea to keep your purse plain. However, if you want to make a statement with your clutch purse, add a dramatic pattern or glittering ornamentation. It can be the star of the show.
Consider the Style
Clutch bags come in many styles, each with its own set of advantages. You have many options for Envelope Clutch, Box Clutch, Kiss Lock Clutch, and Wristlet Clutch. However, your day will go much more smoothly if you pick a style that has a chain. So, it can keep your hands free and avoid having to put your bag down someplace.
Takeaway
The perfect handbags for a wedding event are just as important as your outfit. So, make sure that your priceless tiny items are kept safe at all times. In addition, to show respect for the couple and the occasion, it is essential to dress accordingly. Your style and preferences can be well-coordinated if you consider the above key points.
Finally, when shopping for a clutch bag, the most important thing to remember is to remain true to your purpose. In the end, it's all about what's most comfortable for you. We understand that you don't have to allow fashion standards to limit your freedom to express yourself artistically. Fashion is a technique to express oneself distinctively. But, being comfortable and protected should always be on the top lists.
Notice: This page contains affiliate links to products. We may receive a commission for purchases made through these links.
Author: Jhofeliza
Recommended

4

recommendations
Published in Uncategorized
Sponsored