Sponsored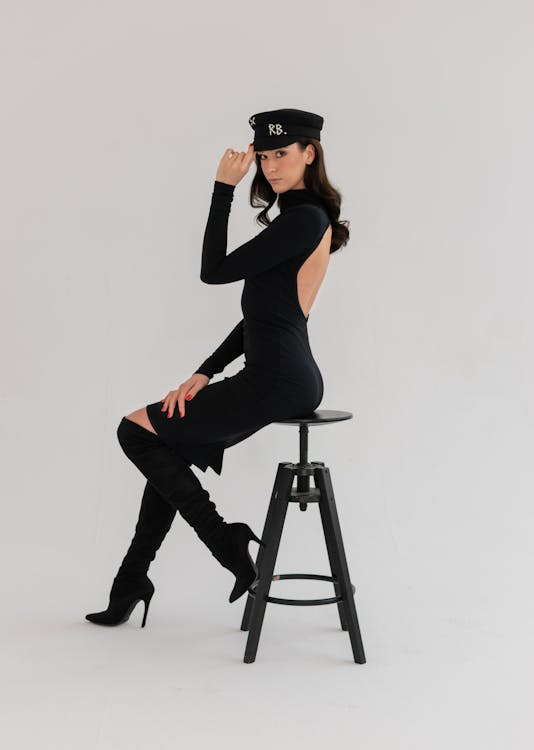 Girls who are of average height can never understand why tall girls are bothered about their shopping. Whenever tall girls go to buy fashionable and stylish clothes for themselves, they have to face all kinds of problems. But if tall girls keep some special fashion tips in mind, then they will not have to face such trouble.
Fashion Tips For Tall Girls – Outfit Ideas For Tall Girls
If you are counted among tall girls then sometimes shopping becomes a headache for you. Often clothes are liked at a glance, but their fitting is not according to you. If the length of someone's sleeves becomes short, then sometimes the palazzo pants do not even reach your ankle. The color of slim pants is liked, the fitting is also correct, but when you wear them, it seems as if they have become smaller by shrinking. In a word, it becomes quite an annoying thing. However, if you shop keeping in mind some fashion tips, then your wardrobe will also be filled with the desired clothes.
Try before buying
You may find clothes that make you look taller and thinner than before. Maxi dress is one such dress. You may love that maxi dress and you have bought it too but the truth is that after wearing it, you feel that you have not done well by buying that dress. The truth is that the standard length of clothes for tall girls also falls short. So tall girls should avoid ordering clothes online. Especially from such websites, whose return policy is not correct.
High Waist Clothes
Low-waisted jeans may be your favorite, but the truth is that high-waisted dresses show tall girls in proportion. You can also call it a clothing hack for tall girls. That's why tall girls should buy pencil skirts, flared pants, high waist jeans. All these suit your body type.
Maxi Dress For Tall Girl
Maxi dresses are a huge hit and fit these days. Even if girls of average or low height wear maxi dresses, the truth is that this maxi dress, which has dominated the fashion world, is perfect for tall girls. It not only makes the wearer feel comfortable but also gives a special look to your figure. So start keeping maxi dresses in your wardrobe. Maxi dresses with many patterns and necklines are available in the market. Don't forget to carry a statement accessory along with it.
Say No To Baggy Clothes
It would be better if you do not wear baggy clothes ie loose clothes. Actually, these loose clothes make you look wider and bigger, which you are not. So choose clothes that fit you and flatter your body.
Crop Top Addition
If you are tall, then why not take advantage of your height and do something exciting. Because of the length, your look seems plain and simple, then the crop top breaks the monotony of this simplicity. Wearing this, you will look like the mistress of the hourglass figure.
Printed Top
The printed top looks beautiful. If tall girls wear printed tops, then people's attention will be on the top. People's attention will not go to the lower part of the body and people will not look at you, again and again, considering you tall. Tall girls can easily wear loud prints, they look great on them. Yes, it is a must that tall girls should wear both top and bottom in different colors. This will make you look shorter.
Skirt Just Above The Knees
Skirts that end just above the knees give a classy look as well as a modern look. The best part is that this type of skirt is the perfect outfit for tall girls. It is also amazing in terms of office wear, gives you a clean look, and looks super sexy too.
Over The Knee Boots
If you are wearing a mini skirt, instead of wearing any other footwear with it, you can wear over-the-knee boots. These types of boots are worn above the knees. Take a matching bag of the same color with you and you are ready for a casual outing.
Horizontal Lines
Vertical lines give a feeling of length to short girls, while horizontal lines focus people's attention on your waist and not on the length of your body. This way your length looks in proportion. Make sure to include dresses, Kurtis, skirts, tops, etc. in your wardrobe with such prints.
Belt Is Essential
If you want to get the look of an hourglass figure, then keep friendship with the belt. Tall girls should use belts daily. You can choose a thin or wide belt as per your choice. You can pair it with any shirt, Kurti, saree, jacket… Just need to experiment, if that experiment looks good then carry it.
Flat Footwear
It is 100% true that tall girls' footwear gets the attention of people first. People pay attention to their clothes and other things later. That's why it is very important for you to wear beautiful and well-fitting footwear. Pointed flats will also suit you well.
Open Hair
Don't even think about making a bun! Especially not about the bun that is made at the height of the forehead. It is better that you leave your hair open. Hair falling on the neck gives a balanced look to your height, while high buns accentuate your length.
Simple Things
Tall girls should remember that your height is the best accessory for you. So it is better to keep your look simple. The simpler the dress, the better you will look. Instead of wearing a lot of accessories with the dress, go for one accessory such as an earring, necklace, or bracelet. You don't need to over-the-top your look.
Experiment With Makeup
Tall girls are usually overly conscious about their fashion, hair, or makeup, which should not be the case at all. You can experiment with your makeup. Nice lip color and a different hairstyle are enough to enhance your look.
Photo credit: Pexels.com
By Nirmal Kumar
Recommended

1

recommendation
Published in Uncategorized