Sponsored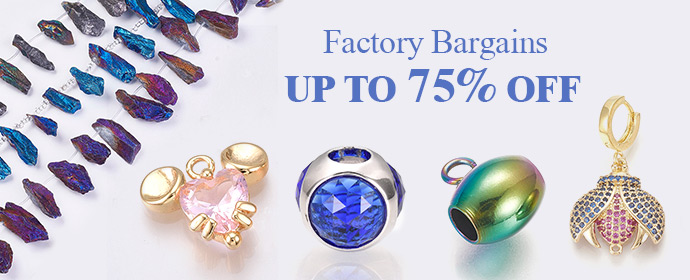 The Modern Approach to Fur Coat Styling: From Classic to Contemporary
Fur coats have long been a symbol of luxury, elegance, and timeless style. While fur fashion has faced its share of controversies and ethical concerns, there's no denying that these garments continue to hold a special place in the world of high-end fashion. When it comes to styling fur coats, it's essential to strike a balance between classic sophistication and modern sensibilities. In this blog, we'll explore the art of styling fur coats, offering tips and insights for creating exquisite looks suitable for any season.
1. Choosing the Right Fur Coat
The first step in mastering the art of fur coat styling is selecting the right fur coat. The type of fur you choose greatly influences the overall look and feel of your outfit. Common fur choices include mink, fox, chinchilla, and rabbit. Each fur type has unique characteristics, such as texture, color, and warmth. Mink fur is known for its silky and luxurious texture, while fox fur boasts a vibrant and eye-catching appeal.
Consider factors like your climate, personal style, and ethical considerations when choosing fur. There are also faux fur options available that mimic the look and feel of real fur without the ethical concerns.
2. Dressing for the Season
Fur coats are versatile pieces that can be styled for any season. The key to adapting fur for different seasons lies in layering and accessorizing. Here's how you can make your fur coat season-appropriate:
a. Fall and Winter
For colder seasons, fur coats are a natural choice. You can pair your fur coat with leather gloves, knee-high boots, and a cashmere scarf for a chic winter look. To keep warm, opt for a fur-lined hood or collar for added insulation.
b. Spring
Transitioning into spring, consider lightweight fur coats or fur-trimmed jackets. These can be paired with floral dresses, ankle boots, and a sun hat for a charming springtime ensemble.
3. Mix and Match with Contemporary Pieces
The key to achieving a modern and stylish look with fur coats is to mix and match them with contemporary pieces. Avoid going for an all-fur ensemble, as it can easily appear dated. Instead, combine your fur coat with trendy items like skinny jeans, high-waisted trousers, or a sleek jumpsuit. A fur coat can instantly elevate a casual outfit into a statement look.
4. Belt It Up
Adding a belt to your fur coat can help define your waist and create a more structured silhouette. This is particularly important when wearing oversized or bulky fur coats. A wide belt or a statement belt buckle can add a touch of glamour and elegance to your outfit.
5. Accessorize Wisely
When styling fur coats, accessorizing plays a crucial role. Opt for classic accessories like pearl earrings, a statement necklace, or a designer handbag to complete your look. Choose accessories that complement the color and texture of your fur coat while maintaining a sense of balance.
6. Play with Colors
While classic fur coat colors like brown, black, and white are timeless choices, don't be afraid to experiment with colorful fur coats. Vibrant shades like emerald green, deep red, or electric blue can add a pop of color and personality to your outfit. Just ensure that the color harmonizes with the rest of your ensemble.
7. Pay Attention to Footwear
Your choice of footwear can significantly impact your overall look when wearing a fur coat. For a sophisticated winter appearance, opt for knee-high boots or stylish fur-lined ankle boots. In milder weather, a pair of pointed-toe pumps or strappy heels can enhance the elegance of your outfit.
8. Fur Coat Maintenance
To keep your fur coat looking impeccable, it's essential to invest in proper maintenance. Fur coats require regular cleaning and storage in a cold, dry place during the off-season. Professional furriers can help you with cleaning, conditioning, and any necessary repairs to ensure your fur coat lasts for years.
Conclusion
Styling fur coats is an art that combines timeless elegance with modern fashion sensibilities. By carefully selecting the right fur type, considering the season, and mixing fur with contemporary pieces, you can create stunning outfits that turn heads wherever you go. Remember to accessorize wisely, play with colors, and pay attention to the details to perfect your fur coat style. Whether you're donning your fur coat for a winter soirée or adding a touch of luxury to your everyday look, with the right approach, you can exude sophistication and confidence in every season.
-Images from Google.
Also Read:
Front Open Abaya – 5 Effortless Ways to Style Fashionably!
7 Stunning Iftar Dinner Outfit Ideas
Recommended

1

recommendation
Published in apparel, Our Fashion Passion