Sponsored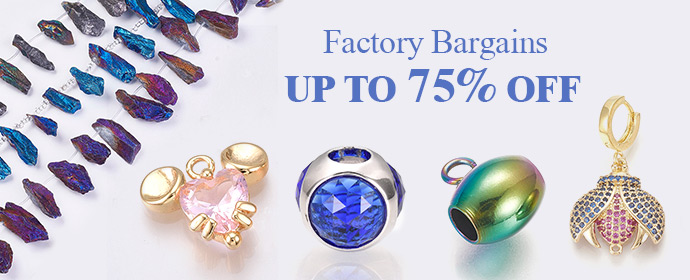 Below are the dior women's designer bags with their specifications and current price.
Disclaimer! All of the images are from the Dior's official website: Dior
Dior Women's designer bags combine Maria Grazia Chiuri's vision with the House's classic elegance to create essential pieces for every woman's wardrobe.
DIOR BOBBY EAST-WEST BAG
Natural Box Calfskin
Reference: M9327UMOL_M116
$3,300 USD
Description
Through sleek lines and harmonic proportions, the Dior Bobby East-West bag modernizes the charm of the Hobo silhouette. The antique gold-finish metal hardware complements the natural box calfskin design, which has a suede interior for extra suppleness. The medium Dior Bobby bag features a removable, adjustable sliding shoulder strap with a trademark military-inspired buckle that can be worn by hand, over the shoulder, or crossbody for a sporty style.
Flap closure
Magnetic clasp with decorative 'CD' buckle
Embossed '30 MONTAIGNE's signature on the back
Back pocket
Interior patch pocket
Adjustable and removable sliding leather shoulder strap
'Christian Dior' military-inspired buckle
Dust bag included
Made in Italy
Size and fit
Dimensions: 21 x 12 x 5.1 cm / 8.5 x 4.5 x 2 inches
SMALL DIOR BOOK TOTE
Beige Jute Canvas Embroidered with Dior Union Motif (26.5 x 21 x 14 cm)
Reference: M1265ZRUW_M918
$3,500 USD
Description
The Dior Book Tote is a House classic, designed by Maria Grazia Chiuri. The little bag is made of beige jute canvas and embroidered with the word 'L'Union Fait la Force,' which was inspired by the atelier's jute bags and reaffirms the participation dimension that the Creative Director values. The bag, which is enhanced by the signature 'CHRISTIAN DIOR PARIS' on the front, is a fine illustration of Dior's savoir-faire and may be carried by hand.
Signature on the front: 'CHRISTIAN DIOR PARIS'
Includes dust bag
Produced in Italy
LADY D-JOY BAG
Natural Cannage Lambskin
Reference: M0540ONGE_M116
$4000 USD
Description
The House's concept of elegance and beauty is embodied in the Lady D-Joy purse. This timeless shape is refined and sleek, showcasing the Lady Dior line's trademark streamlined aesthetic. It is made of natural lambskin with Cannage stitching and is embellished with pale gold-finish metal 'D.I.O.R.' charms. The Lady D-Joy purse can be carried by hand or worn crossbody as a daily companion, with one removable chain shoulder strap and another adjustable and removable leather shoulder strap.
Chain strap is detachable.
Leather shoulder strap that can be removed and adjusted
Includes dust bag
Produced in Italy
MEDIUM LADY D-LITE BAG
Blue Multicolor D-Constellation Embroidery
Reference: M0565ORUV_M928
 $4,450 USD
Description
The Lady D-Lite bag combines House modernity with timeless grace. The blue multicolor D-Constellation design, a new twist on the iconic pattern inspired by Mr. Dior's enthusiasm for astrology, is totally embroidered in the style. The front features a 'CHRISTIAN DIOR PARIS' signature, with 'D.I.O.R.' charms in pale gold-finish metal enhancing and highlighting the silhouette. The midsize Lady D-Lite bag has a wide embroidered removable shoulder strap and may be carried by hand or worn crossbody.
Signature on the front: 'CHRISTIAN DIOR PARIS'
Removable wide shoulder strap
Zip pocket inside
Patch pocket, large
The purse can be worn with a variety of embroidered straps.
Includes dust bag
Produced in Italy
Dimensions: 24 x 20 x 11 cm / 9.5 x 8 x 4.5 inches
SMALL DIOR VIBE BUCKET BAG
Blue smooth calfskin
Reference: M8703OOBR_M928
Description
Maria Grazia Chiuri's bucket bag, which merges sporting codes with the House's haute attitude, adds to the Dior Vibe collection. The bag is made of blue leather and features a drawstring fastening and the signature 'CHRISTIAN DIOR PARIS'. A tonal molded rubber star design inspired from House sneakers can be found on the underside. The compact purse, which has a leather handle and an adjustable, removable shoulder strap, may be matched with other Dior Vibe pieces to complete the outfit.
Signature on the front: 'CHRISTIAN DIOR PARIS'
Closure with drawstring
Star-shaped rubber bottom
Handle in leather
Leather shoulder strap that can be removed and adjusted
Includes dust bag
Produced in Italy
ALSO READ: 
Recommended

1

recommendation
Published in apparel, Jewelry
Sponsored