Sponsored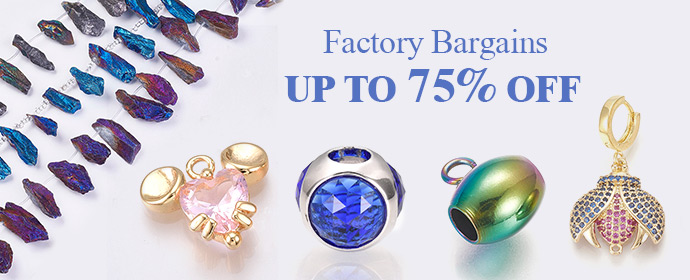 Christmas is a time of joy, love, and togetherness, and what better way to capture these precious moments than with a family photo? Whether it's for your annual holiday card or simply to commemorate the season, family pictures during Christmas time are a tradition that many families cherish. One key aspect of these photoshoots is the outfits worn by each family member. In this article, we will explore stylish ideas and tips for Christmas outfits for family pictures, ensuring that your family looks picture-perfect and ready to spread the holiday cheer.
Christmas Outfits: Coordinated Color Schemes
One of the easiest ways to create a cohesive look for your family pictures is by choosing a coordinated color scheme. Consider opting for traditional Christmas colors such as red, green, and white, or go for a more contemporary approach with metallic shades like gold or silver. By selecting a color palette that complements each other, you can create a visually pleasing and harmonious group photo.
Christmas Outfits: Matching Outfits
For an adorable and whimsical touch, consider dressing your family in matching outfits. This can range from matching pajamas to matching sweaters or even matching dresses. Not only will this create a sense of unity in your photos, but it will also add an element of fun and playfulness.
Read More About 10 Trendy Billie Eilish Outfit Ideas: Green Hoodie Style and Fashionable Clothes
Christmas Outfits: Festive Patterns and Prints
Another way to infuse the holiday spirit into your family pictures is by incorporating festive patterns and prints into your outfits. Plaid, tartan, and fairisle patterns are popular choices during the Christmas season and can be incorporated into clothing items such as shirts, dresses, or scarves. These patterns add depth and texture to your photos, making them visually appealing and seasonally appropriate.
Dressing for the Weather
When planning your family's outfits for a Christmas photoshoot, it's essential to consider the weather conditions. If you live in a colder climate, layering is key to ensuring everyone stays warm and comfortable. Sweaters, cardigans, scarves, and hats can be stylishly layered to keep the chill at bay. On the other hand, if you reside in a warmer region, lightweight fabrics, and breathable materials will help your family stay cool while still looking festive.
Accessorize Thoughtfully
Accessories can elevate any outfit and add that extra touch of style to your family pictures. Consider incorporating accessories such as statement necklaces, festive headbands, or holiday-themed socks to enhance your overall look. However, remember to keep it balanced and not overpower the outfits. The goal is to complement the outfits, not distract from them.
Comfort is Key
While it's important to look stylish and put together for your family pictures, comfort should also be a top priority. Ensure that each family member feels comfortable in their chosen outfits and can move freely during the photoshoot. Uncomfortable clothing can lead to awkward poses or forced smiles, which may not capture the genuine joy and happiness of the holiday season.
Read more about New Look's Super Comfy 90s Throwback Cargo Pants: 6 Vibrant Colors for Stylish Kids!
Listicles: 10 Festive Christmas Outfits for Family Pictures
1. Classic Red and Green: Embrace the traditional Christmas colors with red and green outfits for the whole family. Mix and match different shades and patterns to create a visually interesting look.
2. Winter Whites: Create a chic and elegant look with all-white outfits. This timeless color scheme will give your family pictures a sophisticated touch.
3. Metallic Magic: Add some sparkle and shine to your family pictures with metallic outfits. Gold, silver, or rose gold dresses, suits, or accessories will create a festive and glamorous look.
4. Cozy Knits: Embrace the cozy vibes of winter with matching knit sweaters or cardigans for the whole family. Opt for chunky knits or cable patterns for added texture.
5. Plaid Perfection: Incorporate the classic plaid pattern into your family's outfits for a cozy and festive touch. Mix and match different plaid colors and sizes for a visually interesting look.
6. Santa's Little Helpers: Dress up the little ones as Santa's elves with matching green and red outfits complete with elf hats and shoes. This adorable theme will bring a playful and whimsical element to your family pictures.
7. Winter Wonderland: Create a magical winter wonderland theme with all-white outfits and faux fur accessories. This ethereal look will transport you to a snowy paradise.
8. Ugly Christmas Sweaters: Embrace the tacky and fun side of Christmas with matching ugly Christmas sweaters for the whole family. Add some holiday-themed accessories like reindeer antlers or Santa hats for extra laughs.
9. Pajama Party: Keep it casual and comfortable with matching Christmas-themed pajamas for the whole family. This cozy and relaxed look is perfect for capturing candid moments of togetherness.
10. Sparkling Sequins: Make a statement with matching sequin outfits for the whole family. Whether it's a sequin dress, blazer, or tie, the shimmering effect will add a touch of glamour to your family pictures.
Conclusion:
Family pictures during Christmas time are a cherished tradition that allows us to capture and preserve the joyous moments spent together. By carefully selecting stylish and coordinated outfits for each family member, you can create a visually pleasing and memorable photo that reflects the spirit of the holiday season. Whether you opt for matching outfits, festive patterns, or a coordinated color scheme, remember to prioritize comfort and ensure that each family member feels confident and at ease. With these ideas and tips in mind, you're ready to create stunning Christmas outfits for your family pictures and spread the holiday cheer for years to come.
By Sarvan 
Image credits to Google
Recommended

1

recommendation
Published in apparel, celebrity fashion, Our Fashion Passion, Pop Fashion, street style, Uncategorized
Sponsored