Sponsored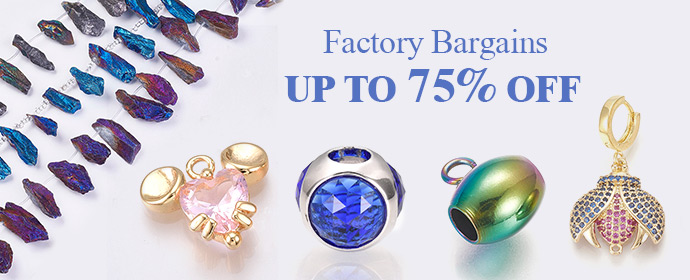 BEST HAIRCUT AND HAIRSTYLES FOR MEN
Having thinning hair or a receding hairline can be aggravating. Certain hairstyles just don't look as good as they used to when you had thick hair, as your hairline recedes and the hair on top of your head thins.
Fortunately, there are numerous ways to manage your hairstyle as it begins to recede and thin.
Hairstyles for balding men, haircuts for thin hair, and even hair products that add thickness and cover-up patches of thinning hair are all available to help you reduce the aesthetic effects of hair loss and keep your hair looking good.
If you're experiencing hair loss, you should be aware that not all hairstyles are created equal. Thin hair haircuts may not be suitable for balding men, and vice versa.
Some haircuts can highlight your thin or bald patches and make your hair loss more visible, whereas others can make it less visible that you're losing hair.
Before we get into our recommended haircuts for thin hair, there is one rule to remember when styling your hair for hair loss: never use a comb-over.
Yes, it "hides" your baldness – at least, it conceals visible patches of thinning hair or bald spots. However, combovers are an obvious choice for men's going bald and are very easy to spot and usually end up drawing more attention to your thinning hair than a regular haircut would.
We've also included a few simple prevention tips to help you stop hair loss and avoid going bald.
HAIRSTYLES FOR MEN WITH THINNING OR RECEDING HAIR
Whether you have short hair, medium hair, curly hair, or fine hair, there is a trendy, low-maintenance, and easy haircut for you. When you visit your stylist or barbershop, you will be able to speak confidently about the best hairstyles for your thinning or receding hair.
Remember that balding men's hairstyles can still look great. Finding a hairstyle that works for you is the most difficult part.
CREW CUT 
The military-style crew cut is one of the most ideal haircuts for balding men or for men trying to make a receding hairline less obvious. This is because it reduces the level of contrast between your temples and the sides of your head, with the shorter, thinner sides creating the illusion of a more even hairline.


If you prefer slightly longer hair on top, you can replace the military-style crew cut with a more classic high and tight haircut.
BUZZ CUT 
If you have thinner hair, a buzz cut is an excellent choice because it is simple to style and manages. Thin patches on your scalp don't stand out as much as they would with a longer haircut because your hair is short and your skin is visible.
A buzz cut is also a good way to deal with a receding hairline because it reduces the level of contrast between your forehead and your hair, making the entire hairline less visible.
MOP TOP
Do you dislike short hair? A classic mop-top haircut is an excellent choice for concealing thinning hair. Brush it forward or across your brow to hide a receding hairline in a less obvious way than a comb-over.
One of the benefits of a mop-top is that you can change the length to suit your preferences, from a classic Beatles-style haircut to something messier and easier to manage.
SLICK BACK 
While a slick back haircut will not conceal your receding hairline, it is a great way to own it while concealing thinning hair on your crown. In fact, we're confident we're not alone in calling it one of the best haircuts for balding men.
A slick back haircut is exactly what it sounds like: Short sides with slicked-back hair on the crown of your head. If you don't have thinning hair but want to hide a receding hairline, slick your hair across instead of backward.
POMPADOUR CUT 
The Pompadour is a versatile hairstyle that can help to conceal crown thinning. This hairstyle, like the slick back, will not help a receding hairline but is ideal for that pesky bald spot on top of your head.
The pompadour can be worn with long, medium, or short hair, and it can be paired with an undercut or facial hair. The pompadour is also flattering on a variety of face shapes, though men with round faces should avoid it.
THE QUIFF
The quiff is nearly identical to the pompadour, and the cut for both is the same. The distinction is in the styling: a quiff is brushed forward and then up into a wave hairstyle. The quiff is also useful for concealing thinning or bald spots on the crown of the head (and similarly terrible at hiding a receding hairline).
SKIN FADE
Skin fades are becoming popular, and they also look good on a receding hairline. A skin fade is exactly what it sounds like: the sides and back of the head are cropped down to the skin or very short, while the hair on top is left longer or styled accordingly.
Some people incorporate a side part (apart from the temples to the crown on one side, with the top left longer and combed over), while others rock a faux hawk with it or even leave the top au naturel.
FAUX HAWK CUT 
Same to the well-known mohawk, except that it lacks the dramatic strip of spiky hair on an otherwise bald head. Instead, a faux hawk has a taper fade, which is less dramatic and better for men who already have thin hair.
Finally, a faux hawk combines a gentle fade on the sides of the head with a gentle spiking of hair on top of the head, which can help volumize thinning hair.
SHOVE OFF 
After all, the nuclear option, but works. If you have the confidence to pull off a shaved head and like how you look without hair, shave your head once you notice your hairline thinning.

Remember that shaving your head will not prevent further hair loss, so you may not have as much hair as you thought if you decide to grow it out again.
After all, always remember that caring for your hair is the best for us.
ALSO READ: 

By Armand Photo Credit: Google
Recommended

1

recommendation
Published in Hairstyles, Our Fashion Passion