Sponsored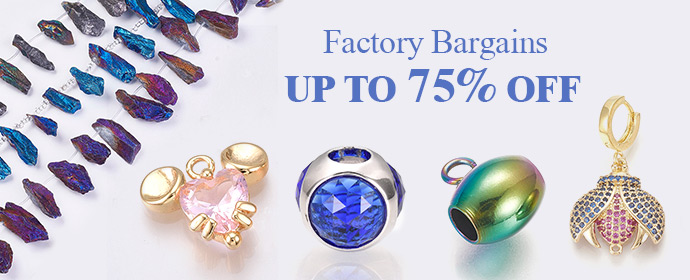 Eid ul-Fitr, or Eid al-Fitr, marks the end of Ramadan (the month of fasting) in Islam and can be observed by Muslims worldwide on different dates depending on the moon cycle in their country. It is one of the most important Islamic holidays and holds great significance to Muslims around the world. While many people think of it as just another holiday, this festive occasion provides an opportunity to show your love and appreciation to those in your life and express gratitude to Allah (God).
As eid day is near everyone wants to look glam on this occasion. So here we collect the best eid outfits for you. This article will give you an idea about your makeup look, hairstyle, and eid outfits.
Eid Glam Makeup For The Big Day
It's a BIG day, It's a time of festivity, family, friends, good food… but most importantly it's a time to look glam.
Here are a few tips for your makeup looks with which you can doll up for this big day and click the perfect picture for your social media.
As the weather is hot right now so go for powdery makeup look it will give you a good finish and will make your makeup stay extra long.
Don't forget to use a primer before foundation as it will give a smoother appearance to the base.
If you like bold colors on your eyes go for it, do experiments and create the eye look you want.
Use bold lip color with soft eyes or light lip color with smokey eyes. Don't use dark colors for both lips and eyes as it's better to draw attention to one feature.
Use minimum highlighter if you have oily skin as it will give your skin a greasy look rather than glassy.
As the weather is hot go for waterproof makeup so it can stay longer and in place even if you sweat.
Eid Hairstyles Ideas
This Eid doesn't let your hair be boring! You can have just as much fun with your look from head to toe as you do with your eyes and face. If you want to go all out, add a unique Eid hairstyle for that extra level of glamour. But even if you choose a more simple approach, there are ways to make your hair something special. From fresh flowers to extra sparkle. You can go for a bun hairstyle as the weather is hot and also it will give you a classy and cool look. Here are the hairstyles we choose for you:
Photo from Pinterest
Eid Outfits Trend
Eid is a time of celebration, with the upcoming eid occasion all the brands and clothing lines launched their eid outfits collection which is available in the market. But with a lot of choices in hand, it is common to get confused. On this eid be smart with your choice of clothes. As the weather is hot so make sure to go for light fabric and cool colors with a bit of glam. You can choose from printed lawn dresses which are not only light but also perfect for the weather. You can also go for lightly embroidered dresses and silk printed shirts.
The way of stitching also matters as nowadays everything is in style from medium-length shirts and frocks to funky frocks and kurtas.  Also, various bottom styles are in trend from bell bottoms to fringe trousers, cigarettes to pencil pants, etc. And unlike other years this year, every style is equally acceptable and loved.  You can find a variety of styles in one catalog of the eid outfits collection so style your eid dress the way you want.
Stitching and Styling
This Eid keeps your stitching and styling game-high as this will give you the glamourous look you want. Go for the trending kurta style and short frocks with tight bottoms. Or you can style a peplum with tulip trousers or bell-bottom. Asymmetric style shirts can also give an alluring look to you or you can go for silk tunics. The style game is up to you this eid as everything is trending from short shirts to long shirts, from tight trousers to lose trousers.
By Faiza
Recommended

2

recommendations
Published in Hairstyles, Makeup, Uncategorized
Sponsored