Sponsored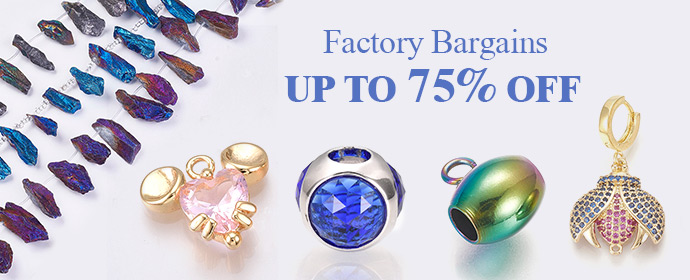 The Epitome of Elegance: 10 Most Iconic Luxury Bags of All Time
Luxury bags have always been a symbol of elegance, affluence, and fashion. They represent the perfect marriage of craftsmanship and design, offering more than just utility. In this blog, we delve into the world of luxury fashion to explore the ten most iconic luxury bags of all time.
1. Hermès Birkin
The Hermès Birkin stands as the paragon of luxury bags. Named after actress Jane Birkin, it epitomizes opulence and exquisite craftsmanship. Available in various materials, from leather to crocodile skin, the Birkin remains a status symbol and a testament to Hermès' enduring legacy.
2. Chanel 2.55
Coco Chanel's creation, the Chanel 2.55, introduced in 1955, is a fashion classic. Its iconic quilted design, chain shoulder strap, and double C clasp have become synonymous with timeless elegance and modern sophistication.
3. Louis Vuitton Speedy
Originally designed in the 1930s, the Louis Vuitton Speedy bag with its iconic monogram canvas is an enduring symbol of luxury. Its distinctive LV pattern and heritage make it instantly recognizable.
4. Gucci GG Marmont
The Gucci GG Marmont, featuring the double G hardware and chevron pattern, has rapidly risen to iconic status. It seamlessly blends classic and contemporary design, gracing the arms of fashion enthusiasts and celebrities alike.
5. Prada Galleria
Prada's Galleria bag is the epitome of understated luxury. Its clean lines and Saffiano leather exude sophistication, making it a versatile and timeless addition to any wardrobe.
6. Dior Lady Dior
Named after Princess Diana, the Lady Dior bag is a work of art. Its distinctive cannage pattern and Dior charms make it an emblem of timeless elegance and royal grace.
7. Fendi Baguette
The Fendi Baguette bag is an iconic piece of fashion history. Its compact, rectangular shape and distinctive logo buckle captured the essence of '90s fashion and remain relevant today.
8. Givenchy Antigona
Givenchy's Antigona bag is a modern icon with its structured silhouette and striking design. It has become a symbol of confident elegance and high fashion.
9. Celine Luggage Tote
The Celine Luggage Tote, known for its unique front-facing zippered pocket and minimalist design, has gained a cult following. It's a symbol of understated luxury and practicality.
10. Balenciaga City
Balenciaga's City bag, with its distressed leather and iconic studs, is a favorite among fashion-forward individuals. It combines edginess and sophistication, representing a new era of luxury.
Conclusion
These ten iconic luxury bags are not mere fashion accessories; they are investments, status symbols, and pieces of art. Their timeless appeal and unparalleled craftsmanship continue to captivate fashion enthusiasts and collectors worldwide. Whether you appreciate the artistry behind them or aspire to own one, these bags stand as pillars of luxury fashion, defining elegance through the ages.
-Images from google
Also Read:
Recommended

1

recommendation
Published in celebrity fashion, Our Fashion Passion, Pop Fashion
Sponsored