Sponsored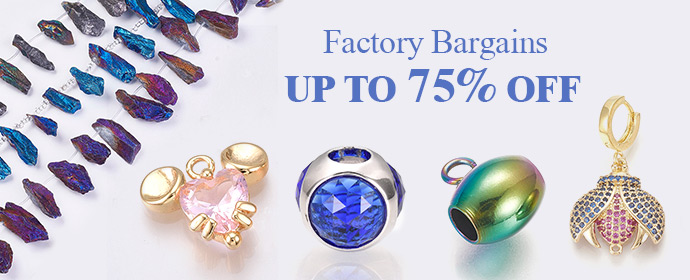 Jewelry is the ornaments women use to enhance their dress and makeup beauty but metallic jewelry is another type. Firstly, metallic jewelry has made of metal. This type of jewelry is something else as compared to other components of jewelry. Jewelry has made of many different components.
For instance, jewelry has made of plastic and also has made of metal, gold and some has made of silver, and many others. Here are some attractive designs of metallic jewelry. You will extreme fall in love with such beautiful attractive designs.
Party White Metallic Jewelry Set
It is a very beautiful ornament it seems like made up of leaves. This seems a heavy design for the neck and it has rounded earrings.  It's made up of white color and is attractive, especially on a very simple and decent dress. It is overloaded with jewels.  Moreover, it is used by brides for their weddings and new brides for different dresses. You should buy a set of this one to make your pleasing movements more pleasable.
Bridal White Metallic Jewellery Necklace
 This is a very different necklace as you can see. It seemed like two beautiful metallic white laces are overlapping at their ends. Also, it has beautiful earrings that are similar to the necklace but they have small sizes along with a beautiful ring. Believe me, this will make a girl attractive and enhance her beauty as well.  In addition, it's also filling your need for hand ornament. Like there is also a tremendous bracelet with it. The bracelet is one more pleasing thing in the whole set. 
Luxurious White Metallic Jewellery Set
 Now here is something different and unique which is much more luxurious. Early, we talk about this piece of jewelry. Although, it is expensive but captivating.  Seems like branches of flowers overlapping together in a very beautiful manner. Similarly, talk about the picture of this set only contains a necklace and a pair of earrings. But the way the manner of design necklaces the design manner is very unique.  The earrings on the other hand also have carried out very beautiful alignment of tiny leaves.
Diamond white metallic set
One important metallic set about which we are talking now.  This is a very freaky different and amazing set.  It has two different designs combining and presenting only one unique design. If we talk about the value it has an ultimate level of grace.  The design has zigzag manners of diamonds and jewels and a side layer of leaves.  And talking about the pieces it has only a necklace and a pair of earrings.
However, the earrings that are a little bit different in order of design manner.  At first, the earrings have a leaves design on the upper side and on the bottom side.  In last, they have stings the same as in the necklace design.  Here, to me it is top-worthy.
By Rabia Syeda
Photos by Google
Recommend

0

recommendations
Published in apparel, Bridal, Jewelry, Our Fashion Passion, Petite
Sponsored