Sponsored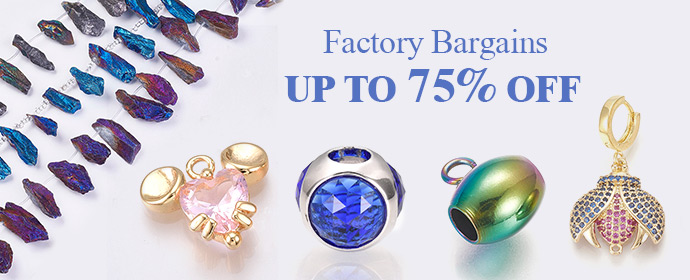 These Handpoured Intention Chakra Candles are a natural way for us to invest more wholly in what we purchase. To bring not only personal style beyond the wardrobe but inner peace as well. As you may become increasingly discerning, resisting the pull of the new in favor of brands, designs, and pieces that truly reflect our values, filling our homes in similar fashion feels wholly satisfying.
What is Chakra?
Chakra are various focal points used in a variety of ancient meditation practices, collectively denominated as Tantra, or the esoteric or inner traditions of Hinduism.
When our main seven chakras are open and balanced, 𝑬𝒏𝒆𝒓𝒈𝒚 𝒄𝒂𝒏 𝒇𝒍𝒐𝒘 𝒇𝒓𝒆𝒆𝒍𝒚 𝒕𝒉𝒓𝒐𝒖𝒈𝒉 𝒐𝒖𝒓 𝒎𝒊𝒏𝒅𝒔 𝒂𝒏𝒅 𝒃𝒐𝒅𝒊𝒆𝒔.
Chakra Candles
Chakra Candles are a great focus tool for any type of chakra healing or balancing. If you are working on a specific chakra, you can use a colored candle that matches that chakra. The colored candle will provide you an excellent focal point while you work on opening a closed chakra or healing a chakra that is out of balance and needs realigning to the other chakras in your body.
𝘾𝙧𝙤𝙬𝙣 𝘾𝙝𝙖𝙠𝙧𝙖 𝘾𝙧𝙮𝙨𝙩𝙖𝙡 𝙄𝙣𝙛𝙪𝙨𝙚𝙙 𝘾𝙖𝙣𝙙𝙡𝙚
This chakra is the seat of your higher self and your spiritual connector. Lighting this candle can signify humility and a willingness to learn from spirit.
Use: CONCIOUSNESS, PRESENCE,
𝑻𝑯𝑰𝑹𝑫 𝑬𝒀𝑬 𝑪𝑯𝑨𝑲𝑹𝑨 𝑪𝑹𝒀𝑺𝑻𝑨𝑳 𝑰𝑵𝑭𝑼𝑺𝑬𝑫 𝑪𝑨𝑵𝑫𝑳𝑬
The third eye is all about connecting to your intuition and inner vision. Having a clear and open third-eye chakra can help you to see the world in a whole new way.
Use: HIGHER WISDOM, SPIRITUALITY, INTUITION, GREATER UNDERSTANDING.
𝙏𝙝𝙧𝙤𝙖𝙩 𝘾𝙝𝙖𝙠𝙧𝙖 𝘾𝙧𝙮𝙨𝙩𝙖𝙡 𝙄𝙣𝙛𝙪𝙨𝙚𝙙 𝘾𝙖𝙣𝙙𝙡𝙚
You can focus on opening up this chakra or realigning the energies for a yin yang balance through meditation and various healing practices.
Use: COMMUNICATION, EXPRESSING YOUR TRUTH, REALIZING YOUR PURPOSE
𝙃𝙚𝙖𝙧𝙩 𝘾𝙝𝙖𝙠𝙧𝙖 𝘾𝙧𝙮𝙨𝙩𝙖𝙡 𝙄𝙣𝙛𝙪𝙨𝙚𝙙 𝘾𝙖𝙣𝙙𝙡𝙚
Known as the love chakra, this is where love is manifested, Introduce this candle in your mediations to remove any obstacles preventing your love energy from thriving.
Use: SECURITY, SAFTEY, SURVIVAL
𝑺𝒐𝒍𝒂𝒓 𝑷𝒍𝒆𝒙𝒖𝒔 𝑪𝒉𝒂𝒌𝒓𝒂 𝑪𝒓𝒚𝒔𝒕𝒂𝒍 𝑰𝒏𝒇𝒖𝒔𝒆𝒅 𝑪𝒂𝒏𝒅𝒍𝒆
If you're suffering from low self-esteem, a refusal to accept wrong-doings or you're experiencing an overall feeling of depression, then you can use this candle for meditation and healing energy.
Use: DECISION MAKING, CONFIDENCE, INDEPENDENCE
𝙎𝙖𝙘𝙧𝙖𝙡 𝘾𝙝𝙖𝙠𝙖𝙧𝙖 𝘾𝙧𝙮𝙨𝙩𝙖𝙡 𝙄𝙣𝙛𝙪𝙨𝙚𝙙 𝘾𝙖𝙣𝙙𝙡𝙚
If you've shut down emotionally and/or sexual dysfunction, this is the chakra for focusing your meditations and healing energies with an this candle.
Use: EMOTIONS, EXPRESSION OF SEXUALITY, RELATIONSHIPS 
𝑹𝒐𝒐𝒕 𝑪𝒉𝒂𝒌𝒓𝒂 𝑪𝒓𝒚𝒔𝒕𝒂𝒍 𝑰𝒏𝒇𝒖𝒔𝒆𝒅 𝑪𝒂𝒏𝒅𝒍𝒆
The Root Chakra provides with feelings of safety and security. Burning of this candle can help you focus on increasing your physical strength and overall energy level.
For: SECURITY, SAFETY, SURVIVAL
•••••••••••••••••••••••••••••••••••••••••••••••••••••••••••••••RELAX! RELEASE! REALIGN!
N.B- Each of these specially Infused Crystal Chakra Candles are HANDMADE/HANDPOURED.
https://www.instagram.com/reel/CYfjmQPhdWS/?utm_medium=copy_link
Recommended2 recommendationsPublished in Uncategorized
Sponsored