Sponsored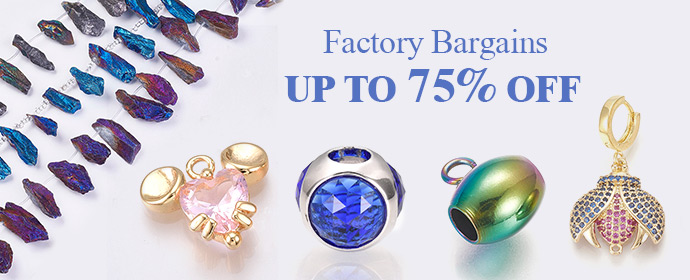 'Fashion is instant language', said Miuccia Prada once, and a truer statement never was made. What we wear speaks as loudly about our identity as our words. But how do we prepare to make an impact with our clothing without being aware of this fashion language?
Of course, not all of us are fashion designers or stylists, nor do we always have to be knowledgeable about each and every item in our wardrobe. But in a world where millions of apparel brands, lines, and labels are constantly jostling for our attention, it is important to make an informed choice while investing in dress items that would be an essential part of us. When styling ourselves, especially for important occasions, it is equally important to have knowledge about our outfits for them to make the best impression.
So today we will be looking at 5 pairs of common wardrobe items that most people (sometimes apparel designers and distributors included!) are confused about, using their names interchangeably or erroneously while making/selling them. Here we go!
1. Blazers and Suit Coats/Jackets
While almost everyone is clear about what a blazer is, many people are unsure if they are the same as suit coats/jackets, meant for the same occasions, just to be worn with matching or mismatched trousers, whichever the case may be.
The fact, however, is that while both of them are items to be worn over an upper garment, a blazer is actually more informal than a suit coat or suit jacket.  Originating from jackets worn by rowing club members and the later date 'navy jacket' of the British royal navy, an authentic blazer is a solid-color garment, (mostly navy but now available in other colors as well) with–and this is important– contrasting metal buttons. Blazers can be paired with open-neck formal shirts as easily as round-neck T-shirts, perfect for casual as well as formal occasions.
Suit coats or suit jackets on the other hand are compulsory items for formal occasions only.  They have a much earlier origin than the blazer and are a usual part of a complete 3 or sometimes 4-piece ensemble or 'suit'.  Made from the same fabric as the trousers, they are conventionally worn over a formal dress shirt and tie.
The two items differ in tailoring as well.  Suit coats are padded at the shoulders and have carefully stitched inner linings to complete the sharp, formal look. A blazer on the other hand would usually be less constricted with minimal or no shoulder pads and inner linings. Overall it would have a more natural fall.
Here is a dashing Prince Charles in his earlier and later days, showing off a classic double-breasted blazer in a formal as well as casual look!
And here is a delectable George Clooney in an impeccable 3-piece suit with a tailored-to-perfection suit jacket!
2. Suspenders and Braces
Even in established fashion houses across the world, 'braces' are just the UK version of suspenders, which are, as most of us know, fabric or leather straps worn over the shoulders to hold up skirts or trousers at a set height on the body. Technically speaking, so are braces.  However, while it is definitely a fact that all braces are suspenders, all suspenders are not braces.  The difference is minor but crucial–it has to do with tailoring.  Braces are specifically worn with buttons at the waist, and would typically be more dressy, made of leather or cloth straps to be worn with formal shirts. Suspenders are mostly elastic bands, worn clipped to the trousers, and can be used for either a formal or a casual look.  The left and right images below would give a clearer idea of the look of braces and suspenders.
3. Bodysuits and Jumpsuits
In today's world, both of them could be broadly described as one-piece garments that could be worn for casual, sporting, and leisure occasions. However, their origins are vastly different, and so is their tailoring.  Designed initially as one-piece garments for babies, over the years, bodysuits have made their foray into adult fashion. While bodysuits are made of a number of fabrics, including cotton, lace, nylon, etc., they usually have a component fiber that is stretchable, like spandex.  This is because bodysuits are tailored to bring out the shape of the body by clinging to your skin in a tight fit.  They are great garments for casual events or even gym sessions and can be teamed with other garments as well. One thing bodysuits are not is swimwear–though today many labels sell them as so!
Jumpsuits have been derived from the garments used by parachutists for their jumps–loose-limbed, flexible, and protective with the upper and the lower half being stitched together at the waist.  Most jumpsuits today resemble this basic structure, even though sometimes they are tailored as composite one-piece garments that are extremely well-cut and fit the body.  However, authentic jumpsuits give off a breezy, comfortable, and stylish look that would go well for casual vacations as well as semi-formal events like lunches or benefits.
Here is Megan Fox in a steamy combination of a bodysuit tucked into a pair of jeans, and the Kate Hudson in an elegant peach off-shoulder ruffled jumpsuit. Mind-blowing, right?
4. Corsets and Bustiers
I used to be perpetually flummoxed by this one; but thankfully, have figured out the difference since.  Even if they can look deceptively similar sometimes, they are two distinctly exclusive pieces of apparel, meant for two different parts of the body.  Corsets are meant to trim our upper torso, especially the waistline, tightening it to make it appear smaller in order to achieve an hourglass figure.  While these could come in 'overbust' or 'underbust' styles (covering the chest or starting below the bust), all corsets end past the hip–in fact, a good corset should be sitting comfortably on your hip without pinching or digging into it.
As the name suggests, bustiers, on the other hand, are used to uplift and shape our busts to define the body shape better.  So naturally, they cover the bust area and may or may not extend downwards but they do not typically enhance the waist (unless deliberately designed as such).
The easiest way to remember the difference between the two would be that a corset 'cinches' (the waist) and a bustier 'push'  up the breasts.  A typical example can be seen in the images of an overbust corset on the left and a bustier on the right.
5.  Bandage dress and Bodycon dress
Last but not the least, these two terms are used interchangeably so often that it may actually seem that they are one and the same. But they are not.  The term 'bandage' probably originated because of the idea of the dress being wrapped like a bandage around the body. Authentic bandage dresses would fit like a second skin. They are durable and sturdy, made of composite fabrics that include rayon for polish and spandex for elasticity.  This is because they also perform the role of shapewear, accentuating the curves and managing the bulges to highlight our figures in the best possible way.
Bodycon dresses, on the other hand, are simply dresses that bring out the contours of your body (hence the name) to perfection, effectively displaying your silhouette but not really enhancing it by smoothing out the disproportionate parts as a bandage dress would. Also, bodycon dresses come in a number of fabrics; some may be elastic, while some are not.  They are your best bet if you are already in great shape and want to show off your body.
Here is Jennifer Love Hewitt in an amazing bandage mini dress embellished with crystals.
And here is Kate Winslet flaunting a perfect silhouette in this fabulous red bodycon dress.
Knowledge about fashion concepts would certainly help us dress better,  but that is no reason to never experiment.  Be the judge of your own style and grooming, and don't be afraid to play with looks, matching what you think goes best with your personality!
**All images are the property of their legal owners.
By Parna
Recommend

0

recommendations
Published in Uncategorized