Sponsored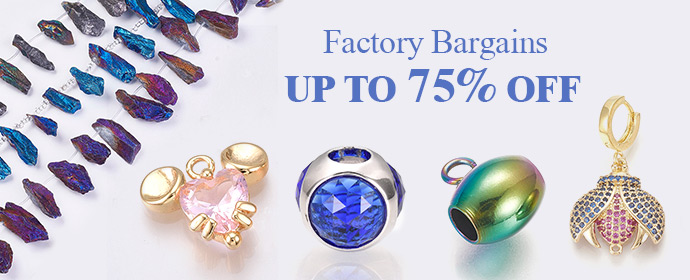 The arrival of 2022! not only brought new and good vibes but also some AMAZINGGGG! trends. So if you haven't been following these trends lately, GET UP! you have a lot to catch up on and we're always here for you! 
Today we bring to you these 5 fashion jewelry trends you'll fall in LOVE with!
CLAY RINGS!
Our connection with these is simply love at first sight!
Who doesn't love a pop of color! especially in this colorful summer of 2022. Addition of these to your everyday accessories will surely brighten up your summer, so what are you waiting for! go and grab these cute and aesthetic clay rings and hop on this amazing fashion jewelry trend!
RESIN FASHION JEWELRY!
An element of nature in your fav jewelry pieces?
Resin art was one of the most followed trends of this year and just when we thought it couldn't get more interesting than this, a new aspect to this was discovered and we were in awe of this new pressed flower resin jewelry! If you are enthusiast about art along with jewelry, this is exactly what you need! create whatever you like and slay your look!
THE BUTTERFLY INSPO!
This one will surely give us butterflies in your tummies!
Going for a heavy jewelry look? we've got you!
Going for a simple look? try this delicate and classic one!
DIY BEAD JEWELRY!
This is one of the easiest yet colorful trends from this year!
These beady jewelry pieces remind us of the colors of spring! so what are you waiting for! hop on this trend and add spring vibes to yourself!
What's better than being the master of your own collection, these DIY pieces are the easiest to make!
THE ETERNITY BANDS!
Can we all agree that we can surely wear these eternity band rings for an eternity!
These eternity bands add glam and pizzazz to your overall look and aura! CHICCCC!
A RAINBOW COLOR RANGE!
Which one of these fashion jewelry trends is your favorite? comment your answers down below!
Also, don't forget to drop down new ideas for the next blog!!
THANK YOU!
Pictures credit Pinterest 
By Mishal Asjad
Recommended

7

recommendations
Published in Uncategorized
Sponsored