Sponsored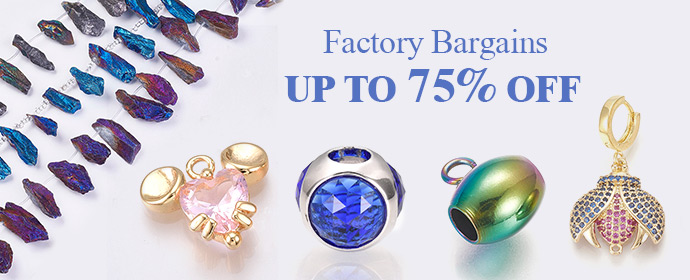 In this article, we share 20 style tips on how to always look classy and polished in 2023-2024. These tips are budget-friendly and applicable to everyone. By following these easy style tips, you can elevate even the most basic outfits and exude a chic and put-together look. Let's dive into the tips!
1. Have Your Own Formula
It's important to have your own go-to outfits for those days when you can't seem to find anything you like. The blogger suggests creating a formula, such as pairing straight-leg jeans or tailored trousers with a classic crew neck jumper and finishing with a blazer. This outfit idea is both comfortable and polished.
2. Underwear is Key
Although not the sexiest of styles, it's crucial to have good, seam-free neutral underwear in your collection. Avoid visible panty lines or lace outlines through knits. However, intentional visibility of a lacy bra through a semi-sheer shirt can look great when it's a deliberate choice.
3. Add a Great Blazer
A well-cut blazer can instantly elevate even the most casual outfits. It works wonders even over loungewear. Look for affordable alternatives to polyester blazers, as there are many gorgeous options available. Invest wisely in your blazer selection, and your outfit ideas will thank you.
4. Know Your Body Shape
Understanding your body shape and dressing accordingly can make a significant difference in how confident and polished you look. Highlight your best features, such as shoulders or waist, with the right clothing choices. While there are no hard and fast rules, following some basic guidelines can enhance your overall appearance.
Read about: Christmas Outfits for Family Pictures: Stylish Ideas and Tips
5. Simple Jewelry
Add a touch of elegance to your outfits with a few simple pieces of jewelry. Beautiful studs, a delicate gold chain with a pendant, and a bracelet paired with a watch can elevate your look and showcase your attention to detail.
6. Pay Attention to Styling Details
Small styling details can have a significant impact on your overall appearance. Try a French tuck, push up the sleeves of your blazer, or style a jumper over your shoulders for a preppy look. These styling tricks are simple, free, and effective.
7. Focus on Fit and Cut
The fit and cut of your clothing play a crucial role in how polished you look. Take ill-fitting trousers or oversized jackets to the tailor for minor adjustments. Spending a small amount on tailoring can instantly transform your outfit.
8. Repair or Replace
Regularly assess your capsule wardrobe and repair or replace clothes that are showing signs of wear. Keep your knitwear looking fresh by de-bobbling it with an electric de-bobbler. Use a lint roller to keep your clothes looking pristine. Make a list of items that need replacements to avoid unnecessary purchases.
9. Don't Save Sunglasses for Summer
Wearing sunglasses not only protects your eyes but adds a touch of sophistication. Squinting in the sunshine can disrupt your polished look. Consider sunglasses as a styling accessory, even on cloudy days.
10. Master the Art of Layering
Layering can be a cost-effective way to achieve a polished look. Stick to similar tones and avoid fussy necklines. For example, layer a white crew neck t-shirt with a neutral jumper, a camel coat, and a textured scarf or jumper around your shoulders. This subtle layering technique adds sophistication to your outfit.
11. Invest in a Hand Steamer
Creases in your clothes can instantly make you look less polished. Invest in a hand steamer for quick and easy wrinkle removal. It's a convenient alternative to ironing and ensures your clothes always look pristine.
12. Embrace Simplicity
Keeping your wardrobe simple with versatile, timeless pieces allows for more polished and chic looks. Invest in high-quality fabrics and well-fitting garments. A simple and minimalist wardrobe transcends seasonal trends.
13. Elevate Your Basics
Basics don't have to be boring. Opt for elevated basics that have better cuts and fabrics. A perfectly fitting pair of jeans and a well-shaped t-shirt can elevate your overall look. Investing in quality basics allows you to mix and match effortlessly.
14. Maintain Wardrobe Organization
A tidy and organized wardrobe makes it easier to create polished outfits. Pack away seasonal items in breathable storage bags to maximize space for current-season clothing. By keeping a clutter-free wardrobe, you can easily see what you have and avoid unnecessary purchases.
15. Choose Accessories Wisely
Accessories can make or break a polished look. Opt for tote bags instead of rucksacks for a more put-together appearance. Choose a bag that accommodates your daily essentials without looking overstuffed. Keeping your accessories curated enhances your overall aesthetic.
Read more: 10 Trendy Billie Eilish Outfit Ideas: Green Hoodie Style and Fashionable Clothes
16. Minimize Prints
To achieve a clean and polished look, limit the use of prints. Incorporate one print item into your outfit, such as a blouse or scarf, and keep the rest of your ensemble simple. Let the print be the focal point of your look.
17. Invest in Key Pieces
Instead of buying multiple average items, invest in one or two standout pieces each season. A quality coat or a pair of sandals can elevate your entire wardrobe. By focusing on quality over quantity, you can create more polished and stylish outfits.
18. Pay Attention to Details
Details matter when it comes to achieving a polished look. Choose the right socks, ensure your shoes are clean and well-maintained, and double-check that everything looks cohesive from head to toe. These small details make a significant difference in your overall appearance.
19. Take Care of Your Skin and Nails
Healthy, hydrated skin and well-groomed nails contribute to a polished look. Prioritize skincare and add highlighter to achieve a fresh and dewy complexion. Keep your nails shaped and filed, and consider neutral colors for a timeless appeal.
20. Be Realistic and Be Yourself
Avoid comparing yourself to unrealistic standards portrayed in magazines and social media. Aim to be the best version of yourself. Embrace your personal style and take care of yourself. When you feel confident and comfortable, you naturally exude a polished and classy vibe.
Implement these style tips into your daily routine, and you'll effortlessly look chic, classy, and polished in 2023. Stay stylish!
By Sarvan
Recommended

2

recommendations
Published in apparel, celebrity fashion, Our Fashion Passion, Pop Fashion, street style, Uncategorized