Sponsored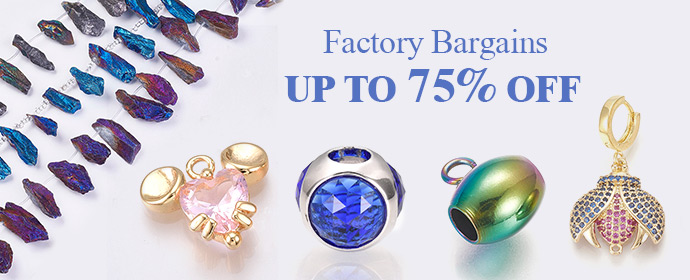 If you have yet to learn what you are looking for, browsing engagement or everyday rings might take a lot of time. And to simplify things, we have come up with a few beautiful ring designs that never cease to amaze. Although each design delivers something slightly unique regarding aesthetics, they are all wonderfully balanced designs that will spare you hours of scouring around the internet, considering the benefits and drawbacks of every single one you find.
An engagement ring is a lovely representation of a couple's eternal devotion to one another. Thus it's crucial to identify which complements her taste before selecting a ring for your soulmate. To assist you in choosing an engagement ring that she will fall head over heels for, here are our top picks:
Halo Design
A sizable center stone around numerous smaller ones in a ring makes up a halo ring design. The entire ring need not have the same stone. In this type of ring design, people mostly love combining diamonds with their ruby or tanzanite halo ring for an elegantly gorgeous design or other gemstones of their choice.
Split Shank Design
Changing the ring's shank or band is one of the simplest methods to personalize an engagement ring. Even though there are other styles, the split shank is among the most well-liked. The way the shank divides can produce a wide variety of patterns; a bigger separation gives a ring an archaic appearance, especially when you adorn it with diamonds. A smaller split, on the other hand, is a modest tactic to accentuate the center stone's size.
Teardrop Design
A stunning and one-of-a-kind engagement ring would feature a teardrop-shaped diamond. The shape, which is similar to a pear or droplet and broad and rounded on one side and narrowed to a tip on the other, gave rise to the name.
Three Stone Design
You can wear various types of stones in your ring with the help of this design. There is a center gemstone and two side stones in a three-stone arrangement. With vibrant gemstones on the sides, you will have a pretty ring all to yourself. You can also achieve a dramatic look by mixing and matching colors, or you can choose gemstones that are all different shades of the same color.
Solitaire Design
There is only one stone on a solitaire ring. It is a remarkable ring design for engagement rings globally and has a conventional and timeless look. A morganite or alexandrite solitaire ring is a popular design. A solitaire ring is adaptable; it complements any band type, whether it be made of gold, platinum, yellow gold, or rose gold.
A Minimal Design
People often refer to the pearl as the "queen of jewels" and stand correct. Pearl engagement rings have a specific significance behind them in addition to having a striking appearance. Pearls represent knowledge, honesty, and commitment.
A Stunning Square Ring
One style that is growing more popular is a princess-cut diamond embedded in a halo ring. A traditional diamond halo surrounds a contemporary princess-cut gemstone in princess-cut halo rings. Although the ring design may seem ordinary at first glance, it truly has a visually stunning presence and is a wonderful choice to flaunt.
If you want a gemstone other than a diamond, you can always go for a tanzanite halo ring with a princess cut.
Pave Design
Pave is another beautiful and must-have ring design. In this setting, the central stone is surrounded and covered by many layers of smaller stones. It makes it possible for all of the gemstones to sparkle and enables the centerpiece to stand out.
The ring is dazzling and captivating in this design. With a focal gemstone like a ruby or alexandrite encircled by diamonds, it offers a fascinating and ideal appearance.
Ballerina Design
The colorful and unique ring style known as a ballerina is another must-have in your collection. The cluster of diamonds, which was designed to resemble a ballerina's tutu, replicates the flowing motion of the dancer by simulating her movements, producing a striking twirling impression on the finger. It's impossible not to appreciate the beautiful design!
Bezel Design
The contemporary appearance and adaptability for an active social life make the bezel a well-liked ring design. This style has a thin metal border around the focal jewel, which was specially created to retain the stone firmly in place.
In comparison to a ring with prongs, this bezel ensures that the gemstone is secured more firmly in place. The bezel design is, therefore, among the engagement ring designs with the highest level of durability.
Cathedral Design
One of the most tasteful and traditional ring designs is the cathedral style. This ring design holds the gemstone in place with the help of metal arches, much like the elegant arches of a cathedral.
It provides a distinctive and striking design while emphasizing and highlighting the main stone. It also aids in stabilizing the central stone and can add dimension and personality.
It can be daunting to choose the ideal ring that complements your style. But because there are so many options, the experience is even more thrilling. You have a plethora of choices ranging from an Alexandrite solitaire ring and a pearl ring to a tanzanite halo ring and more!
Recommend

0

recommendations
Published in Jewelry
Sponsored