Sponsored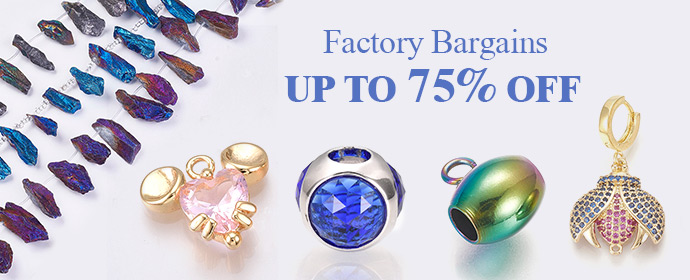 From Arianna Grande to Hailey Bieber, to Beyoncé, to Tamara Wilson, all of these celebrities are showing off their best outfits while they're out and about, roaming the streets. Anyone can totally look like a celebrity, and these fashionistas are going to motivate you out of your house and trust your staff! Win-win situation here, am I right? Scroll down and have a look at your favorite celebrity casual styles!
Table of contents
Blac Chyna
Khloe Kardashian
Beyoncé
Kim Kardashian
Bella Hadid
Priyanka Chopra
Hailey Bieber
Kendall Jenner
Tamara Wilson
Arianna Grande
1. Blac Chyna
There is no doubt that Blac Chyna is the queen when it comes to casual styles. She completely slays anything and everything that comes her way with this particular look. Chic. Fierce. That is all I can say about this lady. With a white printed letter t-shirt, white tripped ankle socks, accessories, and white pointed-toe high heels, her tight jeans stand out, but in a great and stylish way. Own what you have and roam the casual looks like an empress by stealing these fashion statements from Black!
2. Khloe Kardashian 
This lady is killing the game with her simple white-skin-tight bodysuit and jeans! Although this outfit is super simple, Khloe Kardashian dresses it up with a gorgeous necklace and a cute bracelet. Khloe just proves to us that simple is cute, and an empty canvas is the easiest to throw your personality on.
3. Beyoncé 
How does one combine classy and casual? Mix and match like Beyoncé! In this particular outfit, she's wearing a simple white t-shirt, but she adds a yellow crochet sweater like the high-class lady she is, and she pairs that red side split skirt, while wearing nude high heel sandals. What a freaking game-changer.
4. Kim Kardashian 
Cropped has always been, and will always be a trend. Kim Kardashian kills the cropped style with this white crop top. The off-shoulder and fitness of her crop top give her a cool, trendy vibe, and adding the high-waisted knee-length skirt just exaggerates the hot climate of her look! You can definitely copy these items for your closet. 
5. Bella Hadid 
Bella Hadid looks absolutely gorgeous and chic in her athletic bra and leggings. She took an ordinary black sports bra and made it much more playful by pairing it with her black leggings!
6. Priyanka Chopra
It's no question that Priyanka Chopra slays when it comes to fashion, let alone casual fashion! This look screams chic and elegant. Grab your favorite black leather jacket, black pants, and a pair of black-heeled ankle boots, and strut your stuff! 
7. Hailey Bieber 
All in one color in this outfit plays a crucial role in the entirety of the style. Hailey Bieber kills this look by wearing a purple turtleneck knitted oversized sweater, black shades, a purple wrap maxi skirt, and purple thigh-high boots. She definitely knows how to dress like a cool girl that isn't afraid to show her tough side. 
8. Kendall Jenner 
There's a good reason why Kendall Jenner is all over the Internet. I mean, take a look at her unique and stylish fashion! Her white top is beyond adorable, white pants, and white ankle boots to match the look, really enhance her entire style. Want to dress like Kendall Jenner? I have the perfect items for your wardrobe, girl! 
9. Tamara Wilson 
My goodness. How cute does Tamara Wilson look in this lace corset? She shows her conservative side with this style, yet she doesn't forget to accentuate her long, cute legs! Anyone else wants to wear this outfit? I know I do! 
10. Arianna Grande 
Arianna Grande shows us her stunning, yet baddies look with this casual look. She pairs a white crop top with a little green jacket and loose blue jeans. She took casual fashion to a whole different level. Arianna is an amazing and gorgeous individual, who isn't afraid to show her cuteness, and you can totally wear this look too. 
Which celebrity do you think has the best casual fashion? Share your favorite celebrity in the comments! 
Check the other posts below.
35 Beyoncé styles that are to die for
Top 10 Arianna Grande fashion styles that will inspire you
Top 10 tips on how to accentuate a curvy figure to learn from Kylie Jenner 
15 different types of outfits that will make you as gorgeous as Selena Gomez 
Download your favorite photos from Google. 
https://www.google.com/url?sa=t&source=web&rct=j&url=https://photos.google.com/login&ved=2ahUKEwiItvKvtNn3AhVdhv0HHd99BU0QFnoECAQQAQ&usg=AOvVaw35i7fPBn9MO8fR23jieBhi
Recommended

2

recommendations
Published in apparel, celebrity fashion, Hairstyles, Jewelry, Makeup, Our Fashion Passion, Petite, Plus Size, Pop Fashion, Shoes, street style, Uncategorized
Sponsored