Sponsored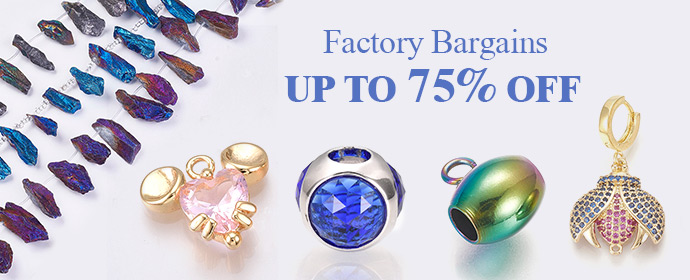 Many of us in the beauty industry can attest to the difficulty of achieving soft, smooth skin. Baking soda, yes, you read that correctly, is one of several natural items that can be used on the skin to help achieve such. Now that I've piqued your interest, I'm sure you'd like to learn more, so in this article, I'll provide 10 Baking Soda Benefits, are you intrigued yet?
Baking soda has been touted as an important natural product for the skin, hair, and any other aspect of beauty you can think of. Knowing about some of the many baking soda benefits is a major plus. Can you think that one item in your kitchen cupboard may be your next solution for soft, healthy-looking skin, your next big skincare element, or perhaps your next greatest hair-improving product? Baking soda is quite flexible, and you can guarantee it can be utilized to address a variety of beauty issues.
SKIN- (baking soda benefits)
Baking soda can work wonders for your skin; it's so effective that you might see results with perfect, glowing skin after just a few weeks of applying it. It can be utilized in a variety of DIY skincare recipes, and the results will astound you. Use it as a skin exfoliant, skin lightening agent, or for any other skin-related aesthetic condition you may have.
Baking Soda Benefits For The Skin
Baking soda has antibacterial, antifungal, antiseptic, and anti-inflammatory characteristics that assist to cleanse the skin and give it a softer, more luminous appearance.
Baking soda is made up of sodium bicarbonate and a PH neutralizer that gently exfoliates dead skin cells and brightens the skin.
Baking soda aids in the treatment of acne and skin outbreaks.
Aids in the regulation of excessive oil production on the skin. To put it another way, it mattifies oily skin.
Baking soda helps in the unclogging of pores on the skin's surface, reducing acne.
The PH of baking soda neutralizes the skin's alkalinity.
Trying out some homemade DIY baking soda products, such as a baking soda face mask, baking soda facial scrub, or even a cleanser, will give you the beautiful glowing skin you desire without breaking the budget.
Baking Soda Face Mask:
Allows you to get rid of acne and other blemishes.
It is an excellent solution for blackheads.
Useful for your pores.
The face mask eases the pain caused by skin toning.
Ingredients:
1 tablespoon of cool water
3/2 tablespoons of baking soda
Procedure:
Mix 1 tablespoon of cool water into a small bowl with 3/2 tablespoons of baking soda to create a thick liquid.
Apply the mask to your clean face and sit back for 5 to 10 minutes.
Rinse off the mask using warm water.
Pat your face dry using one soft towel and follow it using any oil-free moisturizer.
HAIR- (baking soda benefits)
I know, you're probably wondering if it's safe to use in the hair. The answer is yes, but it depends on how it's used, and furthermore, I wouldn't have mentioned it if it wasn't. It's safe to use on our skin, and it's also safe to use in our hair since BAKING SODA BENEFITS  in so many ways.
Baking soda in the hair promotes hair quality while also removing all residues from commercial products such as shampoos, conditioners, and other styling aids, giving the hair a long-lasting radiance, growth, and health.
Baking Soda Benefits For The Hair
Removes anything Build-up, as well as commercial product build-up
Once a week, rinsing the hair with baking soda restores the natural PH of the scalp.
It aids in the promotion of long-lasting brightness and growth development.
Reduces dandruff and scalp irritation while also addressing scalp dryness.
Cleanse, hydrate, and soften the hair strands.
Because every hair type is different, each person's experience with baking soda will be unique. Though using baking soda in your hair might be beneficial, there are several safety precautions you should follow when doing so.
After applying the baking soda, you should condition your hair completely to ensure that the scalp gets enough moisture and the hair stays frizz-free.
Avoid leaving the baking soda solution on the hair for an extended amount of time because this can cause hair damage; 5-10 minutes should suffice.
Make sure to thoroughly rinse the scalp to avoid irritation from any remaining baking soda.
Because it has a higher PH, the paste should be made with baking soda and water in a 1:3 ratio. Increasing the amount of water used ensures that the PH is maintained in a healthy range.
Try out the simple amazing DIY Baking Soda Shampoo. It's very easy!
Baking soda shampoo, its abrasive texture can exfoliate and cleanse the scalp, almost like a scalp scrub.
1 part baking soda
3 parts lukewarm water
small bowl
Combine and mix until evenly dispersed and it becomes a paste.
Rinse your hair until every strand is wet, Apply the shampoo, starting at the scalp and ending at the tips. The mixture will feel gritty and "goopy," which is totally normal. It also won't lather or foam-like traditional shampoo because it doesn't contain any soap. Work and massage the mixture into your scalp, but don't scrub too hard. The rough texture of baking soda can cause irritation if you're not gentle. Let it sit for 1 to 3 minutes, then rinse out the shampoo with warm water and follow with a moisturizing conditioner.
CONCLUSION
There are numerous baking soda benefits, some of which may not be applicable to everyone. Be mindful of how you use it, and don't be afraid to make adjustments based on how your skin and hair react to this natural powerhouse. So the next time you see your baking soda remember these baking soda benefits, baking soda benefits.. good ole baking soda benefits! lol 🙂
Photo Credits: GOOGLE IMAGES
Check Out My Latest Blog: http://ourfashionpassion.com/super-affordable-makeup-products-to-start/
Recommended

2

recommendations
Published in Health, Skin Care
Sponsored